Example Header
Here's an important update!
Wolff Center Alumni Expand Fueling Business Startup
Published on November 15, 2022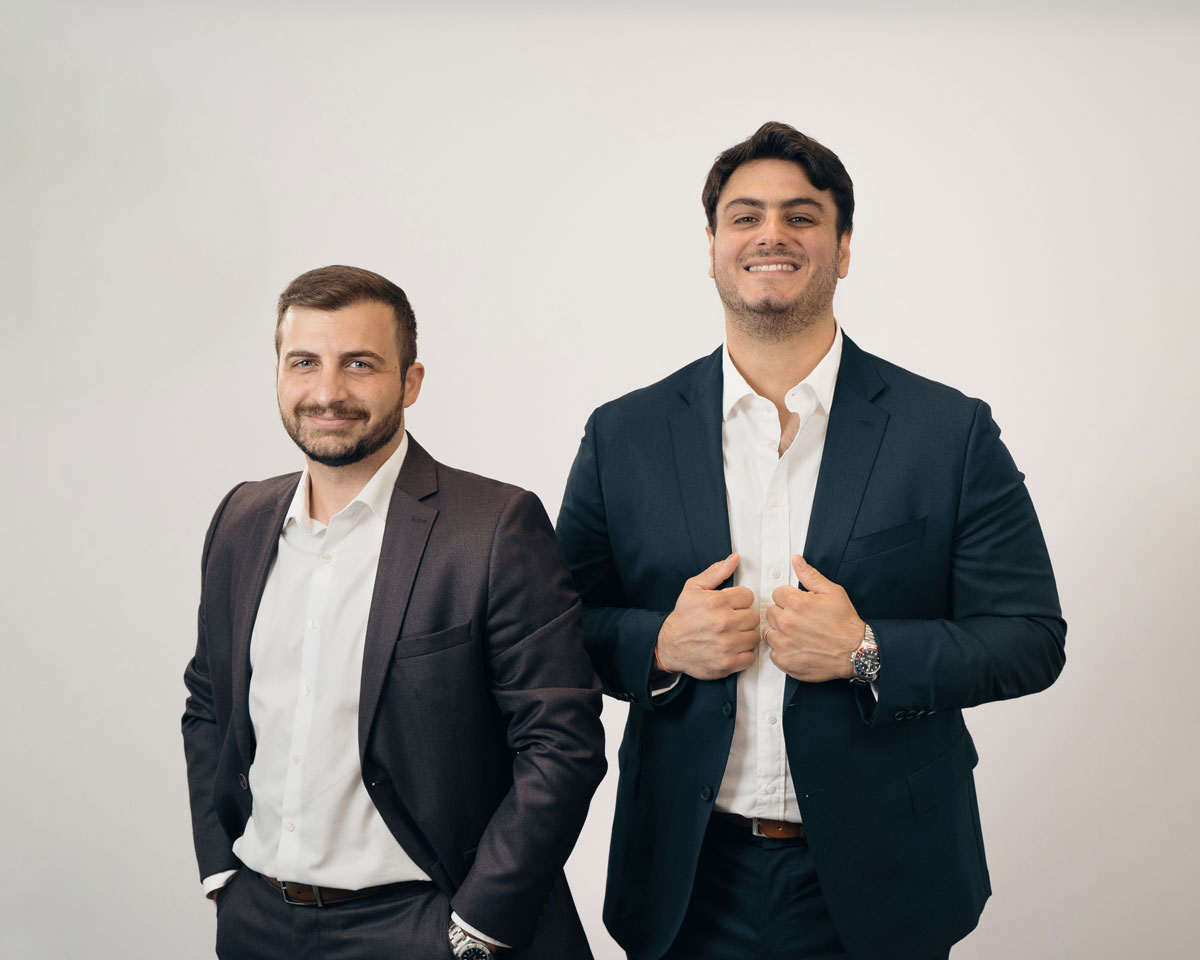 Wolff Center for Entrepreneurship alumni Wisam Nahhas (BBA '11) and Nour Baki (BBA '13) take their idea of "Uber for gas" to the next level with their business Instafuel.
"People always say, 'Never give up,' and in the last 10 years, there's a dozen times where we easily could have. If you really want to do something, you just can't give up. You just keep going."
Wisam Nahhas (BBA '11), Founder and CEO, Instafuel
Entrepreneurship FOUR the Future
The Cyvia and Melvyn Wolff Center for Entrepreneurship at Bauer College again ranks No. 1 in the annual list compiled by The Princeton Review for the fourth consecutive year. The program has ranked in the top spot in the list published in Entrepreneur a total of seven times and has ranked in the Top 10 each year since 2007.
Here, we share stories of success from students, alumni and mentors in the program.
If you never filled up your gas-powered vehicle's tank again, would you miss the gas pumps?
So certain of your answer were C. T. Bauer College of Business Cyvia and Melvyn Wolff Center of Entrepreneurship graduates Nour Baki (BBA '13) and Wisam Nahhas (BBA '11) that they spotted a clear business opportunity, which they first called FuelMe.
Spoiler alert: The vision of these two University of Houston entrepreneurs was confirmed last April when Shell acquired their company. By then, the two business partners had pivoted their business model and launched Instafuel, aimed at servicing commercial fleets.
"That acquisition obviously is a huge milestone. We've been entrepreneurs for 10 years straight. The deal culminated, literally, on our 10th business anniversary, in April 2022," Nahhas said.
Instafuel's story begins when inspiration struck the two Wolff graduates, who had been buddies in early childhood.
"We were talking about how we hate going to the gas station. It was about the time Uber was appearing, so we said: 'Why not deliver gasoline?'," Nahhas remembered. Baki added: "A light bulb popped in our heads. And that spark took us on this 10-year journey."
Their first business incarnation, FuelMe, offered to gas up vehicles at UH for fellow students, teachers and staff, and soon customers beyond the University. It was a hit, as predicted by Dave Cook, director of the Wolff Center.
"I remember he looked outside his office window and saw a sea of parked vehicles and said: 'You know what? This could work. There's no reason why it couldn't'," Baki said.
Leveraging their FuelMe success, Baki and Nour re-envisioned on a grander scale and launched Instafuel in 2015 to focus on fulfilling large commercial fleet's fueling needs.
The root of their success? The partners credit the Wolff Center, especially the program's mentors and guest experts. "That experience alone added a tremendous amount of value," said Baki, who gave a nod to his mentor from his student days at the Wolff Center, Dimitri Karastamatis. "When things were bad, I'd call him. When things were good, I'd call him. He's been an emotional backbone."
As for Instafuel, it thrives within Shell and is ready for its future role in providing power, perhaps from alternative energy sources, that will serve the world ahead.
Q: Why did you choose this type of business, specifically?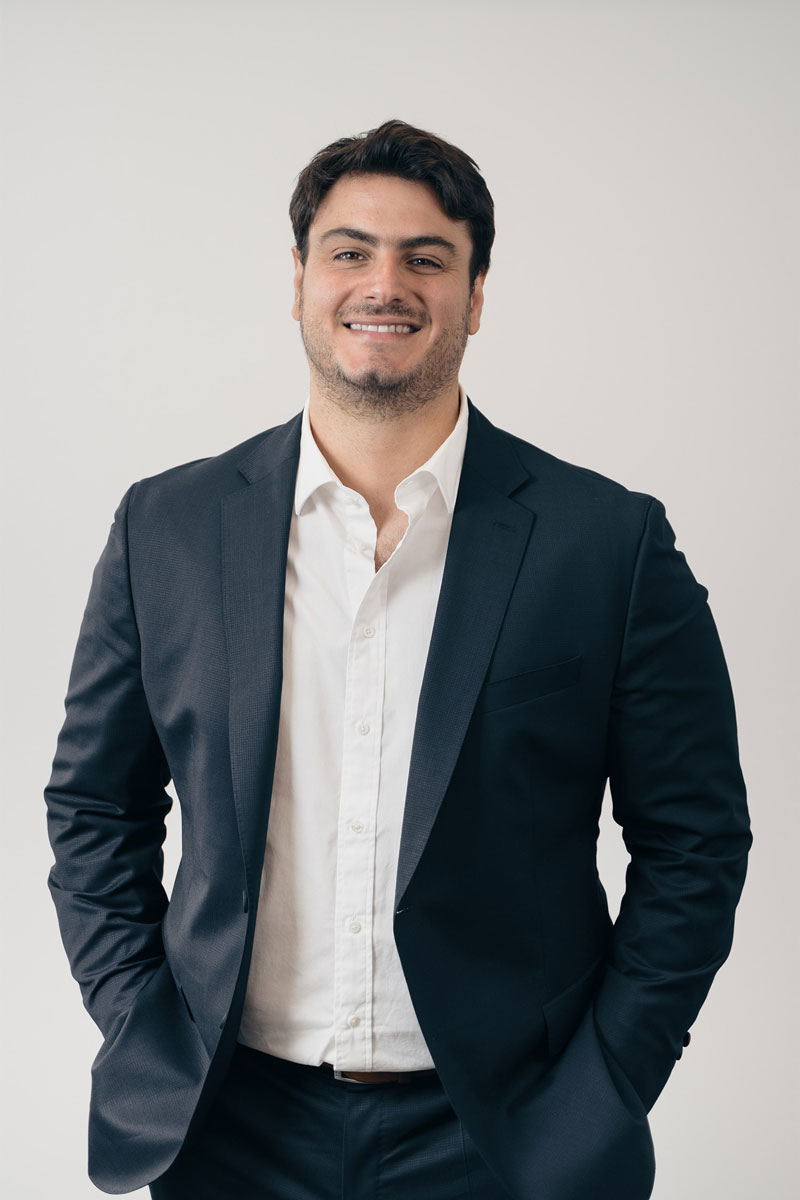 Nour Baki (BBA '13), Founder and CMO, Instafuel
Baki: It was the opportunity and the idea. At the time, Uber was everything. Everything was Uber. Uber for this, Uber for that, and so we were trying to find a business that was Uber for something that had not been done yet.
I remember we were in Los Angeles and we were at a cafe and we looked across the street and it's a gas station just filled with cars waiting to get fuel. A light bulb kind of popped in our heads, "What if we do Uber for gas?" And that was a spark that took us on this 10 year journey.
Q: Now you have Instafuel. Can you share what that company is and how it pivoted from FuelMe?
Nahhas: In the process of having FuelMe open, we received a lot of phone calls from businesses, and they were people that had five cars, 10 cars, 15 cars. When you start hearing that, you're like, "Well, maybe there's something there," and we found out that there was really no one servicing this market and they really needed this service. They had four or five people in the car wasting 20, 30 minutes a day not every 10 days, but every day, at the gas station.
We started doing one client, two clients, three clients. With Instafuel, it is strictly business to business, and we foun there's a need for that type of service. There's no competition. It was customer after customer, city after city here in Texas that needed our services. Our referral rate was very high and it went viral in the sense that businesses. Once they heard about it, they wanted it.
Q: Now, that you were acquired by Shell, what do you all see next for the company?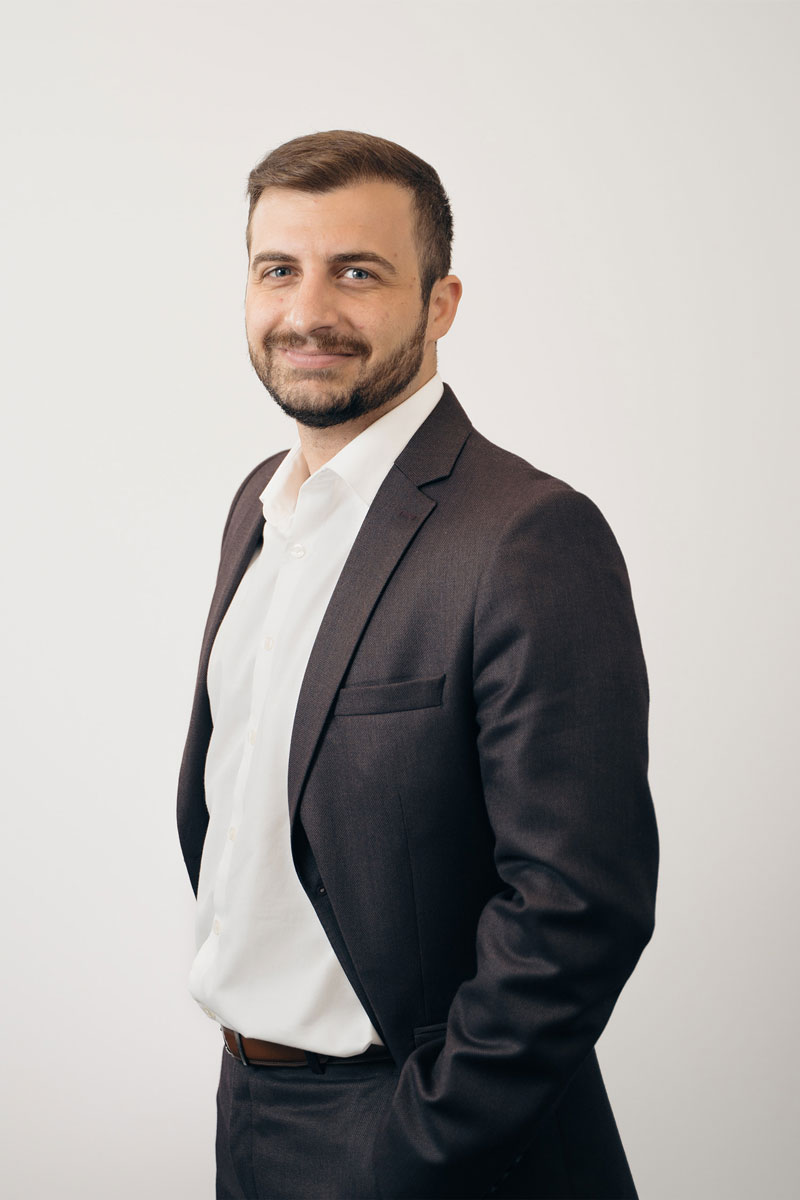 Wisam Nahhas (BBA '11), Founder and CEO, Instafuel
Nahhas: We sold to the Shell for a reason. There was other people we talked to as well, but Shell shared the same vision as us. Anytime you have that, it's a great opportunity for us as entrepreneurs because they wanted us to stick around.
We opened three additional states already with Instafuel with their funding, and they're allowing us everything that we didn't have before funding-wise. They've opened the doors too, and we're able to execute the way we want to execute.
We had 90 employees when we sold the company. We found them the best home to go to, whether we were going to be involved with it in the future or not. It was a great home for the employees and that was a big part of the decision when we chose them.
Baki: Shell gives us the best opportunity for us to execute on our vision. We don't have a funding problem now. We can grow as fast as we can. They provided us so many resources for us to fund this vision and grow this vision now, so they were the best partner we could have asked for.
Q: How did your time at Bauer and the Wolff Center help get y'all where you are today?
Nahhas: Personally, I didn't have interest in going to college when I graduated high school. I wanted to be an entrepreneur when I was 15. That's how my journey started. Going to college and being able to study entrepreneurship, specifically, that's what I wanted to do.
Bauer having the best program in the United States was attractive for me. For me, I'm not a book person. It's not my thing. Coming here and having something that was catered to me was awesome.
Baki: Bauer brought in so many interesting people that gave you real world perspectives on things, and it, for me at least, helped me figure out what I wanted to do.
For the Wolff Center, similarly, they brought in these entrepreneurs that were so different. It was a spectrum of people, and they showed us, again, what it was truly like to be an entrepreneur.
Q: Any advice you would give students who are looking to start their own business?
Nahhas: People say, "Never give up," and in the last 10 years, there's a dozen times where we easily could have given up.
There's a time where we got our résumés updated, thinking about going back to the workforce, and then, we went to go send it and we're like, "No, go back." This happened, literally on three different occasions.
So if you really want to do something, you just can't give up. You just keep going. It gets hard. Just keep going.