Example Header
Here's an important update!
Bauer Entrepreneurship Undergrad Thrives in Chaos
Published on November 15, 2022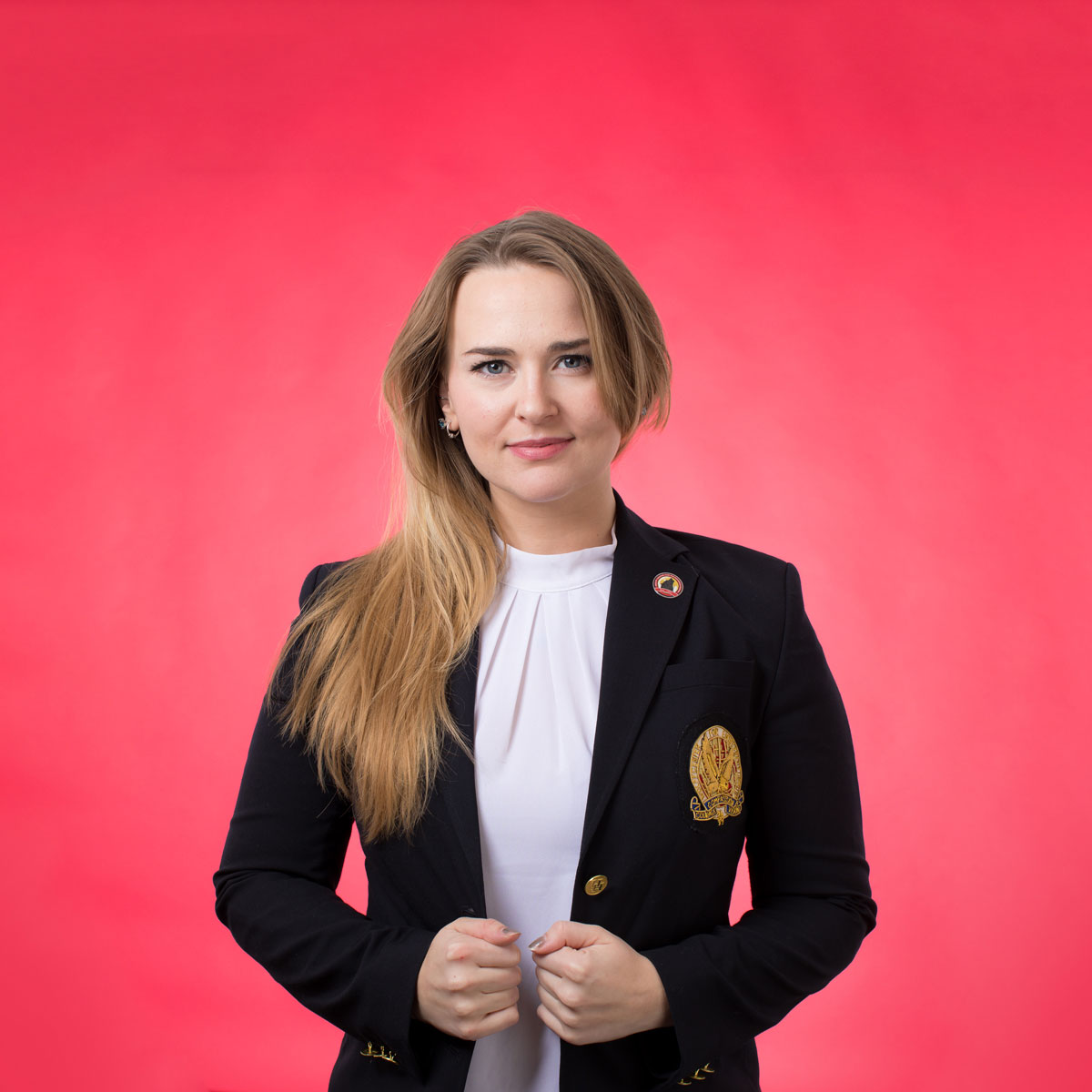 Bauer College entrepreneurship student Keely McEnery left her hometown of Chicago to join the college's Wolff Center for Entrepreneurship, ranked the top undergraduate entrepreneurship program in the United States.
"I find that the best opportunities for growth come from chaos."
Entrepreneurship junior Keely McEnery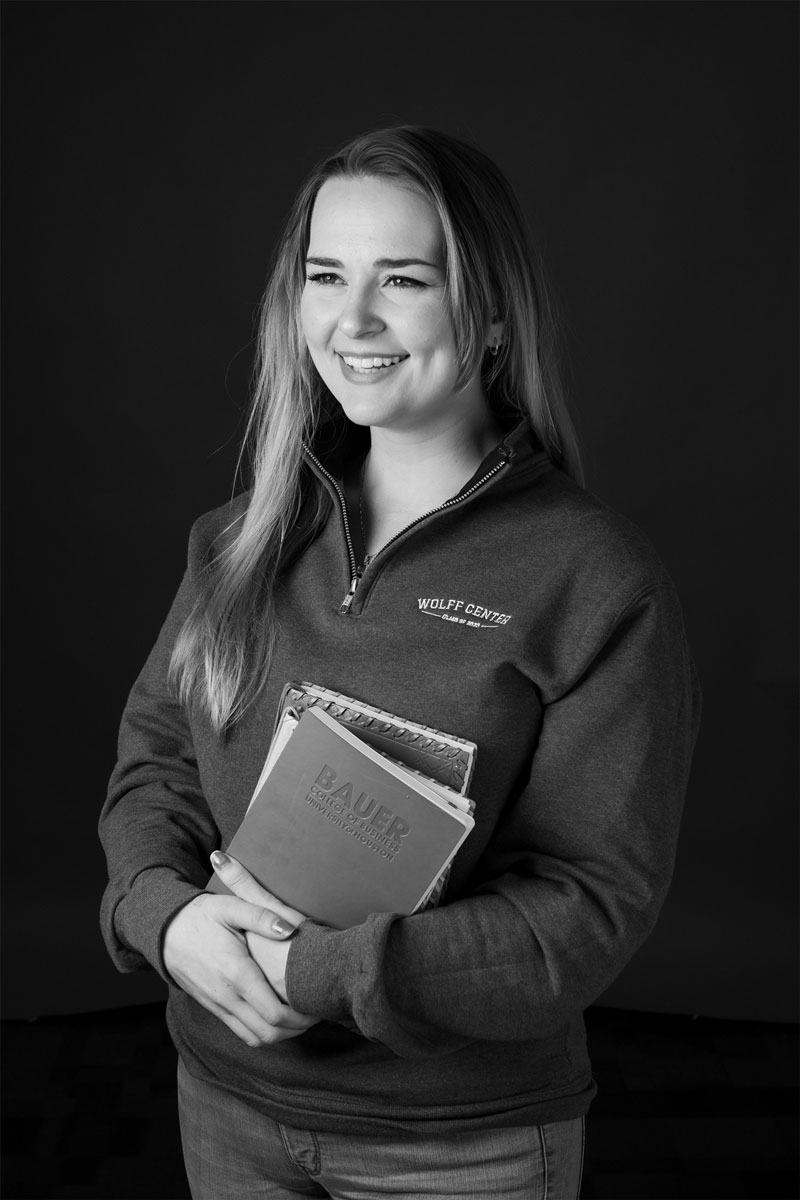 Entrepreneurship FOUR the Future
The Cyvia and Melvyn Wolff Center for Entrepreneurship at Bauer College again ranks No. 1 in the annual list compiled by The Princeton Review for the fourth consecutive year. The program has ranked in the top spot in the list published in Entrepreneur a total of seven times and has ranked in the Top 10 each year since 2007.
Here, we share stories of success from students, alumni and mentors in the program.
Some of the world's most well-known brands were born from disruption — Uber, Google, Tesla. The basic idea: a smaller company with fewer resources challenges an established industry simply by being better at spotting opportunity.
Bauer College entrepreneurship student Keely McEnery is sort of an expert when it comes to disruption. In her relatively short 22 years, she's challenged expectations and redefined her future, over and over again.
At age 10, McEnery's parents divorced and both remarried, and as she split her time with two half-brothers and one sister between two households, she first learned that life wasn't always going to be easy. Then, in her junior year of high school, her mother was diagnosed with a rare form of brain cancer. Nine months later, McEnery's stepfather unexpectedly passed away, and her mother died just a few weeks later.
"I find that the best opportunities for growth come from chaos," she said. "That word, I relate to it very much. At the center of everything, though, you have the power and freedom to choose whatever path you want in life."
McEnery's path took her from her hometown of Chicago to Houston after high school and junior college. After discovering entrepreneurship as a career option in high school through a business incubator program, she sought out a university entrepreneurship program to complete her BBA and immediately was drawn to Bauer College's Wolff Center for Entrepreneurship.
"I uprooted my entire life from Chicago to come to Houston with the dream of getting into the Wolff Center," McEnery said, noting that the first thing she did when she arrived on campus was head straight to the program's offices to introduce herself.
She formally applied for the program in Fall 2021 and was selected as one of just 30 students to form the Wolff Center Class of 2023.
"When I got in, I cried so much," McEnery said. "My experience so far has been unlike anything else. They really focus on building culture and the importance of community, helping each other out and giving back."
Ranked as the #1 undergraduate entrepreneurship program in the United States by The Princeton Review and Entrepreneur, the Wolff Center blends academic instruction with experiential learning opportunities, including an on-campus food festival called Wolffest that raises money for scholarships, weekend retreats, a business plan competition and a mentoring program that leverages Houston's diverse community of entrepreneurs.
"The beauty of the Wolff Center is that we're in Houston, a city so perfect for entrepreneurship, where business is thriving," McEnery said. "When I first moved here, I fell in love with Houston. It was a welcome culture shock of diversity and support. I plan on sticking around Houston for quite some time."
Competing during her first semester on a student team charged with finding a restaurant industry "pain point" and then developing a way to fix it, McEnery and two colleagues came up with a new kind of shoe with a nonslip sole that replicates microscopic hairs on lizards' feet. The team took first place.
"We were thrown right into it," she said. "This program really pushes you into your growth zone, where you're uncomfortable, to see just how far you can stretch. It teaches you that you can do a lot more than you think you can."
It's no surprise McEnery is thriving within a program that asks her to navigate constant challenges and to pick herself up after a stumble.
"A lot of people didn't think I could get this far and are shocked I've made it with everything that's happened in my life," she said. "I want to keep pushing the boundaries, keep people thinking 'What can Keely do next?'"