The Dean's Report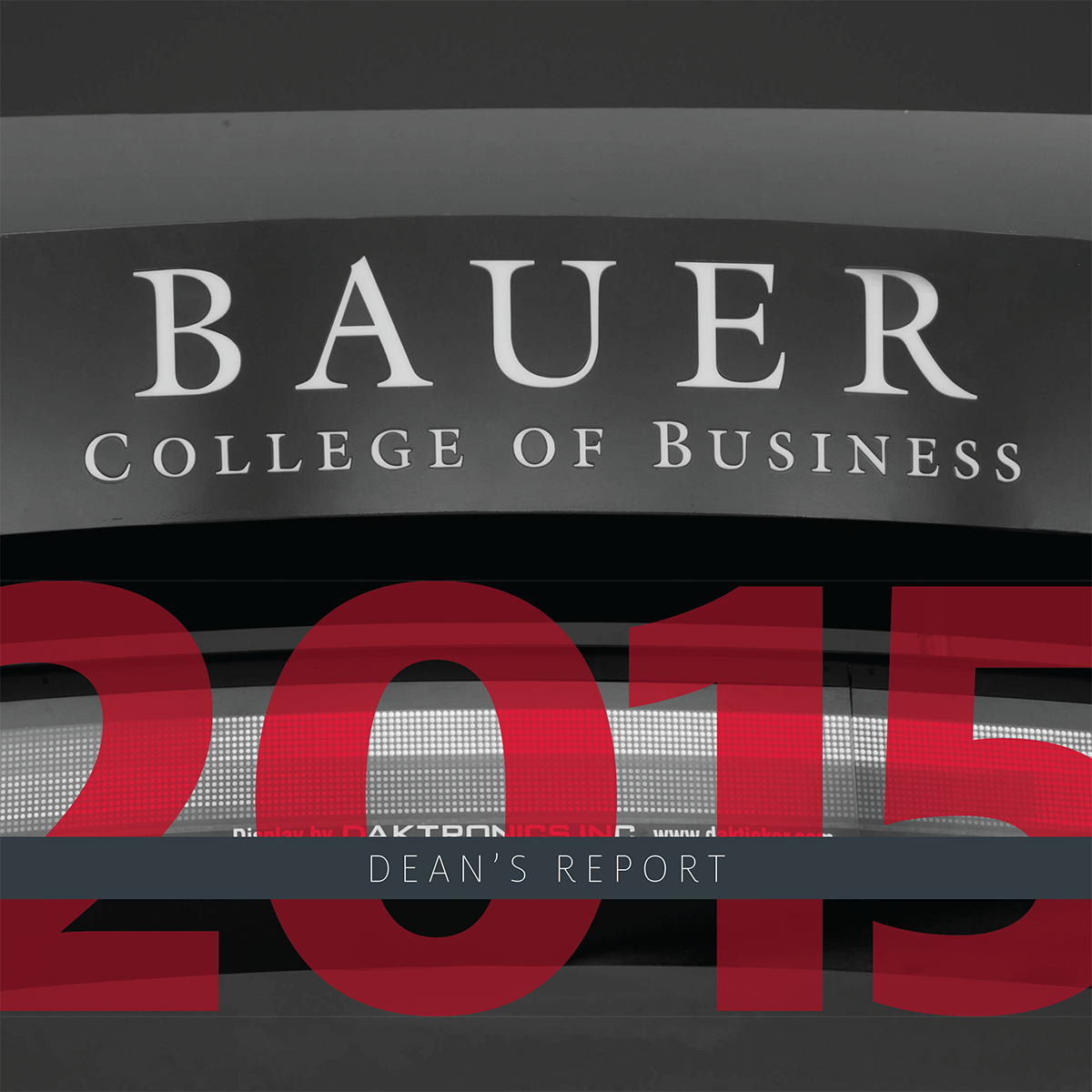 Greetings,
In 2015, we celebrated 15 years of accomplishment, momentum and progress with the anniversary of Charles T. "Ted" Bauer's historic $40 million gift to name the C. T. Bauer College of Business.
The data included in our 2015 Dean's Report captures some of the growth we've experienced over the last few years, along with some of the opportunities we have. Certainly, there is still work to be done. But, I applaud our faculty, staff, students, alumni and partners, who have risen to the challenge already and focused their efforts to make changes in dimensions that have the most impact.
Mr. Bauer believed 15 years ago that our business school could be — and should be — one of the nation's best business schools. I firmly believe we are on that trajectory and in some instances, already there. The growing recognition of the Bauer brand can be heard when we meet our peers across the United States and the rest of the world, when our students are recruited for leadership positions in leading companies, and when participation on our advisory boards is more than just listing names and titles but a real investment of time and vision.
View the Flipbook | PDF Download
Sincerely and with warm regards,
Latha Ramchand
Dean and Professor, Finance
C. T. Bauer College of Business
University of Houston
Dean's Report 2014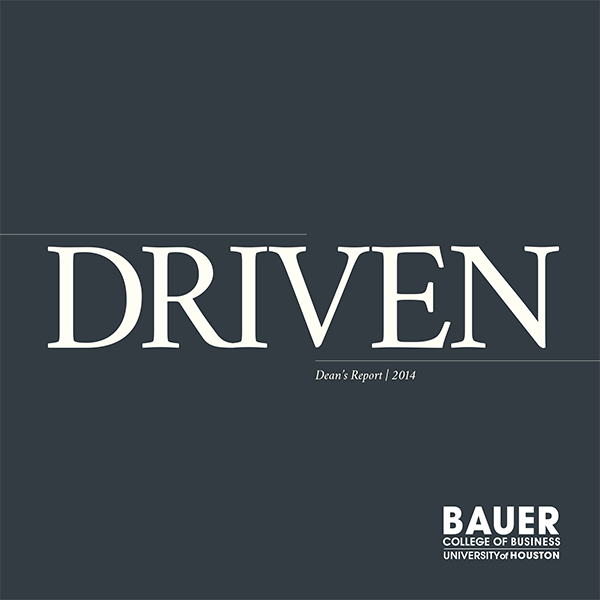 About Bauer College
In my role as dean and professor of finance, I am fortunate to interact with our students on a daily basis inside the classroom, where I teach, or in the hallways, as they walk between classes, and at convocation, where I have the privilege of shaking hands with every one of our graduating students. Because of this, I come to know our students during their time in the college. While it is true that Bauer College transforms students, it is perhaps even more accurate that our students transform the college with their energy, ideas, enthusiasm and passion. They make awesome happen. Read more.