Paul A. Pavlou, Ph.D.
Dean
Cullen Distinguished Chair
Greetings,
Welcome to the C. T. Bauer College of Business at the University of Houston — a world-class business school in a world-class university in a world-class city!
The Bauer College community is a dynamic and vibrant group of faculty and staff, along with a motivated and hard-working student body across graduate, undergraduate, doctoral and executive development programs, and a robust alumni base of thousands of global leaders in business and the community.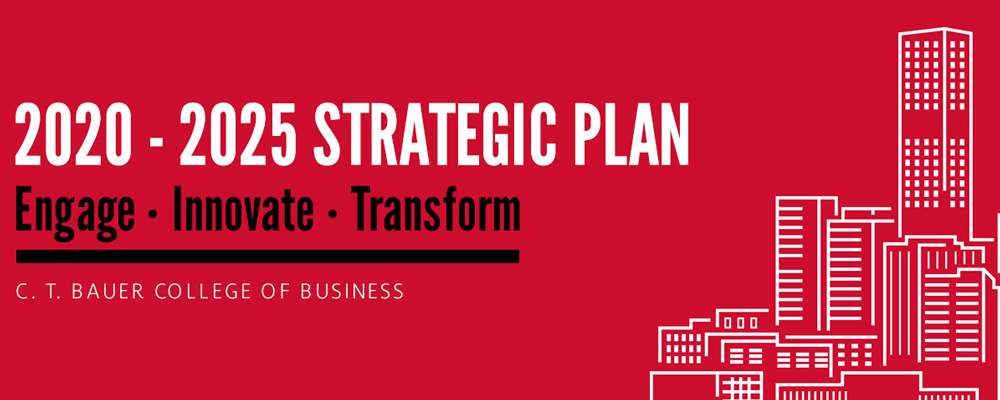 For our students, the pursuit of the perfect job after graduation starts on Day 1. At Bauer College, we are committed to the ultimate career success of our students, notably job placement at leading organizations. We pride ourselves on the job readiness of Bauer College graduates! Rigorous training, a culture of mentorship and experiential learning, and personalized attention by our world-renowned faculty who conduct impactful, cutting-edge research and directly apply their rich insights into the classroom, are key ingredients to the career success of Bauer students.
Bauer faculty hail from prestigious and top business schools from across the world and lead courses rooted in advanced business principles coupled with real-world applicability, including hands-on projects with industry and corporate partners. Our faculty produce innovative and impactful research that both informs management practice and also provides students with an unparalleled classroom experience, commensurate with the highest-tier (R1) research university.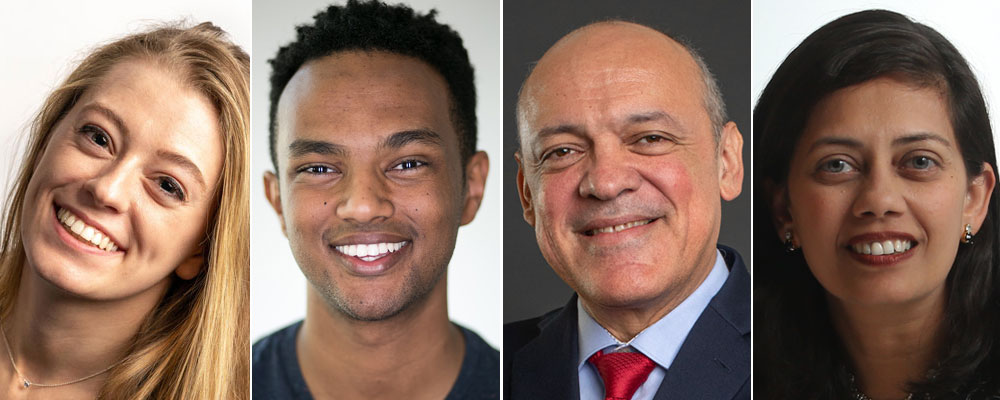 Bauer College's Rockwell Career Center is a dedicated resource for all Bauer students, offering career counseling, networking opportunities, on-campus recruiting for jobs and internships and two annual Business Career Fairs. Leading companies choose Bauer to recruit for internships and full-time and part-time jobs. Bauer students have recently secured exciting internships and full-time positions at some of the world's leading and most innovative companies, including Amazon, ExxonMobil, Goldman Sachs, KPMG, Southwest Airlines and Tesla, among many others.
As we work together to celebrate the college's many successes and build on that momentum for an even brighter future, the support of our donors and partners is essential. Like our benefactor, Charles T. "Ted" Bauer, members of the business community see the significant impact that students from the University of Houston have on the city and the value that Bauer College graduates bring to the workplace, including the City of Houston, the State of Texas, and the entire nation and even the whole world.
Across the Bauer College, we have several boards that include C-suite executives and entrepreneurs who help to inform our strategic direction, including the Bauer College Board, along with numerous partners who help to share our vision of a world-class business school that prepares the next generation of leaders by leveraging cutting-edge research with real-world applicability directly into the classroom experience.
I firmly believe that, it is not only the Dean, but all stakeholders must come together to achieve awesome things. I would like to establish open communication channels to actively and directly engage with the Bauer community, and I encourage each of you to contact me by email or in person with your thoughts and ideas, or simply to introduce yourself for a friendly conversation. On my end, I am committed to frequent communications to provide updates on major College news, new strategic initiatives, and plans.
Best regards,
Paul
Paul A. Pavlou, Ph.D.
Dean
Cullen Distinguished Chair
C. T. Bauer College of Business, University of Houston
Social Media
Connect with Dean Pavlou