Poets&Quants Recent Ranking Places Bauer Undergraduate Program 14th in U.S and 1st in Texas among Public Business Schools
Published on March 6, 2023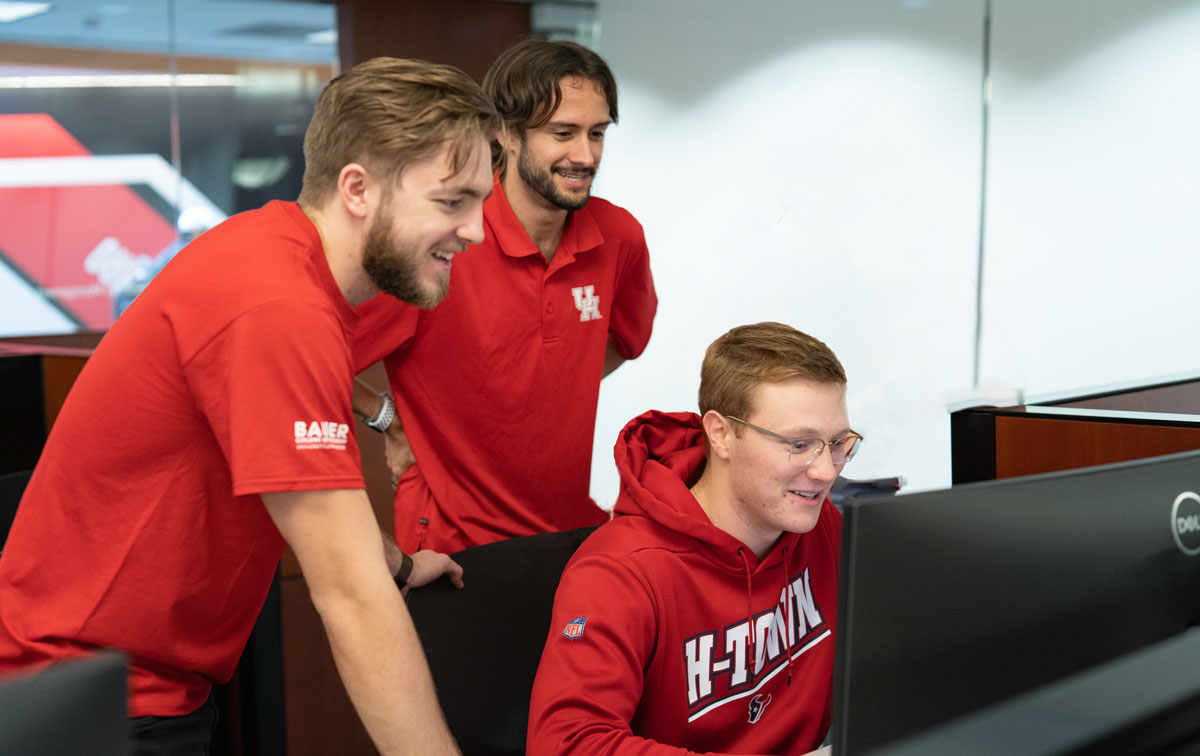 The C. T. Bauer College of Business has been ranked 14th nationally and #1 in Texas among public undergraduate business schools in the Poets&Quants Best Undergraduate Business Schools 2023, continuing its impressive ascent in national reputation and rankings.
The 14th place showing among public universities is the best ever for the Bauer College, and places Bauer as the highest-ranking public university in Texas. The percentage of Bauer students who secured full-time jobs three months after graduation also rose in this year's survey, according to Poets&Quants, as did the percentage of students who secured business-focused internships. Among all undergraduate schools in the 2023 rankings, Bauer College placed 35th, rising 8 places from last year's No. 43.
"Our students are very motivated and hard-working, and they are immersed in a culture of experiential learning, mentorship, and leading-edge curricula, taught by world-class faculty. It's very exciting to see Bauer College continue to progress in these national rankings. Ultimately, this Top #14 ranking is a testament to the increased value of the Bauer degree," said Dean & Cullen Distinguished Chair Professor Paul A. Pavlou.
Poets&Quants rankings are based on three equally-weighted categories of Admissions Standards, Academic Experience, and Career Outcomes. Graduates are asked to comment on faculty availability, extracurricular opportunities, and accessibility of the alumni network.
Bauer College alumni said the school's experiential classes, strong specialty programs and ample opportunities for connecting with companies prepared them well for problem-solving, presentations and other important aspects of their professional life.  
"During my coursework at Bauer, many of my classes had projects where Houston companies in our major's field would come and give us a project or scenario that they worked on in the past, and we would have to come up with a solution and presentation on how to solve the issue," one student wrote in response to a Poets&Quants survey on academic experience.
"This gave students real life experience on how to problem-solve and create and present a thoughtful presentation."
Top employers for Bauer alumni surveyed for the Poets&Quants ranking were CapGemini, KPMG, Amazon, PwC and EY.
"The Future is Our Business is Bauer College's commitment that reflects our motivation to engage, innovate and transform, and this ranking is a great indicator that the promises made in our Strategic Plan in terms of industry engagement and experiential learning are coming to fruition. Our graduates are thriving in the workplace thanks to the world-class education they receive at the Bauer College," Pavlou said.
More information about how Bauer College scored in the Poets&Quants ranking can be found on its school profile page.