Community Dedication in Action
Deloitte to Receive Community Impact Award During Second Annual Bauer Gala
Published on February 22, 2023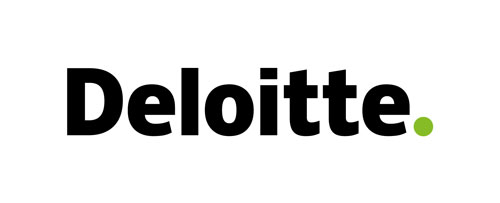 The C. T. Bauer College of Business will recognize Deloitte*, an industry-leading professional services organization, this month with the Community Impact Award at the second annual Bauer Gala on Feb. 24.
The gala is the college's signature event to celebrate business excellence with Bauer alumni and leaders from across the City of Houston. During the event, the college will honor awardees in three categories, including Community Impact, which is presented to business leaders, individuals or non-individuals, for outstanding service, advocacy, and contribution to the City of Houston and who, through their commitment, inspire others in their interest and support of the city's economic growth.
"At the Bauer College, we are committed to developing a more diverse and inclusive workforce for the City of Houston and beyond," Dean and Cullen Distinguished Chair Professor Paul A. Pavlou said. "We salute Deloitte for their outstanding work in supporting our mission to provide leading-edge, student-centered education, that is accessible and affordable, through the continued generosity."
Bauer has collaborated with both Deloitte and the Deloitte Foundation to help diversify the CPA profession. Deloitte has provided programming to students and faculty at Bauer, including through its Making Accountable Diverse and Equitable (MADE) commitment, and organization professionals have provided mentorship and other skills-based volunteering initiatives for Bauer students. Most recently, through the Deloitte Foundation Accounting Scholars Program (DFASP), the Deloitte Foundation and Bauer offered up to 10 full-ride scholarships for incoming students in the Master of Science in Accountancy Program.
"Deloitte is passionate about helping to increase educational opportunities for high school and college students both here in Houston and more broadly," said Amy Chronis, Houston managing partner and vice chair, Energy & Chemicals, Deloitte LLP. "Our collaboration with Bauer College helps to make meaningful impact for racially and ethnically diverse students pursuing a career in accounting, tax or advisory. We look forward to continuing to help build the next generation of leaders in the industry and in our community."
Click here to learn more about the Bauer Gala and all honorees.
*Please see www.deloitte.com/us/about for a detailed description of their legal structure.