The Future Is Bright For Bauer Graduates
H-E-B Houston President Scott McClelland Shares Insights During Bauer College Commencement
Published on May 16, 2022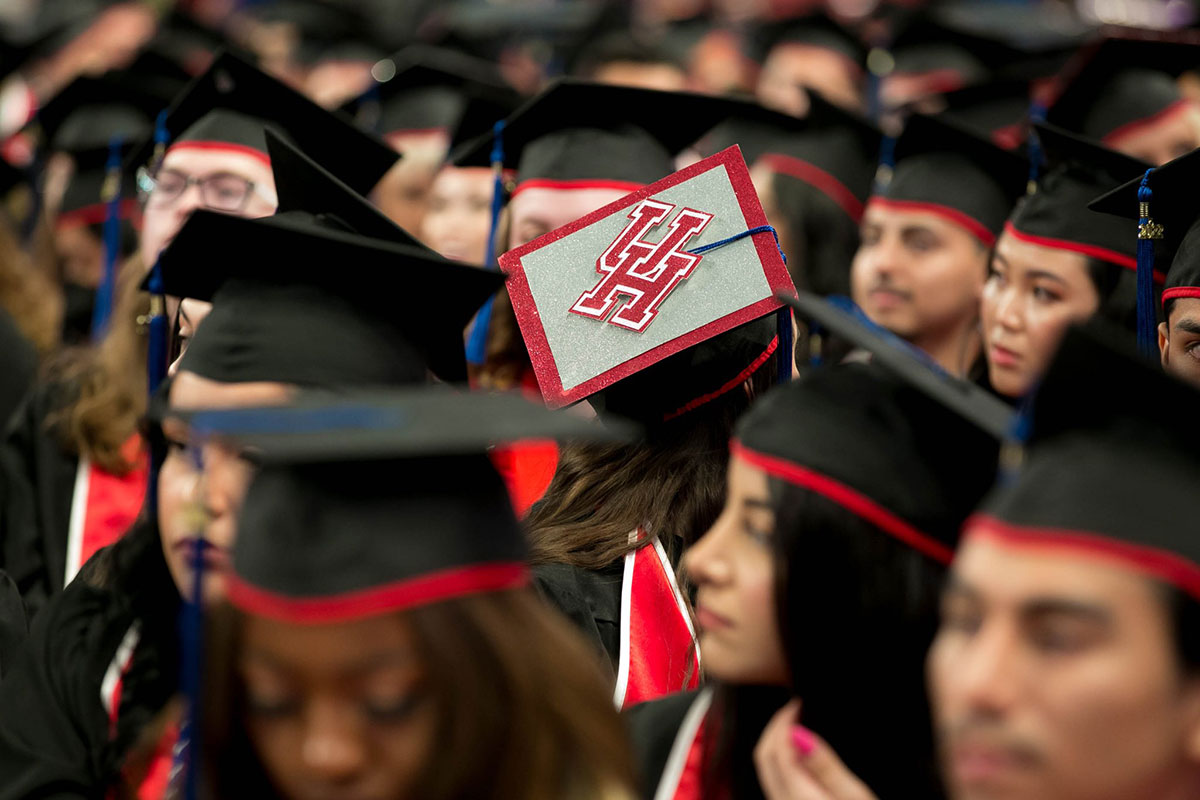 The C. T. Bauer College of Business celebrated Spring and Summer 2022 graduates during two commencement ceremonies on May 14.
More than 1,000 students across BBA, MBA, MS and Ph.D. programs qualified to cross the stage in the Fertitta Center on the University of Houston campus marking the culmination of their hard work to complete their academic careers.
"Today, we recognize your hard work and extraordinary achievement, not only in completing your degrees, but in persevering and persisting for two years as we have navigated this unprecedented situation, together," Dean and Cullen Distinguished Chair Paul A. Pavlou said in his remarks to graduates.
Pavlou also shared with graduates the strides the college has made in the last year, touting recent rankings and rising enrollment numbers.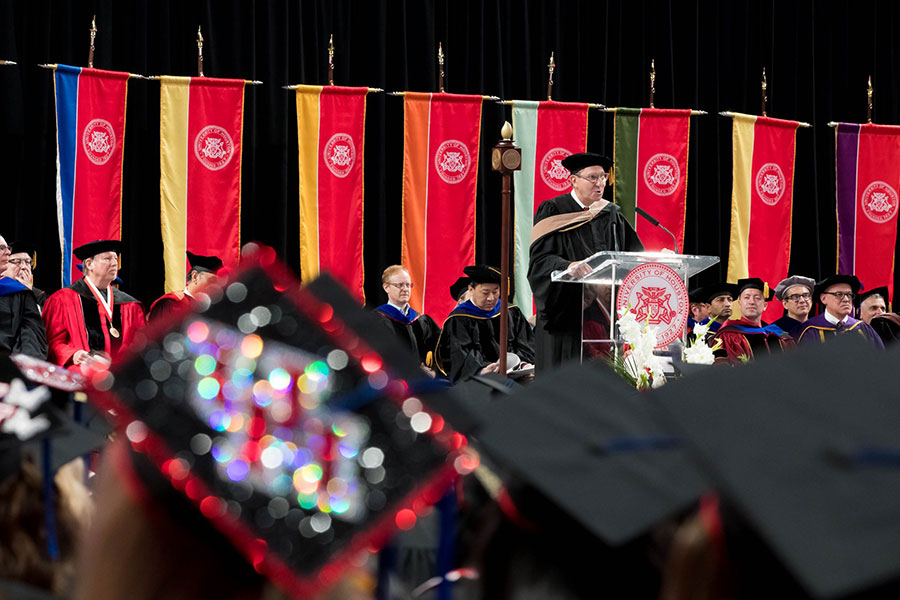 H-E-B Houston President Scott McClelland addresses graduates during the May 14 Commencement Ceremony.
"In the last year, we have seen surging enrollments — with the largest undergraduate business program in Texas and almost 100 percent increase in graduate student confirmations. We have also celebrated numerous national rankings — our Wolff Center for Entrepreneurship is number one in the nation, three years in a row, and the Bauer Professional MBA climbed 20 spots in this year's U.S. News & World Report ranking, securing a place among the Top 30 public business schools in the nation."
During the first ceremony of the day, which included graduates from the Ph.D., MBA and Bachelor of Business Administration in Entrepreneurship programs, H-E-B Houston President Scott McClelland served as keynote speaker, sharing three important things he's learned in life: curiosity, failure and time.
"I wish that someone had told me earlier in life not to be afraid to fail. The fact is that over the course of your life you are going to fail frequently, and sometimes you'll fail miserably," said McClelland, who also serves as an emeriti member of the Bauer College Board. "However, I've learned that the times I've grown the most have been after I've failed. It's not fun going through it, but I've always emerged a bigger person because of it. Every defeat you have doesn't define who you are, but where you are."
He added: "It's a big world out there and it's an exciting place. There is a lot of room for each of you to make your mark in it."