The Economic Impact of Virtual Items
Bauer Researcher Looks at Copyright Laws Applying to Digital Artifacts
Published on April 26, 2022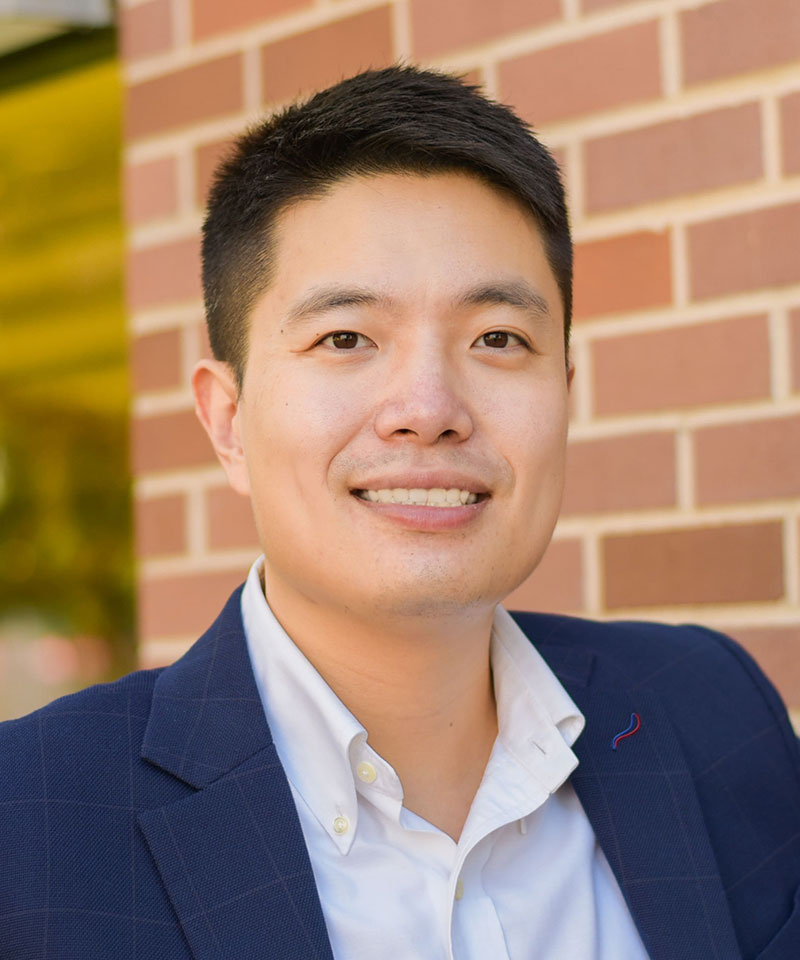 A C. T. Bauer College of Business faculty member's recently published research contributes a key insight to an ongoing discussion between some of the country's great legal scholars: Should established copyright laws be applied to digital artifacts?
Associate Professor of Decision & Information Sciences Yinliang (Ricky) Tan has authored a paper that could be influential in the debate over whether the 1908 first-sale doctrine that protects consumers' rights to resell purchased products, has standing in the evolving digital market.
Digital representations of tangible objects in the physical world are frequently used to enhance the consumer's experience in online gaming and social media. The current global virtual goods market size is worth near $32 billion and according to Adroit Market Research, is poised to reach $189.76 billion by 2025, Tan writes. Expansion in the global virtual goods market is mainly driven by the rapid growth of online gamers who purchase virtual goods, such as in-game weapons or upgrades, using real money, he said.
"Consumers have begun to purchase an increasing amount of virtual goods, which has rendered the first-sale doctrine unclear," Tan writes.
"There are two main challenges leading to the uncertainty of the first-sale doctrine in the digital age: lack of proper technology, and economic implications for developers and consumers. The advent of the blockchain solves the technology challenge, as it can track provenance and establish the chain of custody (preventing piracy)."
"In this study, we construct an analytical model to investigate the economic impact of trading preowned virtual items. Specifically, our model captures the decentralized nature of blockchain technology by allowing consumer-to-consumer trading, and considers the possibility that consumers prefer preowned virtual items over new ones because preowned items may be upgraded between purchase and resale."
As lawmakers seek to strike a balance between the interests of virtual item developers and individual consumers, Tan's work research shows something surprising, he said.
"The introduction of a blockchain-based preowned virtual item transaction can actually benefit both developer and consumer. The main intuition is that the developer can adjust the price when forward-looking consumers incorporate the expected future transaction into their purchase decision. Our analysis also reveals that developers are more willing to embrace the secondary market when they can take a cut during the transaction. Our results provide important policy implications to the burgeoning debate of the first-sale doctrine in the new digital world."
"Implications of blockchain‐powered marketplace of preowned virtual goods," was published in a special issue of "Production and Operations Management," (POM) in January.
Tan, a Bauer Fellow, and Area Coordinator in Supply Chain Management, is a Senior Editor at POM and Associate Editor at the Decision Science Journal. He is recognized as one of the 40 Most Outstanding Business Professors Under 40 worldwide by Poets&Quants, and received the Carol J. Latta Emerging Leadership Award for Outstanding Early Career Scholars by the Decision Science Institute.
Tan's research is interdisciplinary, spanning the areas of operations management and information systems.
Prior to joining Bauer College, Tan worked at the A.B. Freeman School of Business of Tulane University as an Assistant Professor (2015-2021). He received the Irving LaValle Early Career Professorship and served as the Executive Director for Goldring Institute of International Business at Tulane, helping to facilitate global partnerships with universities and industry for degree and non-degree programs, faculty and student exchanges, and research.