Hustle Harder, Hustle Smarter
Houston ISD Students Gain Business Experience through G-Unity Business Lab supported by the University of Houston C. T. Bauer College of Business
Published on June 3, 2022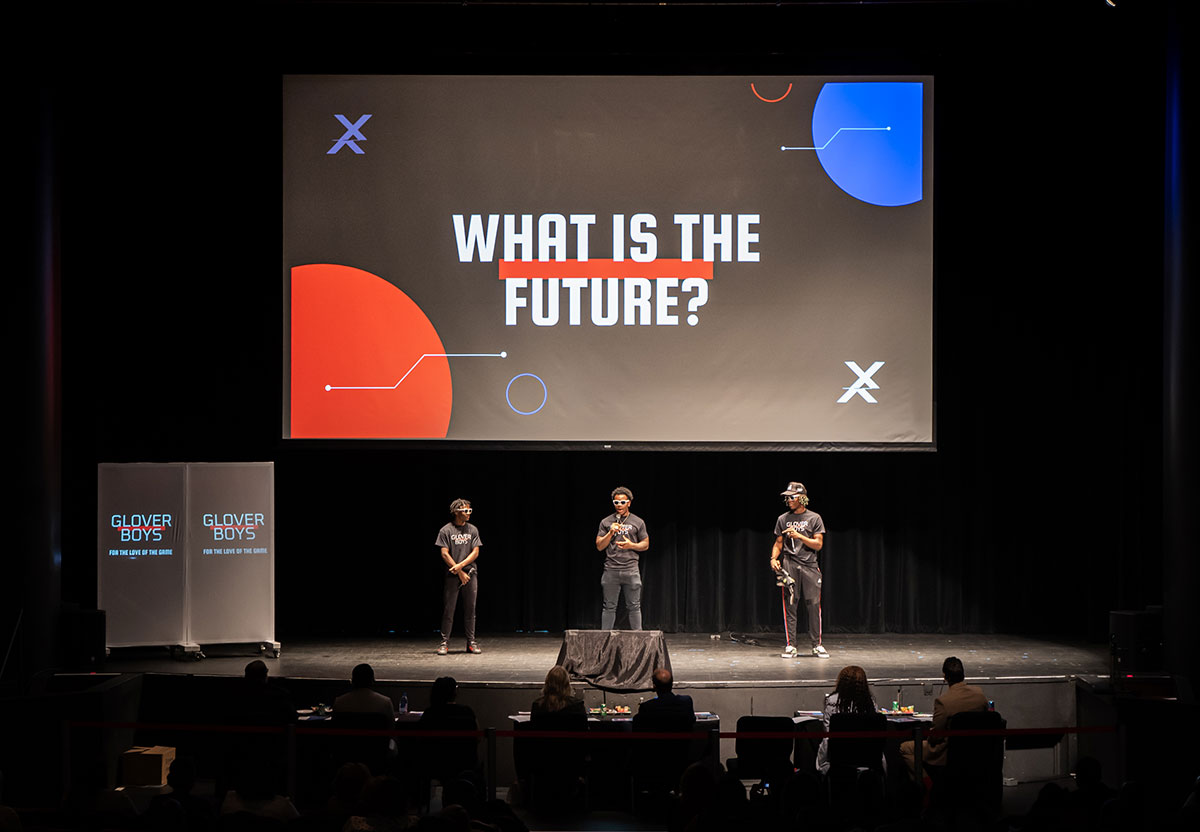 The C. T. Bauer College of Business welcomed Curtis "50 Cent" Jackson, Horizon United Group President Al Kashani and the G-Unity Foundation to the University of Houston campus recently for Hustle Tank, an event where 14 student teams from Houston Independent School District's Kashmere Senior High School, Phillis Wheatley High School, and Worthing Early College High School pitched ideas to judges, including Bauer Dean Paul A. Pavlou.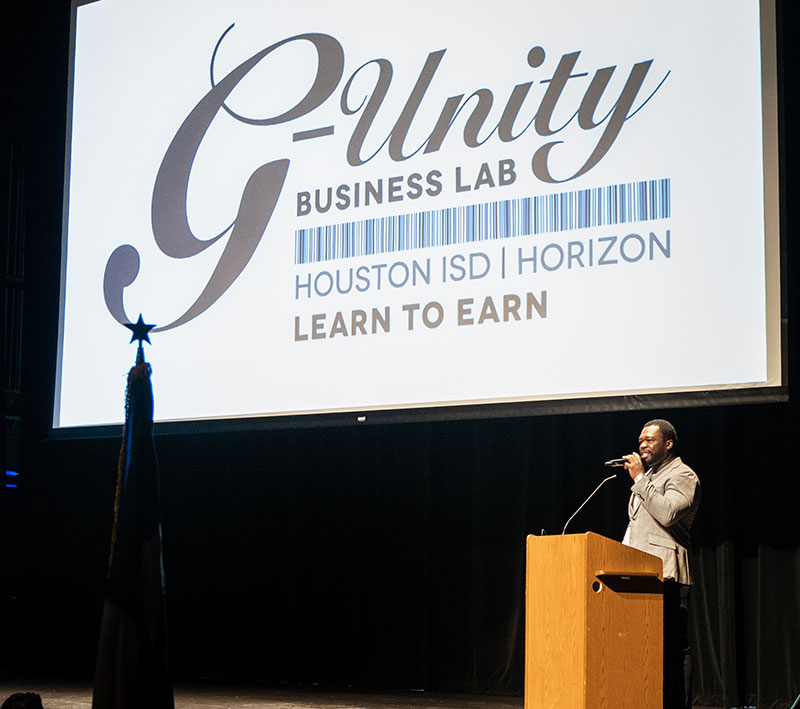 Curtis "50 Cent" Jackson addresses the crowd during the Hustle Tank event on the University of Houston campus.
The event was the culmination of the first year of The G-Unity Business Lab, a collaborative effort among the G-Unity Foundation, Horizon United Group and HISD that arms youth from urban areas with business acumen to teach them how to start their own company over 12 weeks.
Bauer College staff from the Office of Undergraduate Business Programs and the Cyvia and Melvyn Wolff Center for Entrepreneurship also provided guidance throughout the process, which resulted in ideas including a safer (and more fashion-forward) baseball glove, a cell phone case that provides gapless connectivity for travelers, a fleet of mobile beauty salons with an app to power scheduling and sales, and an in-car phone lockbox to prevent fatal traffic accidents for young drivers.
"I started this in 2004 to focus on areas that didn't have enrichment programs," Curtis "50 Cent" Jackson said. "I'm proud of the kids involved in this inaugural event. You can see how hard they worked."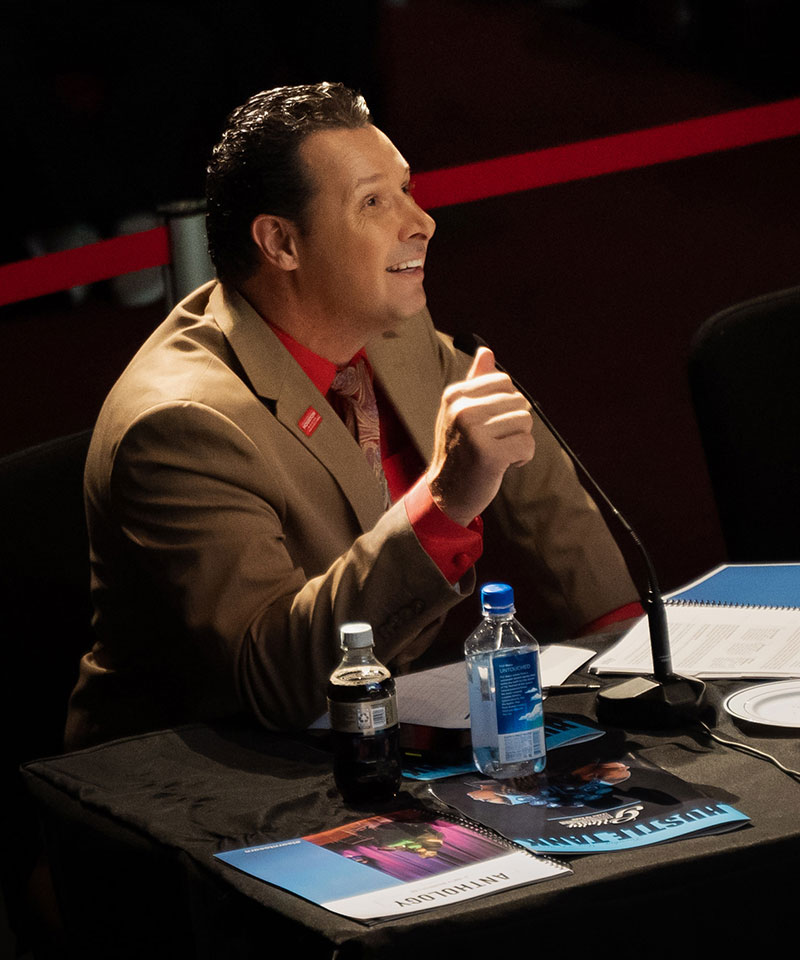 Bauer College Dean Paul A. Pavlou served as a guest judge during Hustle Tank.
Students formed teams and worked with HISD educators, Houston business leaders, and the G-Unity Foundation to complete an after-school course that teaches business concepts aligned with Jackson's book, Hustle Harder, Hustle Smarter. Students engaged in lessons and labs that are the full lifecycle of a concept, from idea creation to market branding. Through the 12-week course, students were exposed to instruction from high-achieving business leaders mentored them through the process, including faculty/staff by the Bauer College of Business.
The program culminated with a "Shark Tank" style competition that was judged by Jackson and Pavlou, along with other heavy-hitters, including Honeycomb Clinic CEO Dr. Tisha Rowe (MBA '12), Horizon United Group President Al Kashani, who studied mechanical engineering at UH, CenterPoint Senior Vice President Lynnae Wilson, and Allegiance Bank CEO Ray Vitulli.
"It is most impressive to see students at such a young age get this experience and be able to present their business plans that address critical issues that personally impact each of them, and we are glad to play a role in this virtuous effort as part of our entrepreneurship program" Pavlou said. "At the Bauer College, we believe it is our responsibility to shape the future of business, and supporting noble initiatives like this ensure that entrepreneurship is at the foundation of education in Houston, starting with K-12."
Judges selected winning teams at the event to receive seed money for their concepts — Teen Teach (1st place), Stay X Slay (2nd place) and Glover Boys and Dub City Production (3rd place).