Bauer College Remembers Real Estate Giant Stanford Alexander
Alexander, Namesake of Real Estate Center, Remembered for Generosity and Kindness
Published on July 14, 2022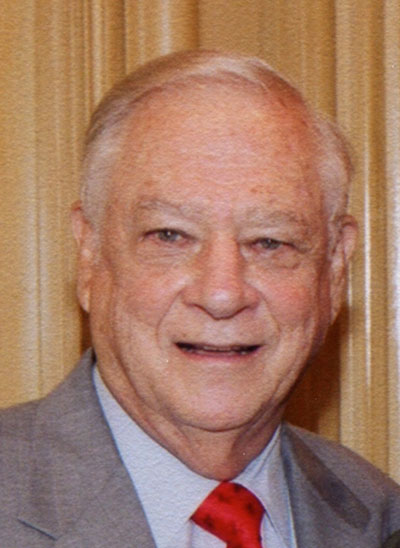 Stanford Alexander, the Houston real estate legend for whom the Stanford Alexander Center for Real Estate Excellence at the C. T. Bauer College of Business is named, died June 28. He was 93.
Alexander was a real estate giant known for his unfailing generosity and kindness, and for pioneering the REIT (Real Estate Investment Trust), a property investment tool he used in building Weingarten Realty into one of the nation's leading shopping center development companies.
In 2013, he and his wife Joan generously created an endowment to fund the Bauer College Real Estate Center for Excellence, which provides professional, practice-based programs for undergraduate and graduate students. The Center also promotes the values of personal integrity and dedication to community service, a direct reflection of its namesake.
"Integrity, fairness and honesty are the core ingredients of every good businessman," Alexander once said. "They are also the core ingredients for building trust and long-term relationships and long-term relationships, which are essential to a successful career in commercial real estate."
Alexander was born and raised in Houston and attended San Jacinto High School. According to his obituary, "He went on to the University of Texas at Austin, and then to Harvard Business School followed by service in the U.S. Air Force. Throughout his young life, he was involved in the family business, Weingarten's grocery stores. After the Air Force, he returned home to Houston and his family's growing supermarket chain business. He began working in its new real estate enterprise, Weingarten Markets Realty. Stanford's job was to find locations for Weingarten grocery stores as well as tenants that would complement their stores. One of Stanford's strengths was his ability to identify strong retailers before mainstream national developers noticed them."
Alexander's son Drew, a member of the Bauer College Real Estate Advisory Board, partnered with his father at Weingarten and became CEO in 2001. Stanford Alexander and his wife Joan were married 68 years, and were also parents to Ilene Alexander and the late Eric Alexander. Several grandchildren and great-grandchildren survive Stanford Alexander, who was also well-known for his commitment to numerous civic organizations.
In addition to funding The Real Estate Center for Excellence at Bauer College, the Alexanders donated generously to M.D. Anderson Cancer Center, Jewish Family Service Houston (JFS) and many other worthwhile organizations. They advocated for mental illness, provided the first space for the Houston Food Bank; helped to develop SEARCH House of Tiny Treasures, a short-term child care center for homeless children; provided the first location and support for Dress for Success; innovated leading-edge programs to advance the inclusion of people with disabilities at JFS; championed the State of Israel through vigorous support of AIPAC; and numerous other initiatives supported by the family foundation.
According to Real Estate Report, Alexander's company, Weingarten Realty, was acquired by Kimco Realty of New York for $4 billion in 2021, at which time the company owned 160 shopping centers in 15 states.