Bauer College Recognizes Fall 2019 Outstanding Grads
Outstanding Graduate and Undergraduate Students to be Recognized During Dec. 14 Graduation Ceremony
Published on December 12, 2019
Several Bauer College students will be given special recognition at the Fall 2019 Commencement Ceremony this Saturday at the Fertitta Center.
During the ceremony, the college will name its outstanding graduating students, including eight masters students selected as the top in their respective programs. The college will also recognize undergraduates who earned cumulative 4.0 grade point averages during the course of their degree programs.
Outstanding MS Finance Student
Kristofer Kraynick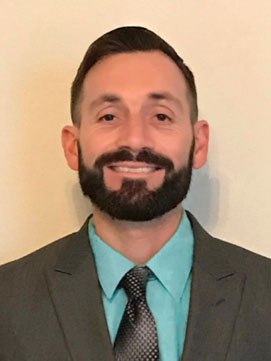 Kristofer Kraynick was born in San Jose, CA, where he grew up with younger sister Katrina and younger brother Kyle, to parents Bonnie and Ted. In December 2007, he graduated from San Jose State University with a Bachelor's degree in Applied and Computational Mathematics with an Emphasis in Economics, Finance and Actuarial Science.
After graduation in March of 2008, he received an Administrative Assistant position with Calpine Corporation where he assisted in the financial responsibilities of four power generation facilities in the San Jose area. Since then, he has spent the last 11 and a half years of his professional career with Calpine, taking on new roles and expanding his skillset of the contract, procurement, budget and forecasting processes.
This led to a promotion to the Business Manager position at a power plant in Arizona in 2012. He then transitioned to Houston in 2016 to help manage the financial responsibilities for Calpine's Outage Division. After gaining valuable experience on how overhaul maintenance is performed and forecasted, he was promoted to the Manager of Business Services position in 2018 within the division.
When he moved to Houston, he looked to expand his skillset to assist Calpine in achieving its financial goals and entered into the Bauer MS Finance program in January 2017. He said he has enjoyed the program that Bauer has provided, especially the energy classes, which he has been able to use in his job daily.
"I feel that if I had transferred to anywhere else in the country, I would not have been able to find a program that is as relatable," Kraynick said.
Once complete with the program, he said looks forward to being able to spend more time again with his family.
(Note: James Altemus will also be recognized as an Outstanding MS Finance Student, but his bio and photo were not provided.)
Outstanding MS Global Energy Management Student
Michelle Nnadi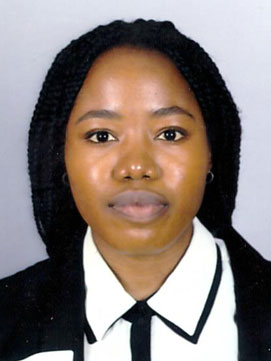 Michelle Nnadi is a graduate student in the MS GEM program, furthering her education after receiving her bachelor's degree in economics at UH.
Over the past five years, Nnandi had the opportunity to apply herself through internships, student research projects and as a teaching assistant at UH.
She will be returning to Nigeria and will be joining the national oil company NNPC as a financial analyst after graduation.
Outstanding MS Marketing Student
Allison Schlosser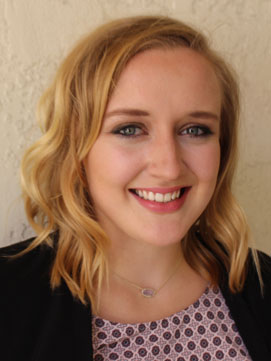 Allison Schlosser is the outstanding MS Marketing student for Fall 2019.
During her time at Bauer, Schlosser participated in the Daikin Internship Competition, assessing areas of the company that are consuming vast amounts of electricity, and researched recommendations to contribute to their goal of being renewable by 2050. She also conducted data and marketing analysis for Goodman Manufacturing and a mortgage company.
Schlosser received a bachelor's degree in sociology from the University of Texas at Austin.
Outstanding MS MIS Student
Shannon Lyu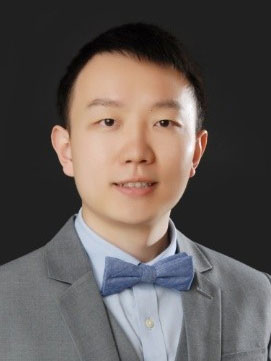 Shannon Lyu is the outstanding MS Management Information Sciences graduate for Fall 2019.
Lyu is an accomplished data analytics professional with more than four years of comprehensive experience in tier one organizations.
Outstanding MS Supply Chain Management Student
Katherine Duque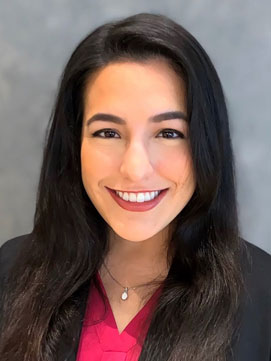 Katherine Duque is currently a sourcing specialist for Enterprise Products, a Fortune 100 company, where she is responsible for the procurement functions of major capital expansion projects.
Duque earned her bachelor's degree in economics from Loyola University Chicago. After graduation, she began her career at Schlumberger, where she discovered her interest in the field of supply chain management.
She later worked in the public sector for the City of Sugar Land, where she was awarded the "2015 Technology Excellence Award for Best Compliance Initiative" for her role in the implementation of a contracts platform, used to further automate business processes within the organization.
She has over five years of supply chain experience and upon graduation, she looks forward to furthering her career in the energy industry.
Outstanding MBA Student
Naseem Khan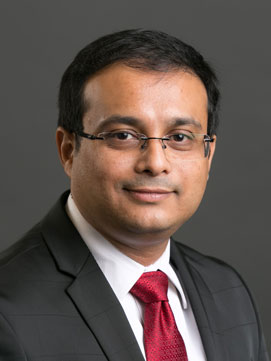 During his time at Bauer, Naseem Khan has served as a lead consultant for the Stimulating Urban Renewal Through Entrepreneurship (SURE) Program.
Currently, he works as a financial analyst for Amsys Capital, where he digitizes the invoicing process, prepares financial models and conducts research on new investment opportunities.
Khan has a Bachelor's degree in Accountancy from Calcutta University.
Outstanding MS Accountancy Student
Xiuying Li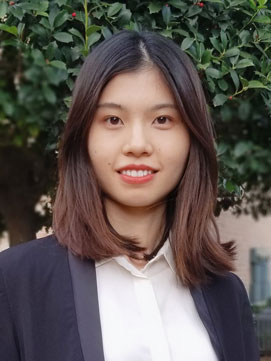 Xiuying Li earned her bachelor's degree in hotel and restaurant management at the Hilton College at the University of Houston. She developed her first interest in accounting when she took a required basic accounting class at Hilton College and decided to start a minor in accounting.
Trying to find a bridge between accounting and hotel management, she started to work at the finance department at the Westin Houston, Memorial City. Upon finishing her undergraduate degree, she joined Hilton Revenue Management Consolidation Center at Shanghai, China, as a Revenue Analyst.
Eager to further her study in accounting, Li chose to continue her master's degree.
During her graduate study at Bauer, Li was awarded the Houston Institute of Internal Auditors Scholarship and Bauer College Accountancy & Taxation Merit Scholarship. She has successfully finished three certificate tracks including Assurance/Finance Reporting, Advance Internal Audit, and IT Systems Risk Management. In addition, she has passed two parts of the CPA Uniform Exam and is preparing to complete the exam.
"Thanks to the tremendous help from Bauer MSACCY program and Rockwell Career Services, I was lucky enough to receive several employment opportunities and will start working as a staff accountant at a reputable Houston public accounting firm in January 2020," she said.