Bauer College Fall 2019 Commencement Ceremony Set for Dec. 14
More Than 800 Bauer Students to Cross Stage at Fertitta Center
Published on December 5, 2019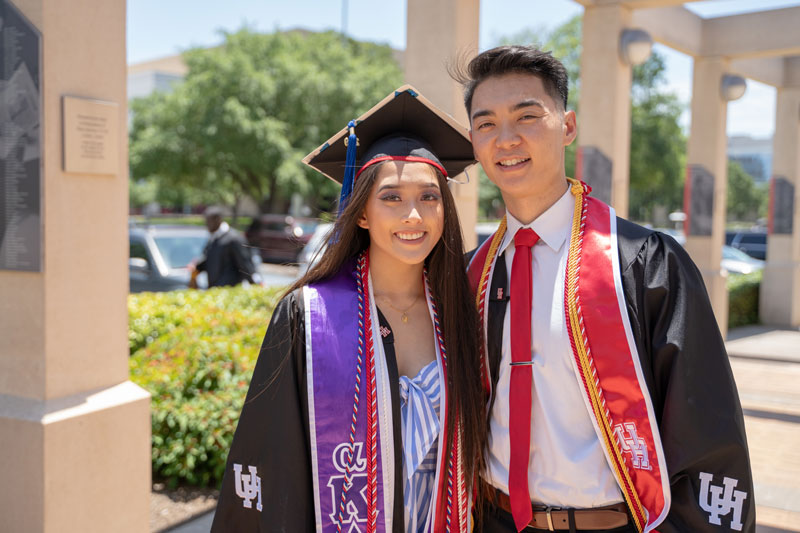 More than 800 graduating students from the C. T. Bauer College of Business will be recognized on Dec. 14 at the college's Fall 2019 Commencement Ceremony, featuring a keynote address from Mohammed Ali Dhanani (BBA '90), Dhanani Group, Inc. director and president and CEO of HAZA Group.
The ceremony will begin at 9 a.m. at the Fertitta Center on the University of Houston campus. (For logistical information on the event, including parking, student check-in and guest information, click here.)
This semester's graduating class includes candidates for bachelor of business administration degrees, as well as those completing graduate (MBA and MS) business programs. Bauer College Dean Paul A. Pavlou will honor the degree candidates with remarks.
During the ceremony, UH System Chancellor and UH President Renu Khator will bestow the President's Medallion to Bauer alumnus and Humana President & CEO Bruce Broussard (MBA '89).
The college will share live coverage of the ceremony throughout the evening on Facebook, Instagram and Twitter, with #BauerGrad19. The university will also livestream the ceremony (click here for more information on the telecast).
For more information about the Bauer College Fall 2019 Commencement, visit www.bauer.uh.edu/commencement.
#BauerGrad19 By The Numbers: (Fall 2019)
Total Number of Graduating Students: 830
Undergraduates: 692
Graduates: 138

MS Accountancy: 57
MS Finance: 13
MS Global Energy Management: 3
MS Marketing: 12
MS Management Information Systems: 2
MS Supply Chain Management: 2
MBA: 49
Mohammed Ali Dhanani (BBA '90)
Director, Dhanani Group, Inc.
President and CEO, HAZA Group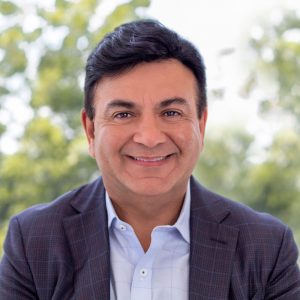 Mohammed Ali Dhanani has used his education, expertise and knowledge of multiple industries to reach the pinnacle of the business community. He embarked on his mission to make a mark in the business community when he received his BBA from C. T. Bauer College of Business at the University of Houston.
After graduating, he devoted his time to help expand the family business of oil & gas distribution and real estate. With his ability to identify and capitalize on market opportunities, the family business flourished and became a behemoth, growing into one of the largest oil & gas distribution networks for Shell and Exxon. Dhanani utilized his passion for innovation and entrepreneurship to boldly shape the future of the food and beverage industry by beginning HAZA Foods - Wendy's Franchise and HAZA Bell - Taco Bell Franchise.
Currently, HAZA Group manages over 275+ Wendy's and Taco Bell restaurants in eight different markets. Along with restaurants, Dhanani is an active partner in a real estate development company consisting of over 400 properties. He is also a trustee of Wendy's Advertising Program Board, which manages the advertising fund for all United States Wendy's restaurants.
Dhanani is not only a successful businessman, but also an exceptional family man. He has been married to Habiba Dhanani for 27 years and is a devoted father to three beautiful children: Zainab, Adil and Ammar. He is an active philanthropist and is passionate about making a positive impact on the lives of others. He is on the board of UNICEF, Developments in Literacy U.S., and also an active member of Operation Smile, Know Autism and Interfaith Ministries of Houston.