Bauer College Announces Outstanding Graduate Students
12 Bauer Graduate Students Named Best in Class This Spring
Published on May 8, 2019
On May 13, Bauer College will celebrate more than 1,000 students graduating this semester during a commencement ceremony.
During the ceremony, the college will recognize outstanding students, including 12 graduate students selected as the top in their respective programs.
Outstanding MS Accountancy Student
Shelby Davis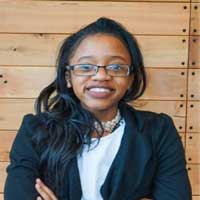 Shelby Davis strives to be limitless, striving for inner peace while bringing joy among others. She believes in asserting passion in everything she does and spreading that joy to others. She will earn her MS in Accountancy from Bauer College and is completing the tax track to obtain her tax certificate.
She tutors part-time in the accounting lab for financial and managerial courses. Outside of school, she enjoys traveling going to K-pop and K-hip-hop concerts and watching Anime.
Davis said: "I have no earthly idea where I will be five or 10 years from now, and I am completely content with that. Not knowing exactly where I will be gives me room to change my future and more opportunities to grow. Planning too much can limit yourself, and I want to be limitless aiming for all possibilities."
Outstanding MS Finance Student
Zohaib Ali
Zohaib Ali has worked as a commercial banker at BBVA Compass and also has experience in trade settlement operations in the fixed income market.
Upon graduation, he will join PricewaterhouseCoopers as a valuation associate and will take the CFA Level II exam this June.
Ali attended college at the University of Texas at Austin before transitioning to pursue the Master of Science in Finance degree at the University of Houston to change his career track.
Outstanding MS Finance Student
Connor Kimberlin
Connor Kimberlin entered the Bauer MS Finance program in January 2018. Since entering the program, he has worked towards an Energy Finance certificate and completes the program in May.
Kimberlin is currently working for CIMA Energy as a Natural Gas Analyst in the Producer Services department, and will work full-time after graduating.
He received his BBA in Economics from The University of Texas at Austin in 2017.
He is also an avid Houston sports fan, homebrewer and tennis player.
Outstanding MS Finance Student
Bukhtiar Zafar
Bukhtiar Zafar began his career as a project engineer for a multinational utility company. He has vast experience in construction management, project planning and contract management. Zafar is also a PMP certified professional.
Zafar plans on taking his CFA Level 1 exam this December. He serves as the vice president of events for the Bauer MBA Society and is very involved in organizing graduate student development and networking events.
He is working on his own technology start-up with a classmate and is looking for opportunities in management consulting and investment banking.
He received a mechanical engineering degree from Pakistan in 2014.
Outstanding MS Global Energy Student
Scott Lenhart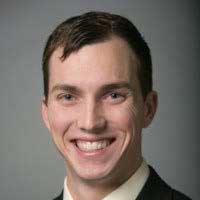 Scott Lenhart has over six years of experience in the environmental, health and safety sector. He has served multiple customers in the pipeline and power industries.
He spent three and a half years as a plant engineer and then EHS specialist at several co-generation power plants, gaining valuable field experience. Recently his focus has shifted to be an EHS Program Manager for the same major U.S. independent power producer.
Lenhart earned a bachelor's degree in Science in Engineering Technology from Texas State University in 2014, graduating cum laude.
He is passionate about working on cars and motorcycles, being active outdoors and spending time with his friends and family.
Outstanding MS MIS Student
Zhiqun Wang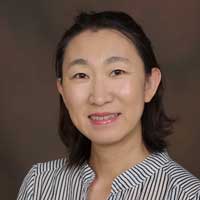 To enhance her management ability, Zhiqun Wang enrolled in MBA program in Beijing University of Technology in 2015. She joined Bauer in 2017, working in the MS Management Information System program.
During her time at Bauer, Wang has worked as a data analyst in the University of Houston Measurement and Evaluation Center and as an IT department manager in Loadmaster Universal Rigs, Inc. for 10 years.
She has a bachelor's degree in Computer Science.
Outstanding MS Marketing Student
Vishalatha Bhamidipaty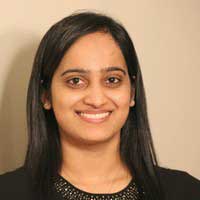 Vishalatha Bhamidipaty is a marketing enthusiast, pursuing an MS in Marketing at Bauer. She has more than five years of work experience in engineering consultancy, marketing and customer strategy areas in various industries. She is currently pursuing a marketing internship at Schneider Electric.
As a student at Bauer, she served on the boards of National Association of Women MBAS – UH Chapter, Marketing Club and Bauer Graduate Student Advisory Board.
She has a bachelor's degree in mechanical engineering and master's in business management from India.
Outstanding MS Supply Chain Student
Brenda Arguello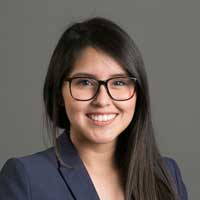 Brenda Arguello was born and raised in Houston. In her undergraduate studies at the University of Houston, Brenda received a BS in industrial design, with the addition of a minor in business administration, where she discovered her interest in supply chain management.
She currently works for Taxa Outdoors as a customer service representative. She aspires to own a restaurant or coffee shop and eventually, complete a Ph.D. in Supply Chain Analytics.
Outstanding MBA Student
Mythili Chaganti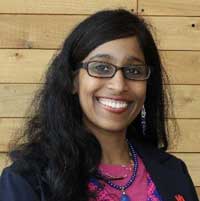 Mythili Chaganthi enhances the lives of Houstonians by delivering safe, reliable and affordable electricity. As a manager of standards at CenterPoint Energy, Chaganthi oversees the quality of $917 million electric distribution, substation, transmission and major underground assets of the company. She collaborates, strategizes, and negotiates with state legislators, city government officials, business owner, and residential customer home associations to drive value for the community.
"Electricity is the necessity of modern day living" — Chaganthi operates on this core principle and knows the profound impact electricity has on everyday life. Growing up in India, she experienced daily power outages in her hometown and personally saw the disruption it had on the community. This motivated her to pursue electrical engineering and earn specialization in power systems engineering from Missouri University of Science & Technology.
Chaganthi started her professional career at Xcel Energy, a utility, in Minneapolis, MN. In her 15 years of service, she held technical roles with increasing responsibilities and leadership roles for the last five years. She pioneered innovative designs and process improvement initiatives that resulted in $20 million in savings and a 25 percent increase in design efficiencies in a three-year period. She testified on more than a dozen $500 million to $1 billion capital projects at the Public Utility Commission, MN, which led to building new infrastructure for renewable energy generation and put Xcel Energy as the No. 1 wind provider in the nation for five consecutive years.
Chaganthi is a licensed professional engineer in Minnesota, Wisconsin and Texas. She was the recipient of Institute of Electrical and Electronics Engineers, Power and Energy Society's Outstanding Engineer award in 2015 for her contributions in raising awareness and educating the community leaders in energy conservation and efficiency programs.
She is passionate about electric industry and plans to utilize her newly acquired business skills to lead the transformation of traditional utility delivery business model to a sustainable model that provides energy and fuel diversity choices for consumers.
Outstanding EMBA Student
Global Leadership Class 16
Summer Dobbs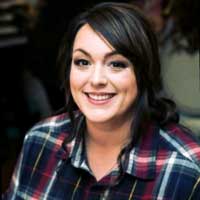 Summer Dobbs has worked in healthcare for over 13 years. She is a proud veteran who served one tour in Iraq during her eight years in the United States Army before she discovered her passion for healthcare and started working as a revenue cycle consultant.
Dobbs earned her BA from the University of Houston in 2012 and is currently a manager of Patient Business Services at Memorial Hermann Health System.
When she isn't working, she enjoys DIY projects and going on adventures with her husband, son and dog.
Outstanding EMBA Student
Global Leadership Class 16
Laura Land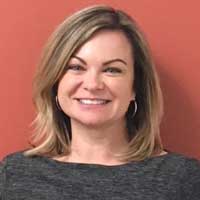 Laura Land is currently the Employee Health Administrator for UT Physicians of UT McGovern Medical School in Houston. She received her Bachelors from the University of Texas at Tyler in 2000. After graduation, she worked as a reporter until 2007.
An entrepreneur at heart, in 2007, she struck out on her own and entered the oil business. In 2009, she expanded her portfolio, launching a regional magazine focused on life and news in East Texas. From 2009 to 2012, she and her team grew the business from scratch to become the most-read periodical within a three-county radius. While continuing her magazine, she stretched her efforts further, aiding in the creation and development of a television program for the Lifetime network. In 2014, she sold her business, and in 2015, she was forced into a career change due to the plummet in oil prices.
In 2017, she jumped head-first into the UH EMBA Global Energy program, and now says she is excited to graduate and see what the future holds.
Outstanding EMBA Student
Global Leadership Class 40
Jacob Rape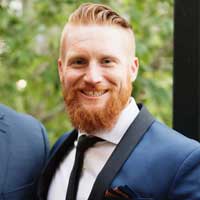 Jacob Rape is currently a project manager for Cheniere Energy, a Fortune 500 company, headquartered in Houston.
He spent three summer internships with Flatiron Construction, and the first two years of his career with Kiewit Bridge & Marine. In 2013, he transitioned to the oil & gas industry, where he worked for Columbia Pipeline Group in Ohio and Pennsylvania before securing his current role with Cheniere Energy in 2015.
He received his B.S. in Construction Engineering from Purdue's College of Engineering in 2011.