UH Bauer Commencement Honors Outstanding Graduate Students
MBA, MS Finance, MS Accountancy and EMBA Students Recognized at Commencement
Published on May 18, 2009
UH Bauer College honored four students at its graduate commencement ceremony on May 16, 2009, for their extraordinary achievements and leadership as Bauer College students.
OUTSTANDING EMBA STUDENT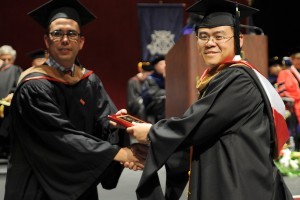 Shing Lin
Shing Lin earned his Bachelor of Arts in Computer Science from the University of Texas. Lin currently works for Harris County Central IT as the Enterprise Architect. As an Enterprise Architect, Lin and his team look for ways to improve the County through technology. The team examines business needs across the county and assess the best use of technology to support the business processes. Lin also manages an application development team which manages strategic applications across the county. Prior to joining Harris County, Lin worked at BMC Software and Invesco managing global CRM application implementations.
OUTSTANDING MBA STUDENT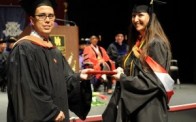 Philana Kiely
Philana Kiely is a second year, full-time MBA candidate. In addition to earning her MBA, Kiely received two professional certificates, including one in business consulting and one in product management. She has been an active member in the UH Bauer community through her participation in orientations, information sessions, special events, such as the Bauer MBA Global Experience, and participation on the MBA Advisory Committee.
Kiely was also chosen as the MBA representative for UH President Khator's Graduate Student Roundtable. In addition to her UH Bauer activities, Kiely has served as the President of the National Association of Women MBAs, where she has helped the organization double in size and in amount of funding. She has facilitated a professional appearance workshop two years in a row and has diversified professional development events for male NAWMBA members.
Through a partnership with the national chapter of NAWMBA, Kiely realized her dream of giving back to her Navajo community through The Shideezhi Project. The aim of this project is to help Navajo girls realize a better future through higher education and mentoring. During Spring Break, Kiely led a team of NAWMBA members to schools on the Navajo Reservation where they spoke to students about the importance of higher education and offered themselves as mentors for the students. Kiely holds a Bachelor of Business Administration from Fort Lewis College.
OUTSTANDING MS ACCOUNTANCY STUDENT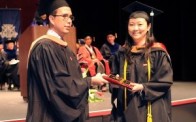 Olivia Sugandhi
Olivia Sugandhi earned a BBA in Accounting from the Bauer College of Business in December 2003. She briefly worked in the real estate business and decided to return to UH Bauer to pursue a master's degree in accounting. She has been actively involved in extracurricular activities such as Beta Alpha Psi, serving as Controller during the spring semester in 2008. Sugandhi recently finished her internship with Ernst & Young and has happily accepted a full time offer from the company. She is also pursuing her CPA license. She has passed two parts of the CPA exam and is expected to complete the CPA exam before starting work full time in Fall 2009.
OUTSTANDING MS FINANCE STUDENT
Elo Nnadi was born and raised in Nigeria. He arrived in the United States in 2002 to pursue a degree in Business Administration and began his college career in the U.S. at Gordon College, a Christian liberal arts college in Massachusetts. He transferred to the University of Houston in the spring of 2004 and decided to specialize in Finance with a concentration in energy through the Global Energy Management program. He completed his undergraduate studies in May 2007, graduating with honors and returned to UH Bauer in August 2007 to pursue a Master's in Finance and earned a spot on the team managing the Cougar Investment Fund. Nnadi says his interest in the stock market began with his first investment at age 14 in the Nigerian stock market and has grown ever since. Nnadi was unable to attend the Graduate Programs Commencement and is not pictured.