Bauer College Lost and Found Policies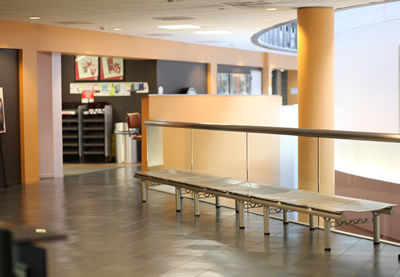 The Bauer College of Business (BCB), located in Melcher Hall, shall keep lost items for a period of 48 hours. After 48 hours, **all items shall be turned over to the custody of the campus Police Department, which serves as the main hub for all campus Lost and Found items.
If you have lost an item such as a computer or cell phone (or any item that is technology related) you may also check in Room 102 in Melcher Hall, which is our IT department. After 48 Hours, IT will also submit any lost item to the campus Police Department.
**Note: the police department does not take clothing items or glasses or sunglasses. Any of these types of items will be held in the BCB for 30 days, after which time they will be donated to a charitable cause.
Points of Contact in the BCB are:
Dean's Office, Rm. 350: 713-743-4601
Dean's Office (Rm. 350): 713-743-4600
Bauer IT Department: 713-743-4871
Police Department: 713-743-3333
https://uh.edu/police/community-services/lost-and-found/