Inclusive Leadership Institute
Transforming the Workforce,
Together

.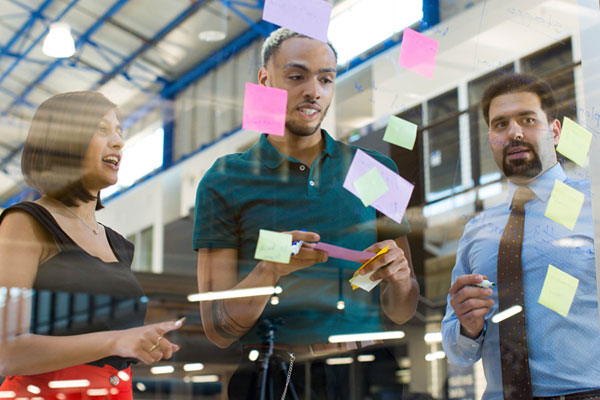 Phillips 66 D&I Case Competition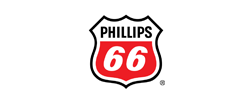 Hosted by the Inclusive Leadership Initiative
at the C. T. Bauer College of Business
---
The deadline to submit videos is
Monday, Oct. 28th at 11:59 p.m.
The competition for selected students is on Nov. 8.
---
---
Rules & Instructions
This case competition is open to students who registered by Sept. 27 and attend a kick-off event on Oct. 11.
Ten semi-finalists will be chosen and announced by Nov. 1, 2019.
Selection of 10 teams for semi-final will be done by two judges according to these criteria:

PRESENTATION:

Overall Organization – professional appearance & well-rehearsed
Presentation Time - 6 minutes total for video (3 minutes per question)
Proper use of references - include a reference slide for any cited sources

CONTENT:

Presentation answers all the questions assigned for the case – Depth and Clarity
Quality recommendations – Creativity and Feasibility
Quality action plan – Specificity

All members of the team must present in the video.
Content of video must be the original work of the team.
Be resourceful and creative with your videos. Videos could be created with tools such as:

Phone camera or camcorders (use a tripod)
Powerpoint with voiceover and videos (e.g., Office 365 powerpoint)
Screen capture or broadcasting software (e.g., OBS – open broadcaster software)
Free trial of Camtasia screen capture software available online
QuickTime Player for Mac or Windows can record screens
iMovie on Mac for post-production and editing of video
Video Editor on Windows 10
Video Editing apps on the phone or tablet
Others ...
During the duration of the competition, please contact Professor Dusya Vera for any questions about the instructions. E-mail: dvera@uh.edu
---
Schedule for 10 Selected Teams
Friday Nov 8:
10-11:15 a.m. - Semi-finals (2 rooms with 5 teams in each room; faculty judges)
11:15 a.m. to 12:30 p.m. - Mixer with Phillips 66
1-2 p.m. - Final (4 teams; Phillips 66 judges)
2:15 p.m. - Announcement of winners and Awards
---
Resources
These are articles that can help you with the case. Some links may require signing into the library's website with your CougarNet ID.
Groysberg, B., & Connolly, K. (2013). Great leaders who make the mix work. Harvard Business Review.
http://ezproxy.lib.uh.edu/login?url=http://search.ebscohost.com/login.aspx?direct=true&db=bth&AN=89714721&site=ehost-live
Groysberg, B., Lee, J., Price, J., & Cheng, J. (2018). The leader's guide to corporate culture. Harvard Business Review, 96(1), 44-52.
http://ezproxy.lib.uh.edu/login?url=http://search.ebscohost.com/login.aspx?direct=true&db=bth&AN=126916074&site=ehost-live
Also here: https://www.egn.com/sites/default/files/files/Articles/HBR/HBR%20-%20The%20Leader's%20guide%20to%20Corporate%20Culture.pdf
Wittenberg-Cox, A. (2017). Deloitte's Radical Attempt to Reframe Diversity. Harvard Business Review, 85-86.
http://ezproxy.lib.uh.edu/login?url=http://search.ebscohost.com/login.aspx?direct=true&db=bth&AN=124641898&site=ehost-live
Dobbin, F., & Kalev, A. (2016). DIVERSITY why diversity programs fail and what works better. Harvard Business Review, 94(7-8), 52-60.
http://ezproxy.lib.uh.edu/login?url=http://search.ebscohost.com/login.aspx?direct=true&db=bth&AN=116330233&site=ehost-live
Thomas, D. A., & Ely, R. J. (1996). Making differences matter. Harvard Business Review, 1-12.
https://s3.amazonaws.com/academia.edu.documents/33149013/MAKING_DIFFERENCES_DIFFERENT.pdf?response-content-disposition=inline%3B%20filename%3DMaking_Differences_Matter_A_New_Paradigm.pdf&X-Amz-Algorithm=AWS4-HMAC-SHA256&X-Amz-Credential=AKIAIWOWYYGZ2Y53UL3A%2F20190928%2Fus-east-1%2Fs3%2Faws4_request&X-Amz-Date=20190928T101318Z&X-Amz-Expires=3600&X-Amz-SignedHeaders=host&X-Amz-Signature=80f64412614623b17977284ddc59768a44380437e4cf58f0c4e8eeb2f6f33cc1
Bourke, J., & Espedido, A. (2019). Why Inclusive Leaders Are Good for Organizations, and How to Become One. Harvard Business Review Digital Articles, 2–5.
https://hbr.org/2019/03/why-inclusive-leaders-are-good-for-organizations-and-how-to-become-one
Bourke & Dillon (2016). The six signature traits of inclusive leadership- Thriving in a diverse new world
https://www2.deloitte.com/us/en/insights/topics/talent/six-signature-traits-of-inclusive-leadership.html