International Institute for Diversity & Cross Cultural Management
Staff
Executive Director - Professor George O. Gamble, Sr.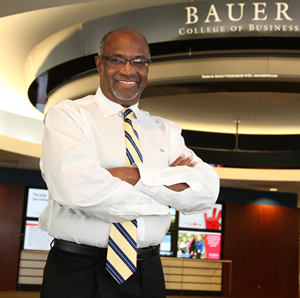 Dr. Gamble has been the Executive Director of the Institute for Diversity and Cross Cultural Management since 1995. His fought leadership in the area of Diversity & Inclusion has been responsible for the Institute remaining relevant.
Ph.D., The Pennsylvania State University, 1980, Accounting. Professor George Gamble's teaching areas are governmental accounting, accounting theory, and managerial accounting. Research interests include financial accounting theory and citation analysis. Prior to joining the faculty at the University of Houston in 1980, Dr. Gamble served as an internal auditor for the Tennessee Valley Authority and also worked for Arthur Andersen & Company and Coopers and Lybrand. His publications have appeared in the Journal of Accounting, Auditing and Finance, The Accounting Historians journal, Journal of Accounting Education and Spectrum, among others.
Contact Us:
Prof. George O. Gamble
Executive Director
713-743-4824
ggamble@bauer.uh.edu
Director & Diversity Strategist - Craig B. Clayton, Sr.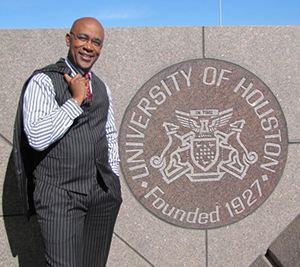 Craig has been one of the global leaders in diversity and inclusion since 1990's. Craig has a seasoned talent for designing and facilitating executive leadership workshops and creating customized corporate cultural assessments by using focus groups, surveys, and employee interviews. He has designed and developed training curricula; facilitated training sessions; mentored diversity councils, committees, and board members; and designed and developed programs and services to support organizations in their efforts to create and sustain long-term change in their corporate culture.
To date, his global outreach has spanned over a dozen countries including Mexico, Brazil, China, Belgium, The Philippines, Indonesia, Singapore and many more. Craig also has over 20 years of diverse business experience, including positions as a CEO, COO, board member, and corporate executive. He has worked with Fortune 500 firms in a variety of capacities, from operations to sales, marketing, training and research.
He has recently developed training and organizational culture change practices around a program called 'Respect Matters'. Workplaces are becoming increasingly more diverse with people from multiple generations, cultures, regions of the world and different perspectives and outlooks as well as women working in roles that were predominantly filled with men. These differences are important for organizational success and different approaches and input. They can also lead to behaviors that are intended to be appropriate yet are perceived as being disrespectful. Creating a baseline of understanding and behavioral guidelines is a requirement to eliminate the inappropriate ways people may act or speak with coworkers, managers and/or employees. Enhancing cultural competency and respect improves performance, productivity and profitability.
Craig B. Clayton, Sr.
Director & Diversity Strategist
281-983-5993
craig@craigclayton.com