Division of Technology
Classroom Support
Bauer Division of Technology provides classroom support and equipment training for the Bauer Supported Classrooms within Melcher Hall and the University Classroom and Business Building during office hours: Monday-Friday 8AM – 5PM.
For assistance or training, call 713-743-4871 or submit a help desk ticket at helpdesk.bauer.uh.edu
Hyflex Classrooms:
Bauer HyFlex classrooms have been configured to support video conferencing, lecture recording, and a variety of screen-sharing options to deliver a high-quality experience for all modes of interaction.
View List of Bauer Supported Classrooms
View List of General Purpose Classrooms
Using Classroom Technology (PDF)
What is HyFlex learning?
HyFlex Learning is an instructional approach that combines face-to-face and online learning. The equipment installed in the HyFlex classrooms allows for the instructor, the students that are physically in the classroom, and the students attending the classes remotely to all engage with each other seamlessly.
What makes a classroom HyFlex?
Cameras
Classrooms have been outfitted with PTZ cameras, Auto-tracker cameras and USB Webcams to provide clear and precise camera shots of the class sessions.
PTZ Camera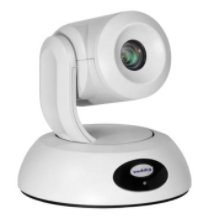 Pan/tilt/zoom (PTZ) cameras have preset scenes programmed into them that can be selected at the touch panel. Alternatively, the user can adjust the camera manually to pan, tilt or zoom to a preferred view.
Auto-tracker Camera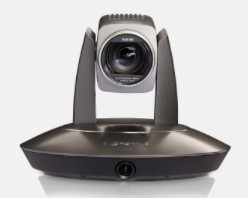 Auto-tracker cameras provide the ability to follow the presenter around the front of the room. In doing so, they zoom in tightly on whiteboards to share that content with remote participants. The tracking feature can be activated or disabled from the control system touch panel. Tracking cams also serve as PTZ cameras when not in tracking mode.
USB Webcam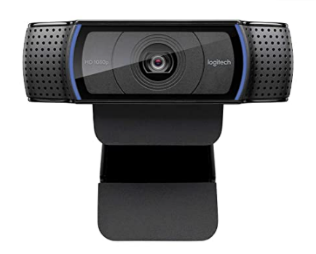 A USB webcam is often located at the lectern to provide a wide shot of the student/audience area. These cameras have only manual movement and no digital controls. They do contain a built-in microphone for use in cases where installed audio systems require service. Depending upon the room, faculty would select this particular view either within the Zoom or Teams camera selector.
Microphones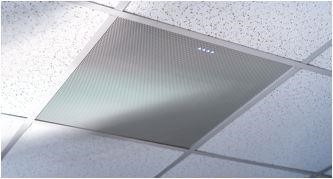 Microphones have been installed throughout the room to get clear audio of everyone in the classroom. While it is still suggested that instructors utilize wearable lavalier microphones in large classrooms or auditoriums, these new ambient microphones will pick up clear audio and feed it directly to Zoom for instances of video conferencing. There are a few types of microphones that have been installed in classrooms; you may see a ceiling tile that is actually a microphone.
Zoom and Teams Ready
HyFlex classrooms are designed so that the camera and microphones feeds can be routed to Zoom and MS Teams, so that remote participants can view the classroom in real-time with clear audio and video. Note: Users should check these settings and test prior to starting a class.
---
Contact Us
Bauer Division of Technology
Melcher Hall Room 102
713-743-4871
Office Hours:
Monday - Friday
8AM - 5PM
Lab Hours:
Melcher Hall 272
Monday - Friday
8AM - 5PM