Leading Innovation in Asia
Bauer MBAs Experience Global Business Through Learning Abroad Singapore Program
Published on June 5, 2023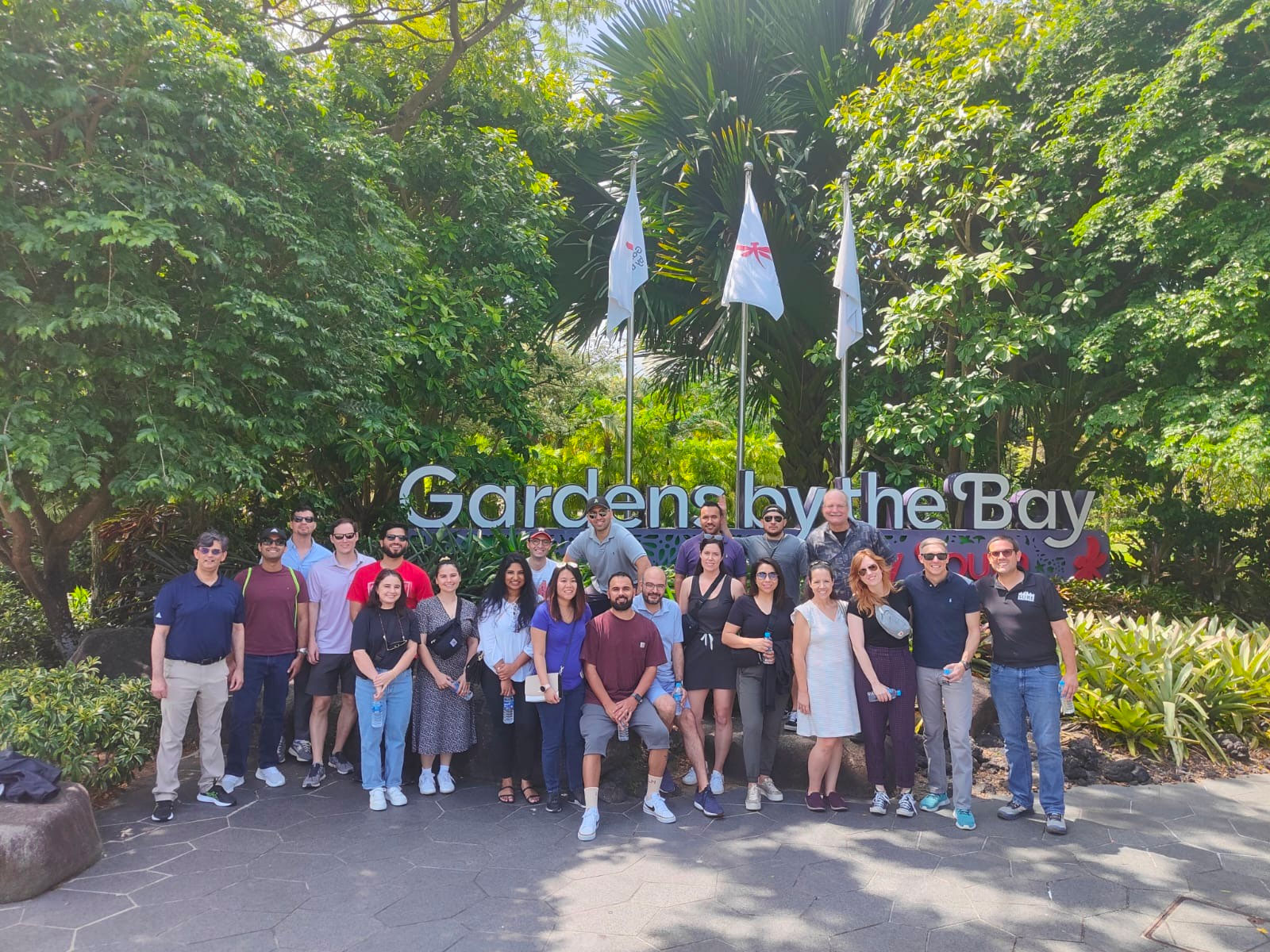 This spring, the C. T. Bauer College of Business gave 20 MBA students the opportunity to spend seven days in Singapore, learning business management in a global environment.
"Study abroad trips are frequently life-changing experiences for the participants, and for many, it is the highlight of their Bauer journey," Management & Leadership Department Chair and JPMorgan Chase Professor of International Business Steve Werner said. "For more than 25 years, the Department of Management & Leadership is proud to have been making these amazing trips available to students to locations such as the Czech Republic, China, Chile, Hong Kong, Germany, Italy, Poland and Singapore."
Through Bauer College's Learning Abroad program, participants got firsthand experience with the Singapore and Southeast Asian business environment by meeting senior executives at GRAB (Southeast Asia's leading Super App), GEODIS and Singapore's first logistics unicorn (a company that reaches a valuation of $1 billion without being listed on the stock market) Ninja Van.
"Asia comprises almost 60 percent of the world's population and close to 40 percent of its GDP, with China, Japan and India among the top five world economies . Singapore leads Asia in innovation and talent and consistently ranked as No. 1 or No. 2 of the world's most competitive economies," Office of Global Initiatives Director and Instructional Assistant Professor Nikhil Celly said. "Study abroad trips to this dynamic region provide an unmatched opportunity for students to learn about worldwide innovation, business and culture firsthand by meeting senior company executives and local government officials and site visits."
Learn more about Bauer's Learning Abroad programs.
What Students are Saying
Edmundo Castillo,
MBA Candidate
"I can say without hesitation that it was an incredible experience that left a lasting impact on me ...
Jorge Calle
(MBA '23)
"The trip to Singapore was fantastic. It allowed us to learn about culture, international business and life in a unique environment ...
Danny Coman
(MBA '23)
"The experience of the Singapore trip was overall fantastic ...
Quan Nguyen
(MBA '23)
"Learning Abroad is the highlight of the MBA program experience ...