Goal Creation or Confusion?
Bauer Assistant Professor Receives Top Award in 2023 American Marketing Association Organizational Frontlines Young Scholar Research Competition
Published on May 15, 2023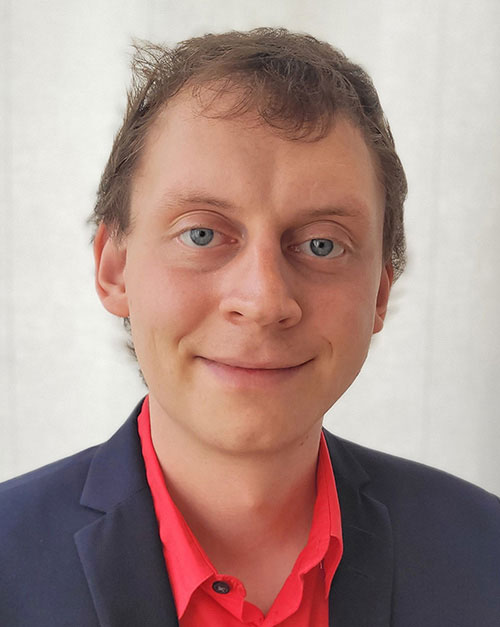 Assistant Marketing Professor Martin Kramer of the C. T. Bauer College of Business was awarded one of the top awards in his field, the 2023 American Marketing Association (AMA) Organizational Frontlines Young Scholar Research Competition.
"Multi-Tasking Incentives in B2B Sales: Fostering Multi-Tasking or Creating Goal Confusion," examines a common incentive program that rewards salespeople for achieving multiple goals.
In the research, Kramer and his co-authors note that digitalization, globalization and other factors have led to an increasingly demanding work environment, especially in business-to-business sales. Salespeople are increasingly operating as boundary-spanning frontline employees, having to decide how to allocate their limited working time to competing tasks such as customer service and retention while also striving to meet their primary responsibility of bringing in new sales.
Nearly 90 percent of U.S. sales organizations offer incentives for multi-tasking, the researchers write. But Kramer's research, conducted in cooperation with a Fortune 500 company, suggests doing so doesn't unconditionally enhance performance.
Instead, core competence matters most, with skilled salespeople frequently excelling in specific performance areas, Kramer said.
"We found that introducing a multi-tasking incentive motivates salespeople to focus on their core competence, while neglecting the other incentivized performance facets," Kramer said. "Therefore, combining multiple key performance indicators in incentive systems may follow an overly simplistic 'the more money, the more effort and the higher the performance' logic that does not accurately reflect salespeople's reaction to incentives that reward achieving multiple goals," Kramer said.
Kramer joined Bauer College in 2022. He received the 2023 IMU Research for Practice Award for his dissertation research, "Supporting Strategic Shifts in the Sales Force with Innovative Incentives - Field Experimental Approaches." The award is given by the Institute for Market-Oriented Management (IMU) at University of Mannheim for a dissertation that addresses marketing issues highly relevant to practitioners. He holds a PhD. in Marketing as well as a Master's degree and Bachelor's degree in Management and Economics from the University of Bochum, Germany.
His expertise centers on the implementation of effective strategies for motivating and leading sales teams. He conducts research on the utilization of both monetary and non-monetary incentives to motivate sales personnel to effectively engage with customers and collaborate in creating value within complex sales contexts. Kramer also investigates the impact of current trends on the evolution of the sales profession and the associated competencies required.