Elevating Entrepreneurship
Bauer College Announces Lakhany Brothers as Entrepreneurship Award Recipients
Published on February 23, 2023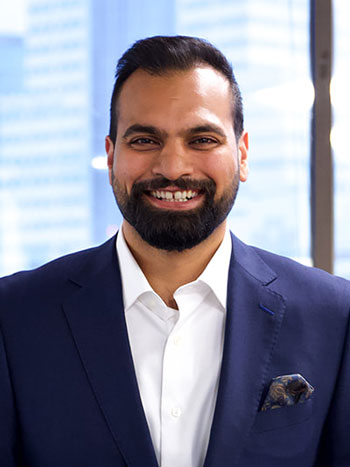 Mohammed Ali Lakhany (BBA '07)
The C. T. Bauer College of Business will recognize CSM Group's Chief Executive Officer Mohammed Ali Lakhany (BBA '07) and Chief Development Officer Emad Lakhany (BBA '12) with the Entrepreneurship Award at the second annual Bauer Gala on Feb. 24.
The gala is the college's signature event to celebrate business excellence with Bauer alumni and leaders from across the City of Houston. During the event, the Bauer College will honor awardees in three categories, including Entrepreneurship, which honors those that elevate entrepreneurism, embodying the same spirit inherent in the fabric of the college, and awards those who demonstrate leadership in creating cutting-edge innovations and find ways to leverage entrepreneurship to transform lives and society.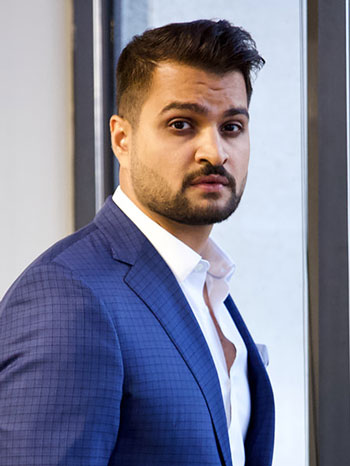 Emad Lakhany (BBA '12)
"Entrepreneurship is an integral part of our DNA here at the Bauer College of Business," Bauer College Dean and Cullen Distinguished Chair Professor Paul A. Pavlou said. "Through the impressive entrepreneurial success of distinguished young alumni like Emad and Ali, we can showcase the value of the Bauer degree."
Mohammed Ali Lakhany (BBA '07) and Emad Lakhany (BBA '12) are accomplished business leaders with over 20 and 15 years of experience in their industry, respectively. Together, they lead CSM Group, a boutique family office that specializes in restaurant franchising, telecommunications, hospitality, and real estate development.
"My education at Bauer College has been instrumental in my success as a business leader and entrepreneur. The rigorous curriculum provided me with a strong foundation in business theory, analytical thinking, and problem-solving skills," Emad said. "I also had the opportunity to gain practical experience working with Ali during my time at Bauer, which helped me develop a broader perspective and a more well-rounded skillset. In fact, I started a business while I was still a student at Bauer, which was an incredibly formative experience."
In addition to their professional responsibilities, both brothers are active in various industry-related boards and organizations. Ali sits on the board of American First National Bank, Excel Linen Company, Verge Mobile LP, COR 3 Capital, and serves on the Popeyes Foundation and IEIT Board of Trustees, and HAMD Institute. Emad is a board member of Excel Linen Company, COR 3 Capital, FESS Holdings, and Popeyes Marketing Board.
"Being recognized by my alma mater with this award is truly an incredible feeling and sharing this honor with my brother Ali makes it even more special. It's not just an acknowledgement of my hard work and dedication, but also a recognition of the guidance and support I received from my family, friends, and professors during my time at Bauer College," Emad added. "Without their prayers and encouragement, I would never have been able to achieve the success I have today."
Both brothers enjoy spending time with their families and mentoring the next generation of business leaders. While they strive to maintain a balance between their professional and personal lives, they also are dedicated to making a positive impact in their community by being actively involved in various charitable organizations to leave a lasting legacy.
"I would like to give this bit of advice to current students. While it's important to focus on academics and career development, don't forget to enjoy being a student and cherish the long-lasting friendships that you make at Bauer. My time at Bauer was made even more special by the close friendships that I formed with my classmates," Emad said. "Without those friendships, I never would have had the opportunity to collaborate and bring our shared vision to life."
He added: "Remember that your education is just the beginning — continue to learn and grow throughout your career. Your time at Bauer is a unique opportunity to explore different areas of interest and find what drives you. Enjoy the journey and make the most of your time at Bauer."
Click here to learn more about the Bauer Gala and all honorees.