Creating Global Connections
Bauer Leadership Team Highlights Unique Partnership Program During Vietnam Trip
Published on May 25, 2023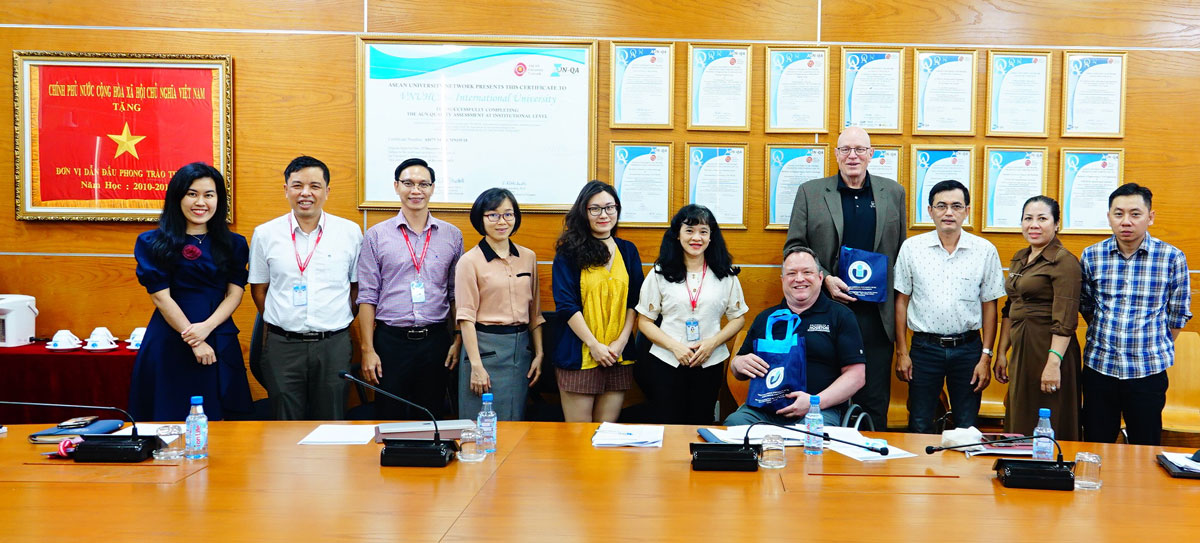 Administrators from the C. T. Bauer College of Business at the University of Houston recently traveled to Ho Chi Minh City, Vietnam, to visit with prospective students interested in a partnership program between Bauer College and International University – Vietnam National University.
During the visit this spring, Associate Dean for Undergraduate Business Programs Frank Kelley and Director of Pre-Business and Special Programs Brent Spraggins worked to recruit interested Vietnamese students in the 2 + 2 program, where students take their first two years of their undergraduate studies at IU-VNU and their last two years at UH to earn a Bachelor of Business Administration degree.
"As a result of Houston's cultural and economic ties with Vietnam, UH faculty and administrative relationships with IU-VNU developed in the early 2000s, leading to Bauer's current partnership with IU-VNU to develop future business leaders in Vietnam," Kelley said. "In the past 10 years, over 130 students have graduated from the partner program, with many continuing as Bauer to complete a graduate degree. Fifty-seven percent have graduated with Latin Honors, and 10 with a perfect 4.0 grade point average."
To round out the trip, they met with representatives from University of Economics, then traveled to Hanoi where they joined Dean Paul A. Pavlou to meet with groups at the University of Economics and Business, the National Academy of Public Administration, and Asia's newest university, VinUniversity, which has a focus on entrepreneurship.
"Vietnam is an economically dynamic country with an interest in U.S. education," Kelley added. "By bringing students from IU-VNU to earn their bachelor's degree here for two years, and by building new partnerships with other universities in Vietnam, we are able to foster that growth and need."