Bauer Full-Time MBA Jumps 23 Spots in Poets&Quants Ranking
Rapid Improvement in Rankings Credited to Leading-Edge Initiatives and Personalized Curriculum
Published on January 12, 2023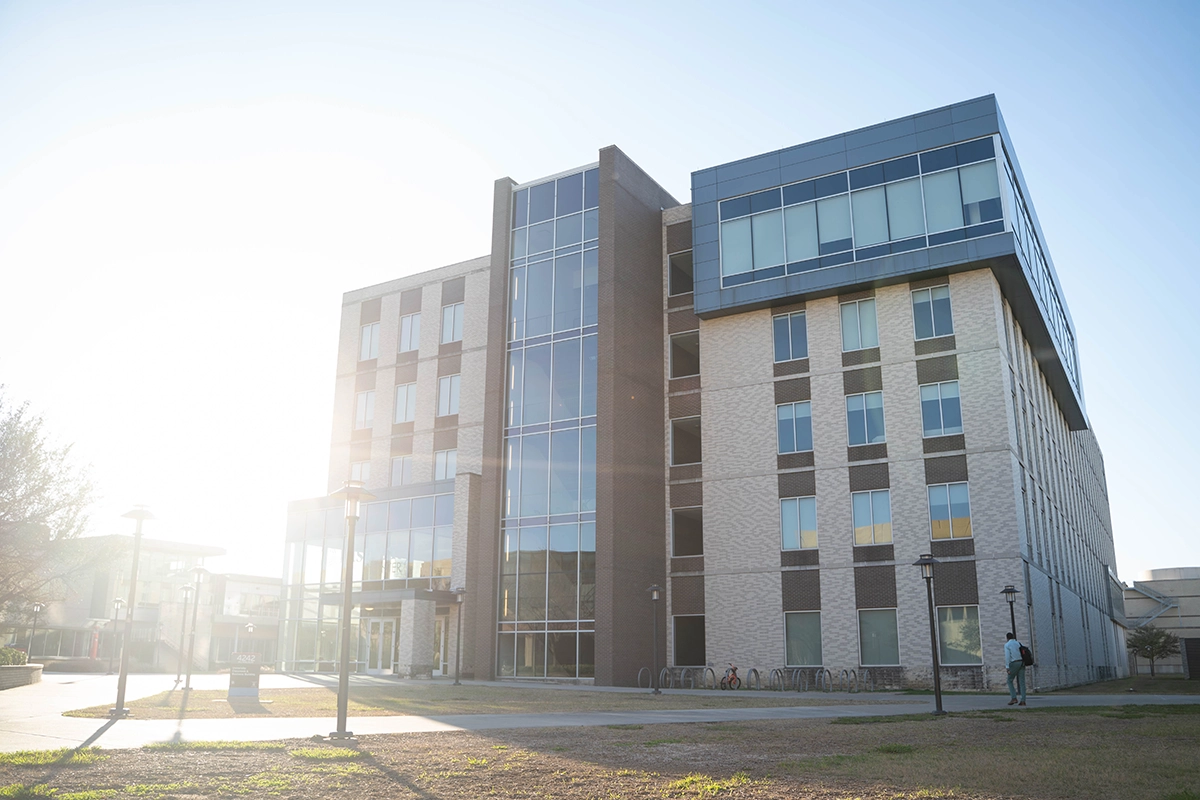 The Full-Time MBA degree program at the C. T. Bauer College of Business leads all business schools by jumping 23 places in the 2022-2023 Poets&Quants ranking.  
The Bauer College program's leap of 23 spots in the latest Poets&Quants (P&Q) ranking earned it the "Most Improved" distinction from P&Q. The P&Q ranking combines the five most influential rankings (U.S. News, Financial Times, Bloomberg Businessweek, The Economist, and Forbes) using weights based on soundness of each publication's methodology.
Specifically, the Bauer College was ranked #73 overall and #37 among public business schools in the latest ranking. Perhaps, more notably, the rapid improvement in the rankings demonstrates the Bauer College commitment to reinvigorating its MBA programs, said Bauer College Dean and Cullen Distinguished Chair Professor Paul A. Pavlou.
"Initiatives offering a leading-edge, truly personalized curriculum, increased networking, and industry-relevant experiential learning opportunities, notably the capstone 'pinnacle project' have led to a demonstrably more robust MBA program that is already yielding tangible results for motivated business leaders," Pavlou added.
"It is gratifying to see enhancements to the program translating so quickly into benefits for our MBA students," Pavlou said. "Our MBA program has always offered tremendous value by being extremely attractively priced, and we are now showing vast improvement in key areas, such as career placement and salary lift for our graduates."
Recent graduates of the program reported, on average, a 35 percent salary increase upon completing the MBA program. Notably, 97 percent of the most recent class were employed six months following graduation. (The average salary lift for Full-Time MBA graduates from the Bauer College during the last five years is 41 percent).
In recent years, the Bauer College MBA has offered increasing numbers of specialized areas of study, such as analytics, digital marketing, entrepreneurship, healthcare, and supply chain.
"Students are encouraged to take full advantage of the depth and breadth of our resources to take them from where they are now, to where they want to be," said Full-Time MBA Faculty Director Olivia Miljanic. "We work with them closely, meet with them regularly, listen to their concerns and continuously look for ways to elevate their experience."
Associate Dean of Graduate and Professional Programs and Associate Professor of Decision & Information Sciences Leiser Silva noted that world-class faculty and highly effective student services and placement teams have also been key contributors to the remarkable improvements noted in the rankings.
Interestingly, the Pinnacle Project, offered for the first time this year, provides students with the opportunity to develop and demonstrate the cross-functional, multi-disciplinary skills they have acquired through the program in a dynamic, competitive real-world application that takes place at the conclusion of the program.
"We believe strongly that by doing this type of activity the students are going to enrich their resume in terms of professional experience and competition," Silva said.
Miljanic, a Professor in the Department of Management & Leadership and also the Director of Global Studies, said ongoing communication with industry leaders is also relevant and important, enabling the program to pivot in response to changing business needs.
"We have a continuous feedback loop with our industry partners, always looking to respond swiftly to changes in the economy and society and to be ahead of the curve," Miljanic said. "We understand the need to pay tremendous attention to each facet of the MBA experience, and we are not stopping here."
The Executive Mentorship Program, which teams MBA students with Bauer College Board of Directors Members, based on professional interests, has also created new and important avenues for networking and learning.
Only seven schools in this year's MBA ranking improved their standing by 10 or more places, according to P&Q, and Bauer College led all business schools with the 23-place improvement.