The Different Aspects of Homebuyers' Searches
Bauer Research Compares Homebuyers' Online Search with Housing Pricing
Published on March 23, 2022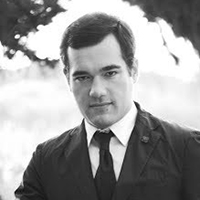 It may be obvious that search engines have revolutionized the way consumers choose what to buy, but researchers are still trying to understand underlying factors that impact the way consumers search for those items.
Nowhere is that impact more important than in the housing market, and recent research from the C. T. Bauer College of Business reveals intriguing information about homebuyers' search behavior, as well as its impact on housing pricing.
Assistant Professor of Finance Antonio Gargano and two co-authors (Assistant Professors Marco Giacoletti and Elvis Jarnecic) used data from an Australian property website to discern how the search behavior of prospective homebuyers responds to price changes in their zip code. The researchers also track what other experiences influence online search behavior, and measure the effect of that behavior on sales prices and housing inventory.
The research, "Local Experiences, Search and Spillovers in the Housing Market," has been accepted for publication in the Journal of Finance.
"We find that buyers experiencing higher price growth search more broadly across locations and in terms of house characteristics, and have shorter search durations, which results in faster matches with listings," Gargano said. "The expansion of search breadth and the decrease in search duration generate spillover effects leading to higher prices and lower inventories in other neighborhoods of the same metropolitan area."
"The different aspects of buyers' searches — the choice of the set of listings considered, the effort allocated to browsing individual listings, and the length of the search process—are rarely observed," Gargano said.
"Our findings may also apply to other search markets, potentially explaining differences in search behavior, and the related effects on prices, more broadly in the economy."
Gargano conducts research in the areas of Household Finance, FinTech, and Financial Econometrics. He has established academic collaborations with Gimme5 (an Italian FinTech Company), realestate.com.au (the largest real estate listing website in Australia), and S3 Partners (a FinTech and data company in New York).
Gargano was previously an Associate Professor of Finance at the University of Melbourne. His research has been published widely in highly respected academic journals, including the Journal of Finance, Review of Financial Studies, Management Science, and the Journal of Econometrics, and featured by several major news outlets (Reuters, CNBC, and Business Insider and others). Gargano has received several prestigious awards, including the Michael J. Brennan Award for best paper in the Review of Financial Studies in 2018; and the PanAgora Asset Management Crowell Prize in 2016. He has received research grants from INQUIRE Europe, the Fondecyt Foundation, and the Lusk Center, among others.
Gargano received his Ph.D. in Finance from Bocconi University, a master's degree from the University of Pisa and a B.A. in philosophy from the University of Naples Federico II. He also worked as a junior portfolio manager at an asset management company in Italy.