Renowned Marketing Professor Retires After Storied Five-Decade Career
Marvin Hurley Professor of Marketing Betsy Gelb Retiring After 50 Years
Published on January 10, 2022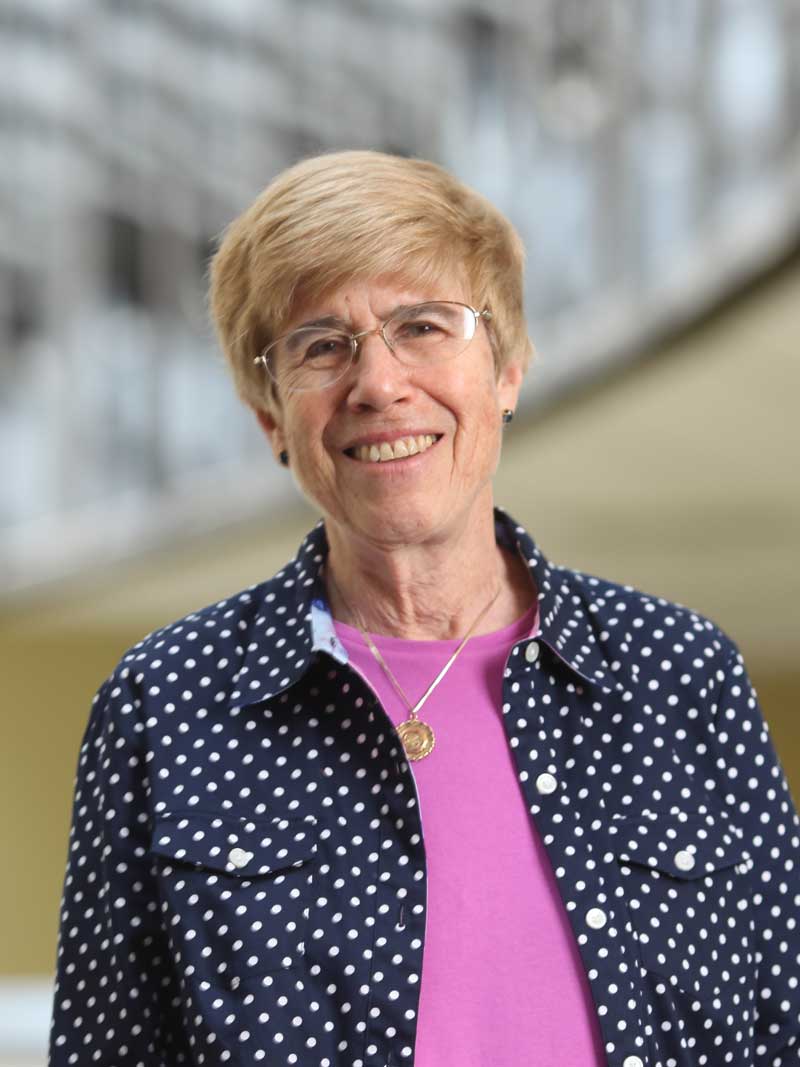 A renowned C. T. Bauer College of Business faculty member, Betsy Gelb, the Marvin Hurley Professor of Marketing & Entrepreneurship, is retiring after 50 years.
Gelb, who has also been a Bauer Faculty Fellow and the Larry J. Sachnowitz Professor of Marketing, began her longtime engagement with the Bauer College as an exceptional doctoral student in 1971. She leaves as a scholar at the top of her profession, producing important research for top publications, up to the end of her tenure. She is also a much-loved and revered faculty member who made a difference in the lives of thousands of professionals.
"It is an understatement to say that we will miss her," said Ed Blair, Chair of the Department of Marketing & Entrepreneurship. "She has not just been an amazingly productive colleague, but also a friend."
Gelb's commitment to the field of marketing has not waned over the course of five decades. Despite leaps forward in technology and other significant changes, marketing itself has remained fundamentally the same, she said.
"Marketing has, of course, gone online to a tremendous extent over the past 50 years because buyers have gone online to find goods and services and to buy them," she said. "That's true of businesses, as well as consumers. What has not changed is the need to discern what customers want, then provide it."
The business college in which she's worked for a half century is now better known for its accomplishments than when she first joined the faculty, but has always been an extraordinary place, she said.
"We are doing what we have been doing for decades. Making a difference in the professional lives of our students. Now, however, the community, and also national rating bodies, have noticed that we're doing that exceptionally well."
Gelb's career has been marked by firsts. She was the first student to graduate from the Bauer College's first doctoral program, but, as she notes wryly, that was only because her name came earlier in the alphabet than other graduates.
However, Gelb also earned the first fellowship ever awarded to a woman by the AACSB, the national accrediting organization for colleges of business, which awards only two annually. She was the first female member of the Association for Consumer Research to be promoted to the rank of full professor. And she served as Director of what is possibly the nation's first healthcare marketing institute.
Gelb also spent three years as assistant dean, seven years as director of doctoral programs, and five years as the faculty director for the MS Marketing degree program. Gelb taught undergraduates, master's level classes and doctoral seminars, including a college-wide seminar on how to write academic journal articles that get published. She created and taught for many years a course called, "Books an MBA Should Read."
"At least annually, someone who took that course is kind enough to send me an appreciative email," she said. "It got them reading other books that have truly helped them enhance their career progress."
Gelb has published 124 refereed journal articles throughout her career, in esteemed publications including the Harvard Business Review, Sloan Management Review (MIT), California Management Review, the Journal of Marketing, Journal of Marketing Research, Journal of Consumer Research, and numerous others. Her research has focused on consumer behavior, advertising, personal selling, and the intersection of marketing and the law. For the past 10 years, she has served as an expert in legal cases involving intellectual property disputes, a role which she plans to continue.
Retirement has enabled her to move to Seattle, where two of her three children (the oldest is a UH alum) and three of five adult grandchildren live.
While she initially had targeted journalism as a career, Gelb's pivot to academia many years ago was life changing in the best possible way, she said.
"If anyone reading what I say is considering a career teaching and conducting research as a faculty member in a college of business, I would say: Do it! Decades after you start, if your experience parallels mine, you'll encounter people who say 'I took your class in [whatever date], and I really learned a lot.' That's a truly good feeling."
Read more about Gelb here, or tune in to a recent Bauer College Working Wisdom podcast interview.