Inaugural Bauer Gala Slated for March 3 to Recognize Notable Leaders
Prestigious Event to Celebrate Business Excellence in the Houston Community
Published on March 1, 2022
On March 3, 2022, the C. T. Bauer College of Business at the University of Houston will host its inaugural Bauer Gala at the Grand Ballroom of the Hilton Americas.
The event, emceed by University of Houston alumnus and Houston sports announcing legend Bill Worrell (BS '69), will gather leaders of the Houston business community and the Bauer College for a night to celebrate business excellence.
During the evening, guests will hear from keynote speaker City of Houston Mayor Sylvester Turner (BS '77).
Guests will also have the opportunity to be serenaded by the UH Mariachi Pumas and to bid on an original oil-on-canvas piece to be auctioned during the event.
Three honorees will be recognized during the Bauer Gala in three distinct categories: Lifetime Achievement Award, Entrepreneurship Award, and Community Impact Award, highlighting dedication to the C. T. Bauer College of Business as well as the Houston community.
"Each of these recipients have exemplified what it is to be an outstanding leader of the Houston business community," Bauer College Dean and Cullen Distinguished Chair Professor Paul A. Pavlou said. "Here at Bauer, The Future Is Our Business, and these awardees are great examples of that message."
The recipients include: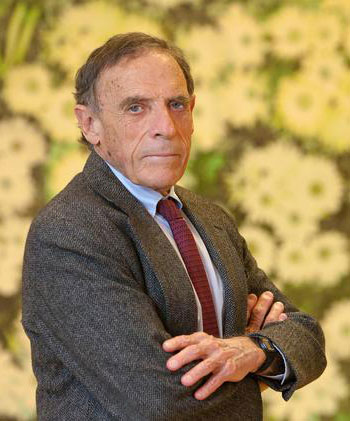 Lifetime Achievement Award
Marvy A. Finger, President, CEO, Chairman of the Board, The Finger Companies
Marvy Finger, a native Houstonian, graduated from San Jacinto High School before earning a degree in Civil Engineering in 1957 with a Minor in Business Administration from The University of Texas at Austin.
For over 63 years, Finger has been acquiring land and supervising the planning, financing, construction and management of more than 28,000 units of multi-family properties in metropolitan areas across the United States. In December 2021, he sold a portion of his portfolio to a venture led by Greystar Real Estate Partners and continues to own and manage his newer properties in Houston along with apartments in Denver, Chicago, and Los Angeles as well as Colony Oaks – the first large-scale complex he built in 1960.
Marvy Finger received a Lifetime Achievement Landmark Award in Real Estate by Houston Business Journal in 2015 and was the first-ever recipient of the Realty News Report Lifetime Achievement Award in 2022. He has served on the Boards of Texas Heart Institute, Houston Symphony, Big Brothers Big Sisters of Texas as well as the Downtown Houston Retail Task Force and currently sits on the Board of Houston Methodist Hospital.
Through the Marvy Finger Family Foundation, his extensive philanthropy endeavors have touched civic, medical and educational institutions across Houston, including the Marvy Finger Family Foundation Scholarship.
---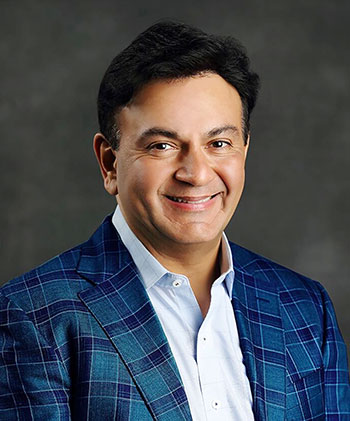 Entrepreneurship Award
Mohammed Ali Dhanani (BBA '90), Owner, CEO, President, HAZA Group
Mohammed Ali Dhanani, Director of Dhanani Group Inc. and Owner/ President / CEO of the HAZA Group has used his education, expertise and innovative spirit to reach the pinnacle of business as an entrepreneur. He embarked on his mission to make a mark in the business community when he received his BBA from the C. T. Bauer College of Business at the University of Houston.
After graduating, he devoted his time to help expand the family business of oil & gas distribution and real estate. With his ability to identify and capitalize on new market opportunities, the family business flourished and became a behemoth, growing into one of the largest oil & gas distribution networks for Shell and Exxon. Ali utilized his passion for innovation and entrepreneurship to boldly shape the future of the food and beverage industry by beginning HAZA Foods --- Wendy's Franchise & HAZA Bell --- Taco Bell Franchise.
Currently HAZA Group manages over 520+ Wendy's and Taco Bell restaurants in eight different markets. Along with restaurants, Ali is an active partner in a real estate development company consisting of over 400 properties. He was also a trustee of Wendy's Advertising Program Board which manages the advertising fund for all United States Wendy's restaurants.
Ali Dhanani is not only a successful businessman but also an exceptional family man. He has been married to Habiba Dhanani for 29 years and is a devoted father to three beautiful children – Zainab, Adil and Ammar. He is an active philanthropist and is passionate about making a positive impact on the lives of others. He is on the Board of UNICEF, Developments in Literacy US, and also an active member of Operation Smile, Know Autism and Interfaith Ministries of Houston.
---

Community Impact Award
H-E-B Grocery Company LP
H-E-B operates more than 400 stores in Texas and Mexico. For more than 115 years, H-E-B has been known for its innovation, community service, fresh food, quality products, convenient services, and a commitment to environmental responsibility.
Based in San Antonio, H-E-B employs over 135,000 Partners in Texas and Mexico as well as serves millions of customers in more than 300 communities. H-E-B, with annual sales of $34 Billion, is proud to help the community.
From supporting public education to funding key nonprofits in Texas who do the essential work of making our communities thrive, the saying is true, No Store Does More than my H-E-B.