Bauer Undergraduates Recognized on Poets&Quants List
Seniors Recognized for Character, Leadership and Academic Record
Published on April 14, 2022
Two undergraduate students from the C. T. Bauer College of Business at the University of Houston were included in the Poets&Quants 100 Best & Brightest Business Majors of 2022.
Finance and accounting senior Keerti Rao and management senior Brianna Robertson were included on the list, which recognizes accomplished seniors in academic excellence, leadership, character and potential.
"Keerti and Brianna are future business leaders who represent the best in values and brightest in academics with significant experience in the workplace before graduating and bring with them a global mindset that makes Bauer College proud of them and many other students like them," Undergraduate Business Programs Associate Dean Frank Kelley said.
---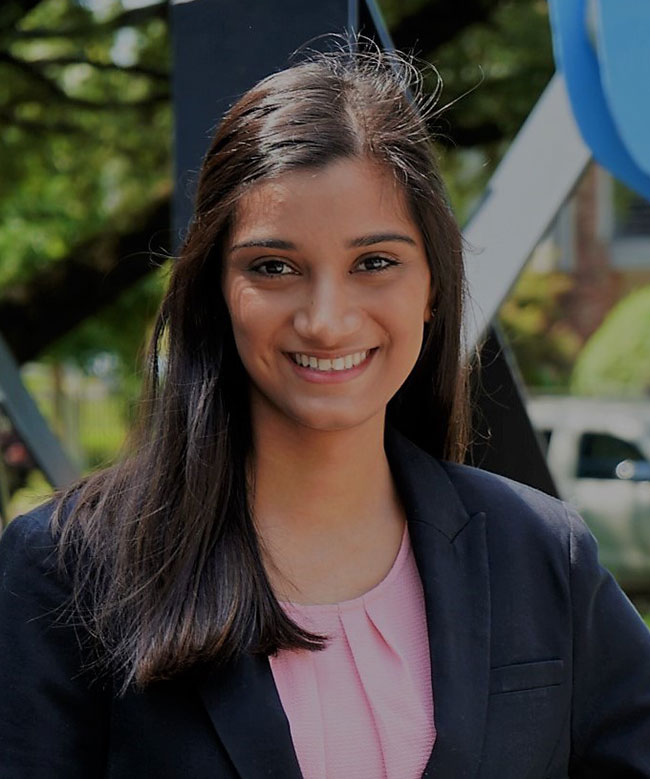 Finance and accounting senior
Keerti Rao is a senior at the University of Houston majoring in accounting and finance with a commercial banking specialty track. She chose these majors because she liked how well they complemented each other and how one could create an entire story through the financial analysis of a company.
She grew up in Sugar Land, Texas and decided to attend the University of Houston Honors College due to its advanced core curriculum, experiential learning opportunities, and integrated support system for students. While in Bauer, she has been involved in Finance Association, the Bauer Honors Student Advisory Board, and the Honors College Ambassadors. She took part in the Ted Bauer Leadership Certificate Program and the Bauer Honors Leadership Development Program. She was also selected as the first-ever Financial Executives International/Ted Bauer Undergraduate Business School Scholar.
Outside of school, she enjoys riding motorcycles, scrapbooking, and traveling. She spent last fall studying abroad in Rome, Italy—while experiencing Roman and Italian culture, she also learned about how financial markets differ in Europe from those in the U.S. Last summer, she interned in Bank of America's Credit and Wholesale division, confirming her interest in financial analysis and corporate banking.
After graduating, she will be joining Citi Corporate Banking in their San Francisco office.
---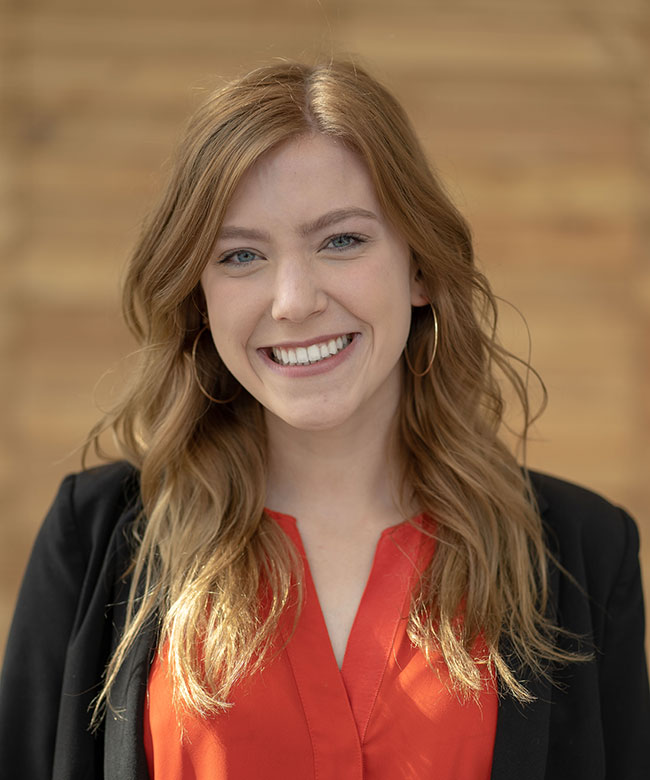 Management senior
Brianna is a senior at the University of Houston studying Business Management with a HR focus and minoring in Leadership Studies and Global Engagement & Research through the Honors College.
She attended Clear Lake High School here in Houston and came to the University of Houston as a Bauer Excellence Scholar and Houston Rodeo Scholar in 2018. Because she knew that UH offered a variety of rewarding experiences, she chose to become involved on campus through the Bonner Leaders Program, Honors Advocates, Bauer Honors Leadership Development Program, and Bauer Honors Student Advisory Board. Additionally, in Spring 2020, she studied abroad in Dublin, Ireland to expand upon her education in global engagement and international HR.
Her diverse academic endeavors, extracurricular involvement, and service-learning experience at UH revealed an interest in designing great experiences and environments for others and a drive for social change. She spent the last year interning at Logitech under various Talent Acquisition and Learning & Development roles, which reaffirmed this passion and interest in a career in People & Culture. Upon graduation, she will continue working at Logitech full-time as a Talent and Development Specialist.
In her free time, she enjoys rock climbing, gardening, and Marie Kondo-ing her life. Brianna believes the University of Houston and Bauer provided her with the perfect environment to learn and grow and that she could not have chosen a better university.