Bauer Information Systems Top 3 in the World in Research
Association of Information Systems Ranks Bauer Faculty as Third Most Productive
Published on February 11, 2022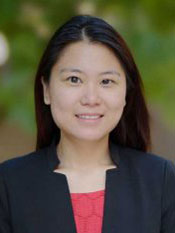 Nina Huang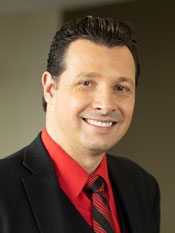 Paul A. Pavlou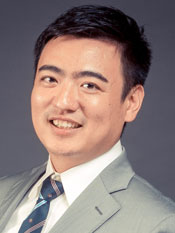 Yili (Kevin) Hong
The Information Systems (IS) faculty at the C. T. Bauer College of Business is now ranked as the third most productive group in the world in top publications, according to the Association of Information Systems (AIS).
The preeminent annual ranking category from AIS is based on the number of research publications faculty contribute to the top two academic journals for the field, Management Information Systems Quarterly (MISQ) and Information Systems Research (ISR).
This is the first time Bauer College has ranked in the top three in this category, with researchers contributing eight articles to MISQ and ISR in 2021. Bauer College ranked 14th in the world in 2020.
Notably, three Bauer College faculty posted impressive rankings as individual scholars contributing to the top journals: Bauer Fellow and Associate Professor Nina Huang ranks 3rd in the world, Dean and Cullen Distinguished Chair Professor Paul A. Pavlou ranks 7th, and Yili (Kevin) Hong, the C. T. Bauer Professor of Artificial Intelligence & Digital Society and Director of the Bauer College Ph.D. Programs, ranks 14th.
"It is most impressive to be among the Top 3 schools in the world for the first time ever!" Pavlou said. "In addition to our longtime outstanding faculty at the Bauer College, we continue to hire leading edge experts in their fields, such as in Information Systems, who are making major contributions to business. This is an important and very tangible ranking that demonstrates the quality of our contributions."
Norman Johnson, Chair of the Decision and Information Sciences Department (DISC) and Professor of Business Analytics at Bauer College, said the exceptional research records of Dean Pavlou and professors Huang and Hong, "have not only made our ranking what it is today, but they have inspired the growth of our research culture."
"Following up on the department's 14th place ranking last year, it is remarkable to be ranked 3rd this year. This is another unprecedented achievement that indicates our commitment to research excellence. Because research pushes the boundary of knowledge, this achievement is a strong indicator that we are leading in that effort."
Remarkably, Bauer College maintains its third place for research productivity even in an AIS ranking that adds two other top tier journals, the Journal of Management Information Systems (JMSQ) and the Journal of the Association of Information Systems (JAIS), to MISQ and ISR. The three Bauer faculty (Huang, Pavlou, Hong) all rank 5th in the world in this category.
"Considering the additional two journals increases the competitive set, and yet our ranking remains very impressive further validates how outstanding our productivity is," Johnson said.