Bauer College Recognizes Faculty During Awards Celebration
Bauer Faculty Honored for Contributions in Teaching, Research and Service
Published on May 6, 2022
The C. T. Bauer College of Business recently recognized faculty members for their contributions in teaching, research and service. College leadership honored awards recipients during a celebration on April 29.
"Bauer College faculty are leaders at every level — within the Bauer College and the University of Houston community, as well as in their respective disciplines and as world-renowned academia and industry experts," Dean Paul A. Pavlou said. "As our faculty are renowned world-class leaders in research and education, these awards signify their significant contributions in research, teaching, and service."
"Bauer College has an excellent faculty that is dedicated to teaching, research and service. Our faculty has a positive impact on the lives of our students and in the world of knowledge," Senior Associate Dean of Faculty Affairs and Cullen Distinguished Chair and Professor of Finance Praveen Kumar said.
---
Bauer Faculty Awards:
---
LeRoy and Lucille Melcher Faculty Excellence Awards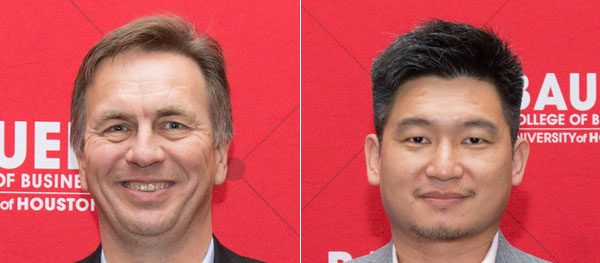 Research:
Derek Avery, C. T. Bauer Chair of Inclusive Leadership, Department of Management & Leadership
Bin Li, Assistant Professor, Department of Accountancy & Taxation
Kris Jacobs, C. T. Bauer Professor of Finance, Department of Finance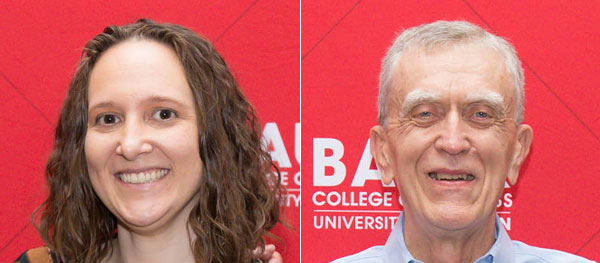 Teaching:
Melanie Rudd, Associate Professor, Department of Marketing & Entrepreneurship
Dale Rude, Associate Professor, Department of Management & Leadership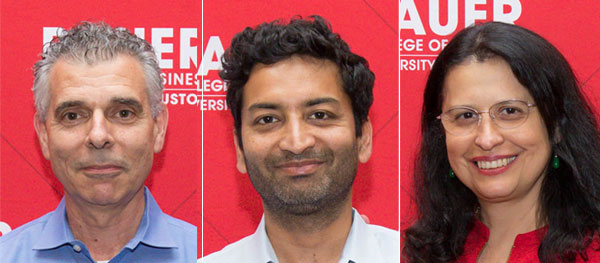 Service:
Tom George, Bauer Professor of Finance, Department of Finance
Seshadri Tirunillai, Michael J. Cemo Associate Professor of Marketing, Department of Marketing & Entrepreneurship
Dusya Vera, Professor, Department of Management & Leadership
---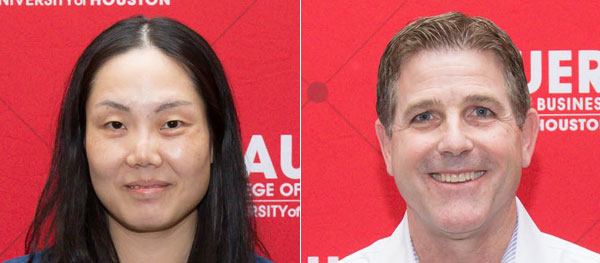 Wayne and Kathryn Payne Excellence Awards
Jinghui (Jove) Hou, Visiting Assistant Professor, Department of Decision & Information Sciences
Kelly McCormick, Professor of Practice, Department of Marketing & Entrepreneurship
Stephen Wilbur, Lecturer, Department of Marketing & Entrepreneurship
---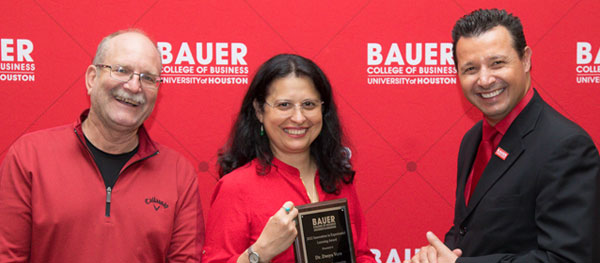 Innovation in Experiential Learning Awards
Graduate Course: Dusya Vera, Professor, Department of Management & Leadership
Undergraduate Course: Steve Koch, Senior Professor of Practice, Department of Marketing & Entrepreneurship
---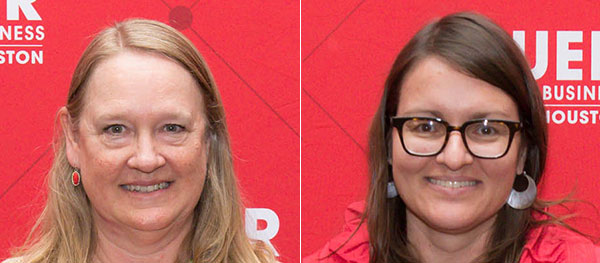 Innovation in Instructional Technology Awards
Carolyn Miles, Senior Professor of Practice, Department of Accountancy & Taxation
Olivia Miljanic, Director of Global Studies/Director, Full-time MBA and Instructional Assistant Professor, Department of Management & Leadership
---
Executive MBA GREAT Excellence Award
Alan Witt, Professor, Department of Management & Leadership
---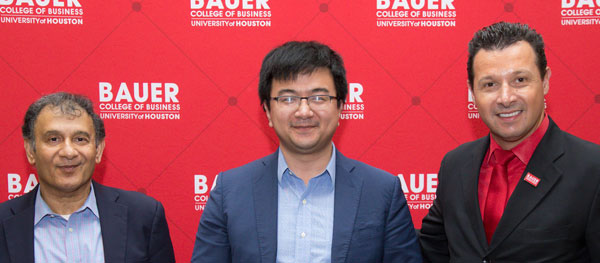 Ostrofsky Award
Keran Zhao, Assistant Professor, Department of Decision & Information Sciences
---
Behavioral Research Assistance Grant Awardees
Department of Decision & Information Sciences:
Jinghui (Jove) Hou, Visiting Assistant Professor
Lianlian (Dorothy) Jiang, Assistant Professor
Meng Li, Bauer Fellow and Associate Professor
Xiao Ma, Faculty Director of MS in Business Analytics and Associate Professor
Department of Finance:
Antonio Gargano, Assistant Professor
Department of Management & Leadership:
Leanne Atwater, C. T. Bauer Professor of Leadership & Management
Sana (Shih-chi) Chiu, Assistant Professor
David Sullivan, Assistant Professor
Department of Marketing & Entrepreneurship:
Ye Hu, Conn Fellow Associate Professor
Melanie Rudd, Associate Professor, Department of Marketing & Entrepreneurship
---
University of Houston Faculty Awards - 2022 Teaching Excellence Award
Marina Sebastijanovic, Professional MBA Program Director and Instructional Assistant Professor, Department of Management & Leadership