Bauer Lecturer Establishes Endowed Scholarship for Wolff Center Students
Published on September 19, 2022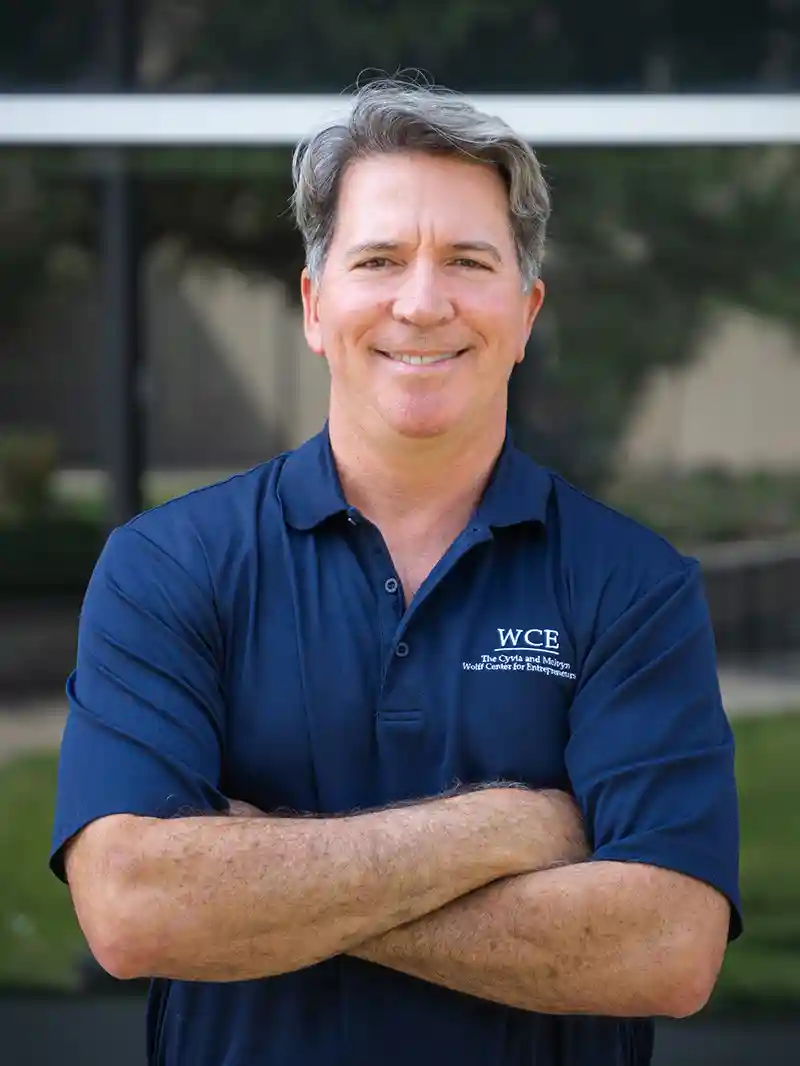 For more than 14 years, as a lecturer for the Cyvia and Melvyn Wolff Center for Entrepreneurship at the C. T. Bauer College of Business, Keith Rassin has brought his entrepreneurial expertise into the classroom.
This year, he's sharing not only his time, but also his financial support, with students.
Rassin has created Rassin Family Endowed Scholarship, which provides funds to eligible Wolff Center students. Rassin, who says he plans to eventually grow the scholarship to provide recipients a full ride, saw the need to help the students that inspire him.
"I've been lucky enough to be successful in my career and ventures, and giving back by teaching these classes feels good, but financially, I'm able to help, so why not?" Rassin said. "I can see firsthand how fantastic it is when we give to these students."
Rassin joined the Wolff Center faculty in 2008 and has taught a range of entrepreneurship courses at both the undergraduate and graduate levels. He is co-founder of eConserve LLC, a Houston based water conservation company with a national footprint. He was previously a partner and Chief Operating Officer at iPath Solutions, which he sold to Perficient. He has also served as a consulting executive in the health care practices at Ernst & Young and Accenture.
"My early experience at UH was invigorating. The students motivated me, and their excitement was contagious," he said. "Being in class with them, and in Wolff with experiential projects, that got me excited. This has led me to look at other projects, and they give me energy that I wouldn't have without them."
A serial entrepreneur himself, with a track record of establishing, developing and selling companies, Rassin said he wants his new scholarship to give students the financial security to focus on schoolwork and potentially launching businesses while in college.
"I've seen how entrepreneurship can change your life, and I want to contribute to that with our students," he said.