U.S. News & World Report Ranks Bauer Professional MBA Among the Best
Bauer Professional MBA Ties for 29th Among Public Business Schools on 2022 List
Published on March 30, 2021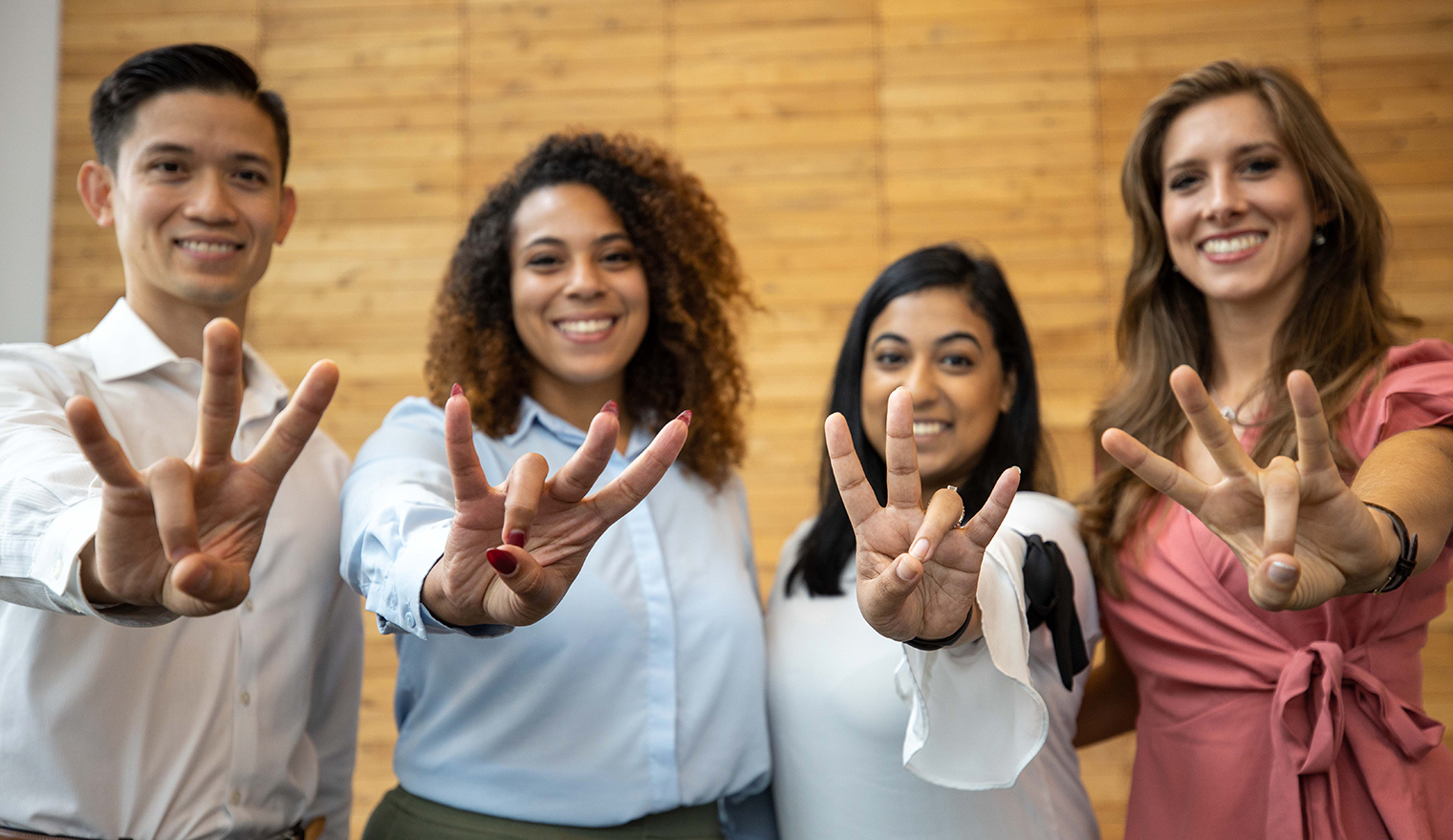 The C. T. Bauer College of Business Professional MBA, an advanced degree program that allows working professionals to earn an MBA, surged 20 spots on the U.S. News & World Report 2022 ranking of Best Part-time MBA programs, securing a place among the Top 30 public business schools in the nation. The Professional MBA is the largest MBA program offered by the Bauer College.
The Bauer Professional MBA ties for 29th among public business schools and 46th overall compared to last year's overall rank of 66th, a tremendous improvement that confirms what many Houston area businesses have known for years – Bauer's MBA offers leading edge, industry-relevant curriculum and excellent networking opportunities for those seeking to advance their careers, all at an incredible value.
"We knew we were going in the right direction with adjustments made to the MBA program, but to see such a leap in the rankings is really gratifying, and a good signal to us," said Associate Dean of Graduate & Professional Programs Leiser Silva.
"Being in the City of Houston, we get MBA students who are working for corporations in executive positions who choose us, the preferred Professional MBA (PMBA)," he added. "The high quality of students in the classroom creates an enriched MBA environment where students can learn from each other and also network, both of which are fundamental values embedded in the Bauer MBA program."
Applications to Bauer MBA programs have risen approximately 80 percent in the last year, and the program is drawing increasingly experienced executives, enabling selective entrance criteria that bodes well for its continued growth and improvement in the caliber of incoming MBA students.
Enhanced curricula, experiential learning opportunities, and student services for Bauer's MBA programs have also been key factors in helping to boost the profile of the Professional MBA program, Silva said.
Bauer College Dean and Cullen Distinguished Chair Professor Paul A. Pavlou made "Reimagining the MBA" at the Bauer College a priority immediately after arriving in Houston in 2019.
The Professional MBA program now features a strong experiential learning component and cutting-edge curricula that have been designed with significant input from Houston area business leaders.
"New technologies are radically transforming business, requiring a new generation of leadership who can work across disciplines to meet challenges and in some cases, reinvent industries that are evolving as we speak," Pavlou said. "We are offering an increasingly leading-edge MBA curriculum with multiple specialized offerings, such as analytics, digital marketing, entrepreneurship, healthcare, and supply chain, in a variety of instructional formats, to accommodate our busy executives. The surge in the ranking confirms our efforts are paying off, and we are proud to be providing world-class education to Houston, Texas, and the world."
The Bauer College Full-Time MBA program was ranked 52nd among public business schools and 97th overall by U.S. News & World Report. Investments in the Bauer MBA programs are ongoing as part of the "Reimaging the MBA" initiative, and many exciting developments will further improve the quality and practical relevance of the Professional and Full-Time MBA programs.
"We're very happy with the value of our MBA programs. A world-class education need not cost a fortune," Silva said, stressing the strong return on investment the Bauer MBA programs deliver.