Reimagining the MBA Experience
New Report Offers Insight on Improving Bauer's MBA Experience
Published on June 10, 2021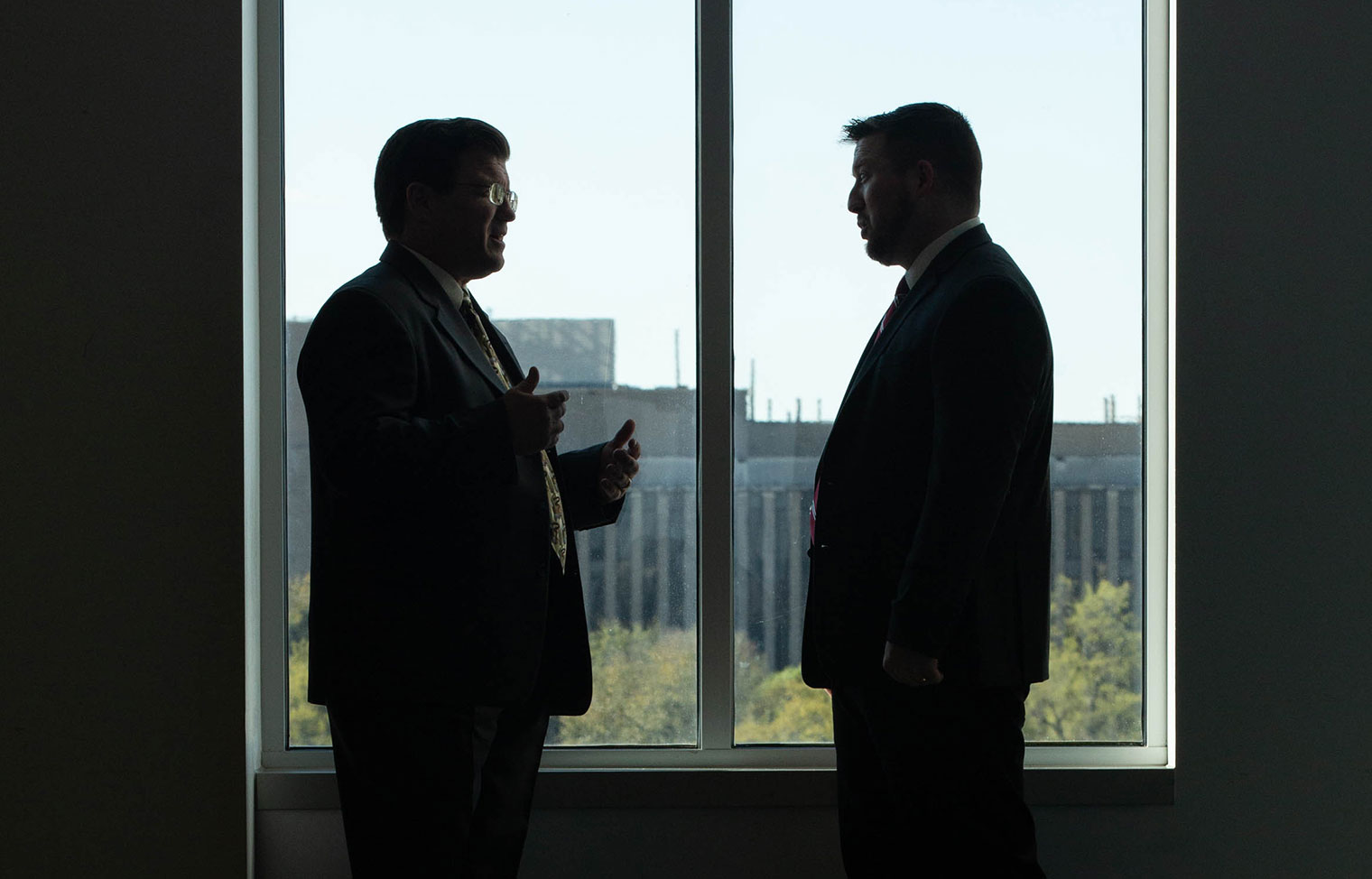 Even in the pre- pandemic world, many high-profile business schools closed traditional MBA programs as the popularity of online and more flexible MBA programs grew.
When C. T. Bauer College of Business Dean and Cullen Distinguished Chair Paul A. Pavlou arrived on campus in 2019, he recognized an opportunity to reimagine the school's MBA program while also developing an online MBA option. He convened three task forces of faculty, staff, alumni, Bauer College Board members, industry partners, and current students to assess, reinvigorate and innovate Bauer's Full-Time, Professional, and Executive MBA programs. The exercise was termed "Reimagining the MBA Experience."
Their recommendations, designed to better reflect the skills needed to lead a global modern workforce while also offering more flexibility for busy executives, are now being introduced via initiatives that align with the Bauer College 2020-2025 Strategic Plan.
"New technologies are radically transforming business, requiring a new generation of leadership who can work across disciplines to meet challenges and in some cases, reinvent industries that are evolving as we speak," Pavlou said.
"We are offering an increasingly leading-edge MBA curriculum with multiple specialized offerings, such as analytics, digital marketing, entrepreneurship, healthcare, and supply chain, in a variety of instructional formats, to accommodate our MBA students."
The initiatives enhance and expand upon existing experiential components of the programs, while offering students a more personalized academic plan that takes into account existing professional competencies as well as areas in which they want to grow, said Associate Dean of Graduate and Professional Programs and Associate Professor of Decision & Information Sciences Leiser Silva.
"What we offer is a world class education that is not only affordable but also fundamental for obtaining our students' dream jobs. Cutting edge online delivery options now offer the same depth as face-to-face options," Silva said.
The Bauer College Professional MBA program's phenomenal surge of 20 places on the U.S. News & World Report 2022 ranking of Best Part-time MBA programs earlier this year underscores the potential impact of the initiatives. Applications to Bauer MBA programs have risen approximately 80 percent in the last year, and the programs are attracting increasingly experienced executives, which bodes well for further growth in selective entrance criteria and the number of students, Silva said.
The MBA initiatives that have resulted from the "Reimagining the MBA Experience" include the following:
Personalized MBA Plan for Full-Time MBA Students
---
Academic advisers and career counselors now develop a more personalized plan that integrates academic and professional development. The plan accounts for skills students already have and helps them achieve their goals for professional growth. Students are supported in electing curricular and extra-curricular opportunities from four modules: Flexible Core, Specialization, Cross-functional Immersion and Professional Development.
Industry-Facing Experiential Immersion
As part of the personalized plan, MBA students are encouraged to take one or more experiential immersion courses. Academic advisers assist students with identifying the experiential immersion course that best fits their goals, selecting from an inventory of current experiential immersion courses and highlighting the sub-disciplinary focus of each course.
Strategic "Pinnacle" Project MBA Course
A new 3-credit hour Strategic "Pinnacle" Project course is replacing the current core course, MANA 6A83 Strategic Analysis, and will be taken after students have finished their core courses. The new case-based Pinnacle Project will give students the opportunity to develop and demonstrate the cross-functional, multi-disciplinary skills and decision-making they have acquired, in a dynamic, real-world application.
Corporate Residency Program for MBA Students
MBA students will be matched with a company where they will complete an extended six-month internship in lieu of a traditional three-month summer internship. A long-term corporate residency increases the likelihood that students obtain full-time job offers from their corporate residency employers, while also making students more competitive in the job market at large. The corporate residency initiative will start with a pilot program for students interested in supply chain management. Next steps include continuing to work with the Rockwell Career Center to identify the best industry partners and creating an elective course in conjunction with the corporate residency.
Professional Development Course
The 1.5-credit hour Career Launch MBA elective course supports MBA students with their professional development and job placement. The course builds on the success of the professional development component of GENB 6350 Business Communications and addresses a current drop in student engagement with career services after the first semester.
A More Flexible MBA Core
Students who have mastered competencies taught in core courses through prior work and/or academic experience may now be granted core course waivers with substitution. The waivers will be considered for a maximum of 2 core courses, not to exceed a total of 4.5 credit hours across both courses, and will be approved on a case-by-case basis. With this initiative, students can take advantage of other learning opportunities that better serve them, avoiding redundancy.
Global Focus
The global focus of each MBA program is part of the personalized plan and falls under the cross-functional experiential immersion module. Students will be encouraged to participate in a Learning Abroad program. When that is not possible, they will have the alternative of participating in a virtual global program, or taking an elective course with a global focus.
Lifelong Learning
Bauer College MBA alumni will have the opportunity to take Bauer Executive Education courses, conditional on space availability and following a tiered subscription model. The goal of this initiative is nurturing students' lifelong connection to the Bauer College.
Reimagining the Executive MBA Program
---
Hyflex EMBA
All classes taught at the EMBA level will be delivered in a Hyflex modality, with students choosing whether to participate in face-to-face classes, online, or both. EMBA's lockstep curriculum remains in place, with increased options for the way the classes are delivered.
Experiential Learning through Company Projects for EMBA
EMBA's experiential learning projects will now center on an individual company and be executed across different courses. Beginning in the Summer of 2021, EMBA students will be working with a particular company and executing experiential learning projects covered in three of their courses (Management information Systems, Supply Chain Management and Strategy). The plan is to extend this model to other courses in the EMBA curriculum (Finance, Accounting and Marketing).
EMBA International Business Residency; Experiential Learning Linked to Entrepreneurship
This initiative strengthens the global and experiential learning components of the required International Business Residency (IBR) that is part of the current EMBA curriculum. Overseas travel will now be linked to business projects. In addition to touring international business operations and meeting with foreign entrepreneurs, students will partner with these business leaders on a project throughout the IBR course.