Fortune Magazine Ranks Bauer MBA Program in Top 25
University of Houston Professional MBA Lands on Best Part-Time MBA Programs List
Published on December 7, 2021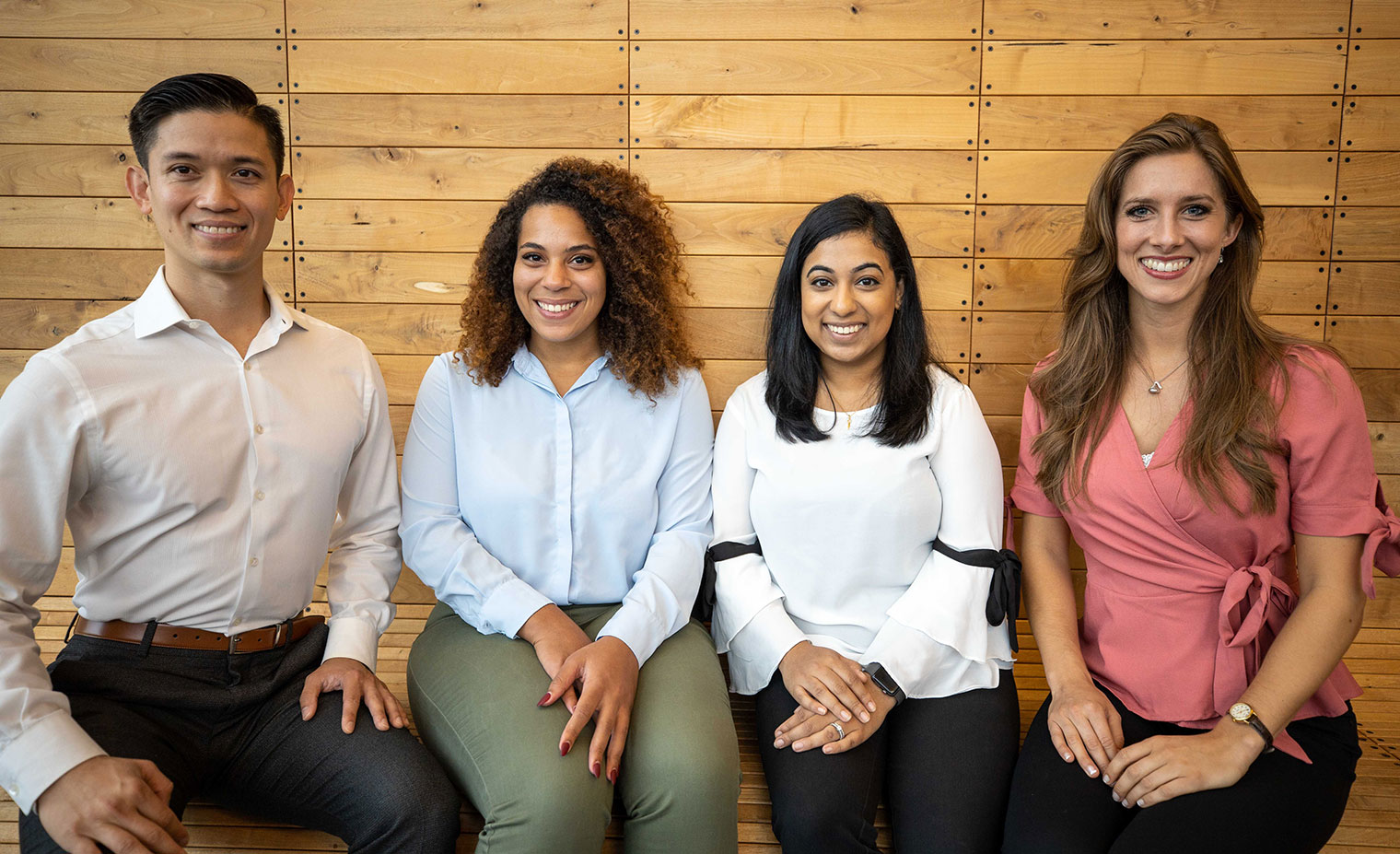 The Professional Master of Business Administration (MBA) program at the C. T. Bauer College of Business is ranked among the Top 25 part-time MBA programs across all business schools in the United States by Fortune magazine. It ranks No. 15 among public business schools.
Fortune's first-ever ranking in this category took into account multiple factors, including MBA student work experience, scores on the Graduate Management Admission Test (GMAT), and average undergraduate grade point average. Brand score, or a school's reputation as assessed by business professionals and hiring managers, as well as the number of MBA alumni who are C-suite executives at Fortune 1000 companies was also considered.
"Business professionals looking to set themselves apart from the competition need to look no further than the Bauer Professional MBA program, which provides a transformative educational experience with unparalleled flexibility and customization," said Paula Myrick Short, UH senior vice president for academic affairs and provost.
The Bauer College Professional MBA program features a strong experiential learning component and cutting-edge curricula designed with significant input from Houston area business leaders.
The high quality of students in the classroom creates an enriched MBA environment where students can learn from each other and network, both of which are fundamental values embedded in the prestigious Bauer MBA program that prepares the next-generation of business leaders.
Paul A. Pavlou, Bauer College dean and Cullen Distinguished Chair Professor, calls the Fortune magazine ranking especially impactful because it's "objective and realistic."
"The fact that our students are doing so well, succeeding at the highest of levels, is a very powerful statement for the quality of our flagship MBA program," he said. "'The Future is Our Business,' is not just a tagline for the Bauer College; it underscores our dedication to preparing a new generation of business executives capable of shaping the future of business. As this ranking makes clear, our students receive an education that ensures they succeed in the marketplace, climb the corporate ladder to become C-level executives and assume top leadership roles."
In being ranked among the Top 25 U.S. business schools, the Bauer College flagship MBA program has far exceeded an overarching goal of the college's 2020-2025 Strategic Plan to become a Top 25 business school, which was to attain that rank in 10 years.
In recent years, the program has drawn increasingly experienced executives, enabling selective admission criteria. Busy professionals appreciate the program's affordable price and the ability to choose from in-person or online (synchronous and asynchronous) classes tailored to their schedule. Students are also able to fully customize their learning experience by choosing from 25 certificates and more than 100 specialized elective courses. A fully online MBA program is available as well.
Bauer College Associate Dean of Graduate & Professional Programs Leiser Silva called the ranking a reflection of the quality of Bauer MBA students and the reputation of the MBA program.
"Our recruiting team works hard in attracting talented students who, once they graduate from our MBA program, move on to higher-level positions in organizations. Our Professional MBA has a well-earned reputation for offering a world class business education," said Silva.
Marina Sebastijanovic, Faculty Director of the Bauer College Professional MBA program, noted that the breadth of expertise of Bauer's MBA faculty is also a critical contributing factor in successfully preparing students to thrive in today's complex business environment.
"Their experience allows us to offer relevant curriculum, which is enhanced by experiential learning opportunities," she said.
"Students can custom-tailor their MBA degree to fit their career needs through the numerous certificates we offer and we are continually expanding that list."
Earlier this year, Bauer's Professional MBA Program surged 20 spots to rank among the top 30 public part-time programs in the nation by U.S. News & World Report.