Bauer Faculty Named Inaugural Elizabeth D. Rockwell Faculty Fellow in Ethics and Leadership
Professor Curtis Wesley to Serve in Role for 2021-2022 Academic Year
Published on May 19, 2021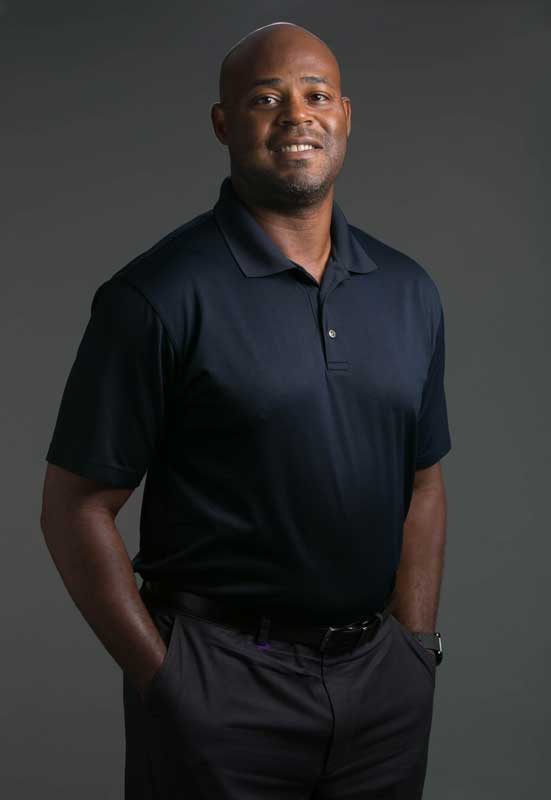 The University of Houston Hobby School of Public Affairs has named Assistant Professor Curtis Wesley in the C. T. Bauer College of Business Department of Management & Leadership an inaugural Elizabeth D. Rockwell Faculty Fellow in Ethics and Leadership for the 2021-2022 academic year.
The Hobby Center funds the awards to contribute to the understanding of ethics and leadership across academic fields while encouraging fellowship across UH and building momentum in universal research goals with other departments and the Elizabeth D. Rockwell Center at the Hobby School of Public Affairs.
Wesley earned the fellowship based upon his project submission "Do the Right Thing: The Imprinting of Deonance at the Upper Echelons" which examines how a CEO's duty orientation can influence managerial decision-making. CEOs who are alumni of U.S. service academies serve as a proxy for duty-bound executives. His findings show these service academy graduate CEOs are more likely than other executives to report their errors in financial reporting even after accounting for earnings management, auditor oversight, risk-seeking behavior, etc. Additional studies focused on CEOs with elite education, religious education, and other backgrounds are in various stages of development.
Wesley is also currently Faculty Fellow at the U.S. Coast Guard Academy Loy Institute for Leadership, and a member of the Community of Scholars for the Center of Positive Organizations at the University of Michigan. Wesley is also a two-time New York University Stern School Satter Conference for Social Entrepreneurs Best Paper Award winner. His research focuses on the governance of social ventures and traditional businesses. He studies the influence of firm managers such as CEOs, boards of directors, top management teams, and new venture founders on strategic organization outcomes and is particularly interested in positive outcomes related to effective leadership of organizations.
Wesley's research is published in the Academy of Management Learning and Education, Business Ethics Quarterly, Entrepreneurship Theory and Practice, Frontiers in Entrepreneurship, Journal of Business Strategy, Journal of Management, and Strategic Entrepreneurship Journal. He serves on the editorial board of the Journal of Management and Africa Journal of Management.
He has consulted small businesses, political offices, and notable enterprises such as the Indy Racing League and the Indiana Bureau of Motor Vehicles on organizational change and marketing strategy. He has also presented on behalf of the National Football League.
Prior to his career in academia, Wesley worked in banking at Citigroup. He began his professional career as a Naval Flight Officer in the Maritime Patrol and Reconnaissance aviation community and as a Diversity Admissions Officer for the U.S. Naval Academy. In the Naval Reserve, Wesley has held several roles as Executive Officer and Officer in Charge. He is a retired senior naval officer (Naval Aviation, Human Resource Management).
Wesley is a graduate of the United States Naval Academy (B.S., Political Science), the University of Maryland (MBA), and Texas A&M University (Ph.D., Management). While at Texas A&M, he was awarded the National Black MBA Association H. Naylor Fitzhugh Doctoral Fellowship.