Bauer Doctoral Alumnus Named President of Illinois Institute of Technology
Rajagopal "Raj" Echambadi, (Ph.D., '98) Internationally Renowned Business-innovation Expert
Published on July 22, 2021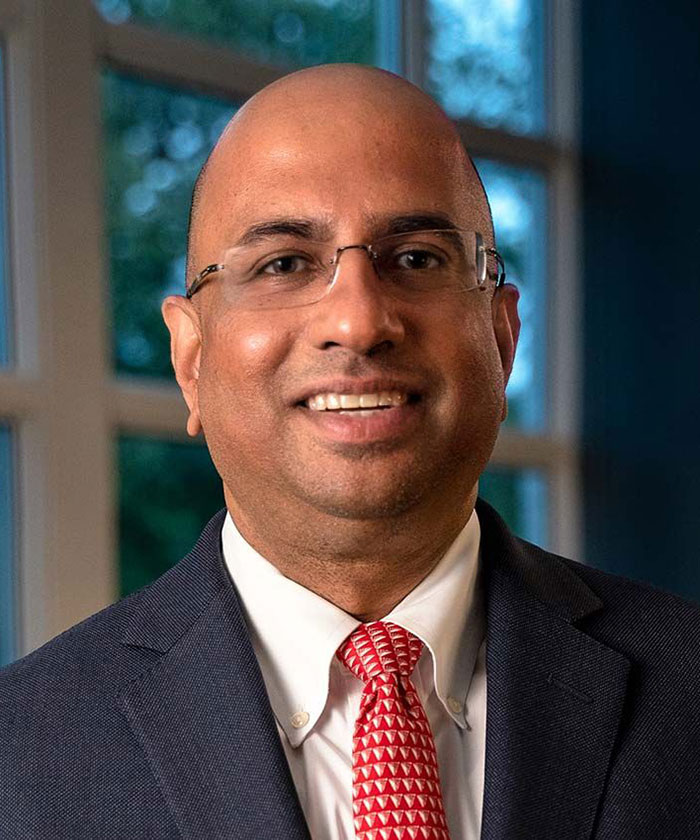 Rajagopal "Raj" Echambadi, (Ph.D., '98), has been named President of the Illinois Institute of Technology.
Echambadi is an internationally renowned business-innovation expert whose academic research has focused on strategic innovation within organizations and how companies should balance current and future opportunities.
While it has been more than two decades since he was a doctoral student at the University of Houston (UH) business school, now the C. T. Bauer College of Business, the experience shaped his career in a number of important ways, he said.
"I have very fond memories of my time in the Marketing Ph.D. program at the University of Houston. The experience was incredible for me and instrumental in my long-run professional success," he said.
Echambadi's thesis adviser at the time was Ed Blair, now the Cyvia and Melvyn Wolff Endowed Chair in Entrepreneurship and Chair of the Department of Marketing & Entrepreneurship at Bauer College.
"He was not only my professor, but my mentor and he has become truly a friend and guide," Echambadi said.
Echambadi is one of four students in his Bauer doctoral program cohort who went on to be Deans at other universities. "That tells you something about the academic career preparation and the quality of the students in the program," he said.
Prior to his appointment to Illinois Tech, Echambadi was Dunton Family Dean at the D'Amore-McKim School of Business at Northeastern University. He also served as Alan J. and Joyce D. Baltz Professor and Senior Associate Dean at the Gies College of Business at University of Illinois at Urbana-Champaign.
Echambadi earned an MBA and Bachelor's Degree in mechanical engineering from Anna University in India before coming to school in Houston. After graduation, he began his academic career as an Associate Professor at the University of Central Florida.