Bauer College Launches New Messaging,"The Future Is Our Business"
'The Future is Our Business' Branding Exemplifies Bauer's Leading Edge in the World of Business
Sept. 27, 2021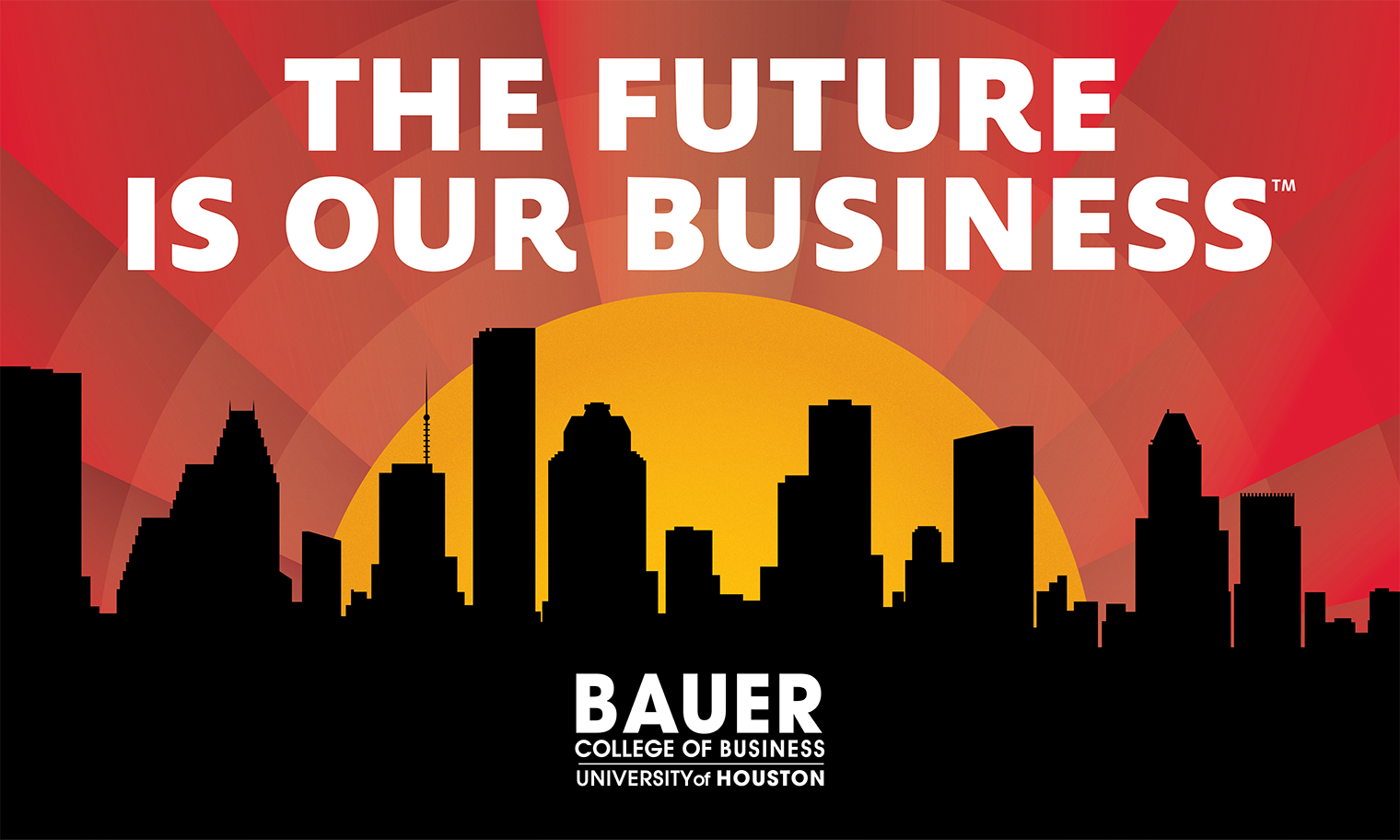 The C. T. Bauer College of Business at the University of Houston is launching "The Future Is Our Business," bold new messaging that describes the College's connection to the business world of tomorrow.
Dean Paul A. Pavlou announced the new branding, noting that the statement connects directly to the Bauer College 2020-2025 Strategic Plan.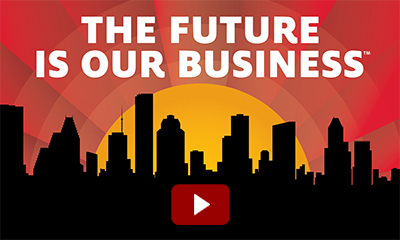 "Our 2020-2025 Strategic Plan recognizes that the future will require a new generation of leaders and entrepreneurs to transform lives, advance organizations, reinvent industries, and better society," Pavlou said.
He added: "The message answers the question: which principles, values, competencies and skills will be needed to meet the challenges facing business and society in the years ahead? This is indeed the view from the leading edge, as we declare boldly Bauer College's place in helping to define the future of business and empowering our students with the skills needed not only to succeed in their careers but to create and furnish the jobs of tomorrow."
The messaging was developed with input from students, alumni, faculty, staff, partners and the business community. The Bauer College plans to implement creative design to support "The Future Is Our Business" throughout its website, advertisements, social media and more.
Pavlou stressed: "The Future Is Our Business is more than a tagline — it is a mandate for the C. T. Bauer College of Business to shape the rapidly-changing world of business, tomorrow, through leading-edge programs and innovative thinking, today."
The design concept employs the use of forward momentum to show movement through geometric shapes and lines, as well as photography that evokes the uncertainty and potential of the unformed future with a sharp focus of the Bauer community making it happen.