Adapting and Innovating in Online Transition
Bauer Researchers Look at Value of Online Learning
Published on July 23, 2021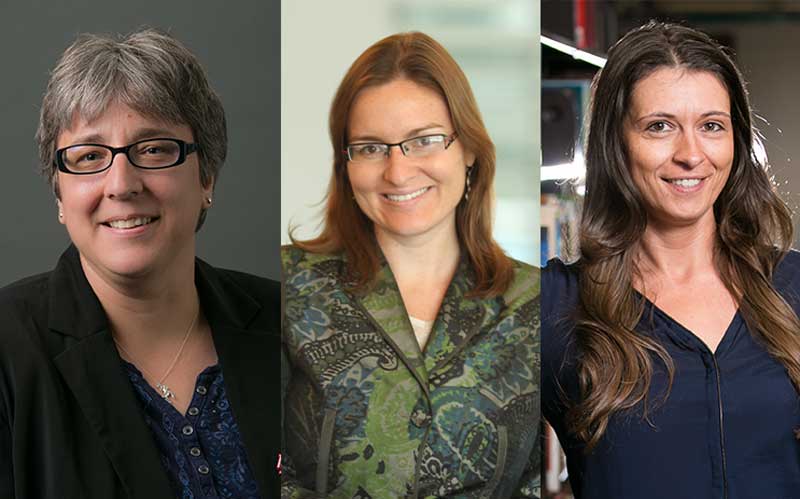 The COVID-19 pandemic accelerated online learning, but identifying the most effective online teaching practices has been a process. Educators and instructional designers are naturally are looking for best practices to implement going forward.
Three C. T. Bauer College of Business faculty members who teach mass section classes describe their transition from teaching face-to-face or hybrid courses in "emergency response" mode, to considered distance learning implementation in the paper, ) "COVID-19 and Mass Sections in Business Education: Adaptation and Innovation Stemming from the Emergency Online Transition," published in the Southwestern Business Administration Journal.
Co-authors Marina Sebastijanovic and Olivia Miljanic, Instructional Assistant Professors in the Department of Management & Leadership, and Emese Felvegi, Bauer College Director of Digital Learning, of the Department of Decision & Information Sciences, discuss a wide range of topics in the paper: Learning management system supplements, improvements in peer-to-peer interactions, course structure changes that impact student success, and remote experiential learning group projects featuring community partners.
In recounting one advantage of online learning, the instructors found students' ability to post online helped build a valuable online class community. They now plan to create groups at the start of each semester "to create even more engaging discussions and connection among students," they write.
More broadly, the Bauer co-authors say the value of online learning has taken on more importance than the simple dissemination of knowledge.
"The 'new normal' of isolation, social distancing, and the general move to 'online' with all aspects of our lives, means that education may become an important factor in positively impacting lives in ways that differ from how we thought of education before the pandemic."