U.S. News & World Report Ranks Bauer MBA Among the Best
U.S. News & World Report Includes Bauer Professional MBA on 2021 Best Graduate Schools List
Published on March 19, 2020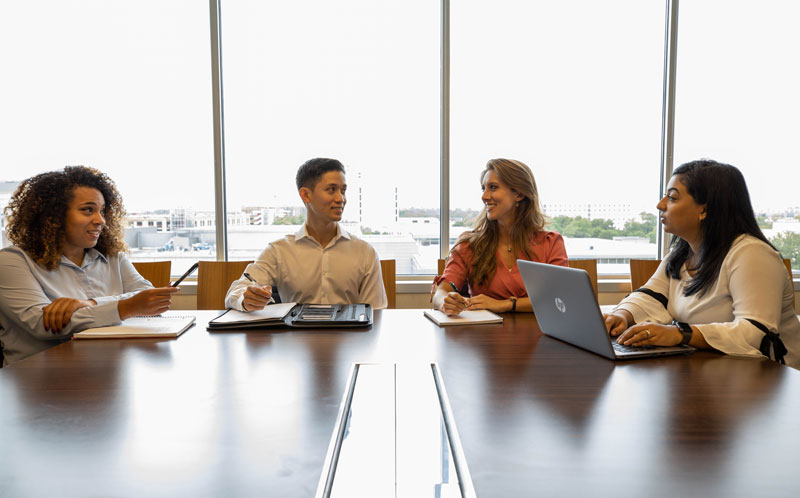 U.S. News & World Report has included the C. T. Bauer College of Business on a recent ranking of top MBA programs in the nation.
Bauer College's Professional MBA ranks 41st (tied) among 175 public institutions with part-time MBA programs on the U.S. News & World Report 2021 Best Graduate Schools list. The Bauer College program ties for 66th out of an overall field of 272. The evening program designed for working professionals is known for its innovative and relevant curriculum, experiential learning, networking opportunities and flexibility.
The U.S. News rankings assess both the preparedness of a school's incoming students and the career or academic outcomes of a school's graduates.
The magazine bases its rankings on two types of data: reputational surveys of deans and other academic officials, and statistical indicators that measure the quality of a school's faculty, research, and students.
The Bauer Full-Time MBA was also included in the list, ranking 53rd (tied) among 76 publics and tied for 95th of 131 schools ranked.
"Bauer College curriculum is known in industry to prepare graduates to take on leadership roles within organizations," Associate Dean for Graduate and Professional Programs Leiser Silva said. "We provide cutting-edge education to our students that leverages advancements in management, technology and data."
To see more about the U.S. News list, click here. To see more Bauer College rankings, click here.