Bauer Researchers Find Wind Heightens Creativity and Engagement
Published on January 28, 2020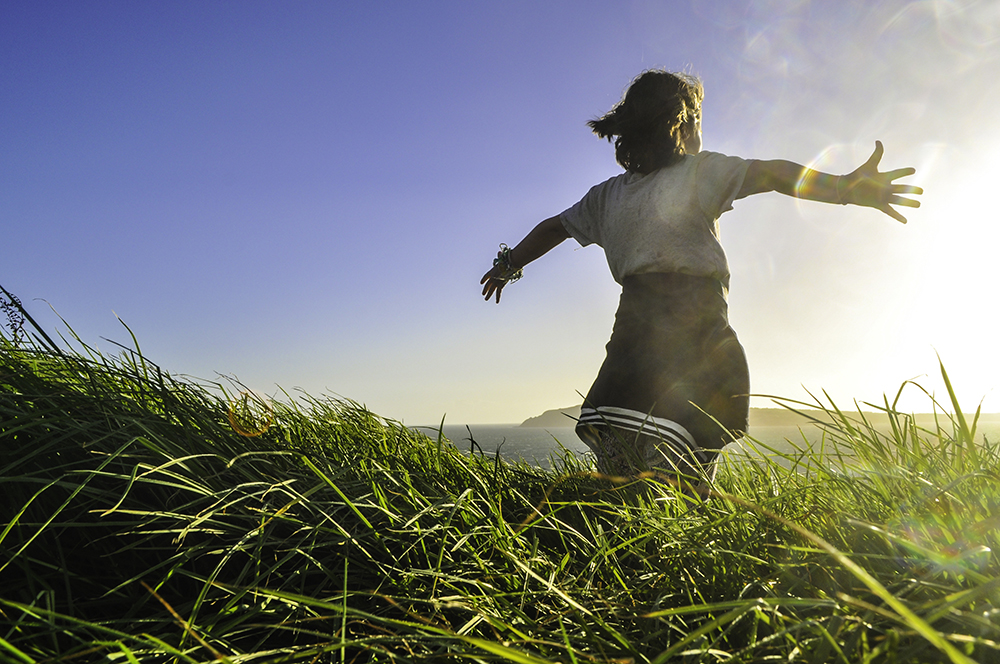 As three C. T. Bauer College of Business researchers pondered research topics that involve sensory experiences, they began talking about how it feels to be outside, a bracing wind in your face as you hike in the woods, or stroll along a breezy beach.
They began to wonder: Would air blown directly on the face of someone indoors produce a similar feeling, resulting in heightened creativity and engagement?
The discussion led to "The Way the Wind Blows: Direction of Airflow Energizes Consumers and Fuels Creative Engagement," an academic paper that will be published in a special issue of the Journal of Retailing that focuses on retail atmospherics. With apologies to the songwriter, the marketing research team's conclusion echoes a once popular folksong: "The answer (my friend) is blowin' in the wind."
Former Bauer Ph.D. student Anoosha Izadi, Associate Professor Melanie Rudd and Professor and Associate Dean of Research Vanessa Patrick co-authored the paper.
Izadi, now Assistant Professor at the University of Massachusetts Dartmouth, noticed that that while the strategic use of lighting, temperature and scent had been widely studied, empirical research devoted to the impact of airflow was largely unexplored.
To test the theory that frontal wind is energizing and enhances creativity in comparison to dorsal wind that is blown from behind, or in comparison to no wind at all, the authors developed five studies.
A set of carefully structured lab experiments required participants to report their level of vitality or complete creative tasks as fans blew air from different directions, or didn't blow at all. Online, participants were asked to visualize themselves under various breezy scenarios, then were assigned various tasks. Impartial judges categorized the results for all of the studies.
The final field study was conducted at a kite-flying event in Houston, and confirmed what the four earlier studies had demonstrated: Random participants who were exposed to frontal airflow felt more energized and, consequently, scored higher on creative engagement than those who did not.
The findings could have applications for public spaces ranging from contemporary retail environments, to offices and schools. But many questions remain, Rudd said.
"We couldn't tell the whole story in this paper," she said. "It's something we hope will be studied further. For example, the study didn't attempt to explain whether participants with frontal airflow were more motivated to perform creatively, or better able to perform creative tasks.
Could there by evolutionary underpinnings that help explain the positive connection between wind in the face and feeling energized? Is our long history of being hunter-gatherers behind the phenomenon?
"When the wind is in your face, prey is not going to smell you and run away," Rudd said, pointing out one possible positive association. "You definitely don't want to be walking downwind in that situation."
In today's contemporary storefront environment, merchants are looking for ways to creatively engage customers with immersive shopping experiences to counter online shopping competition.
Shoppers are likely to be hunting products with unique attributes or looking for ways to engage in ways they can't when ordering something online.
"With today's technology, it's really easy to manage air flow with tiny digital fans," Rudd said. Desktop fans for those who work indoors and want to get creative juices flowing are easy to install in an office environment.
Will such trends based on Bauer research take off in the near future?
That may depend on which way the wind blows.