Bauer Researcher Looks at Effects of Blocking Netflix and Pirating Content
Published on July 20, 2020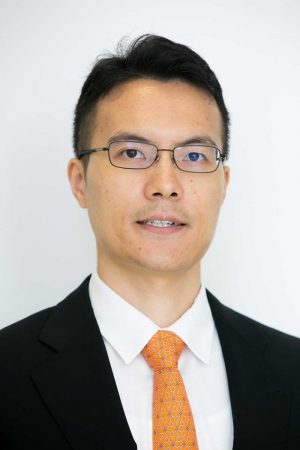 A C. T. Bauer College of Business researcher who tracks global media streaming habits using quantitative analysis has co-authored a study that sheds light on implications of the emergence of over-the-top (OTT) media to copyright protection.
Assistant Professor Shijie Lu of the Department of Marketing & Entrepreneurship examined Netflix and Google Search data in 41 Asian countries between October 2014 and April 2017. The researchers wanted to determine through search data how streaming habits were impacted when Netflix was unexpectedly blocked from operating in Indonesia in 2016.
The company had launched a global expansion that included 130 countries in January of 2016. But Indonesia's primary telecommunications firm blocked access to Netflix three weeks later. Lu's study tracks the Google Search data between October 2014 and April 2017 and finds a significant rise in searches for pirated content caused by the absence of OTT streaming (streaming directly from internet apps that bypass cable, broadcast, and satellite television platforms) in Indonesia.
"Netflix's failure to launch in Indonesia is associated with a 19.7 percent increase in searches for pirated movies and TV shows in Indonesia, relative to 40 control countries in Asia where Netflix entered and remained available," said Lu.
The finding suggests a net substitution effect of OTT services on piracy, with additional support coming from the observation that the difference between Indonesia and these other countries disappears when alternative OTT services became available in Indonesia.
"The Effect of Over-the-Top Media Services on Piracy Search: Evidence from a Natural Experiment," has been accepted for publication in the academic journal Marketing Science. Lu's co-authors are Koushyar Rajavi of the Georgia Institute of Technology and Isaac Dinner, of Indeed.com.