Faculty Profile: Randy Webb
Bauer Senior Professor of Practice of Marketing Recognized with UH Teaching Excellence Award
Published on May 14, 2020
Teaching is a cornerstone of student success at the C. T. Bauer College of Business, and four Bauer College faculty were recently awarded one of the highest honors bestowed by the University of Houston (UH).
The UH Teaching Excellence Award, which is presented in several categories with a cash prize for each, was presented to Instructional Assistant Professor of Management & Leadership Ksenia Krylova Mohebbi; Associate Dean of Research and Marketing Professor Vanessa Patrick; Marketing doctoral student Mohsen Pourmasoudi and Senior Professor of Practice of Marketing Randy Webb.
In a series of articles, we are highlighting the underlying teaching philosophies that motivate each faculty member and sharing comments from their former students in order to capture what makes each individual exceptional in the classroom.
Randy Webb
Senior Professor of Practice, Marketing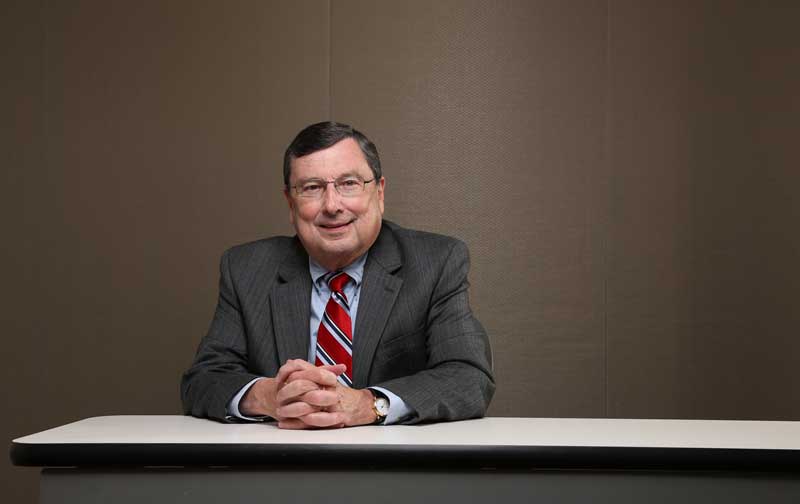 Webb was presented with the UH Teaching Excellence Award in the instructional/clinical faculty category.
He earned his MBA at the Bauer College and joined Bauer's teaching staff after an extensive career in sales, marketing and senior management at M&M/Mars, Dial Corporation and Uncle Ben's, among others. He is Executive Director of the Stephen Stagner Sales Institute, widely considered to be one of the best collegiate sales programs in the U.S.
Webb's teaching at Bauer College often earns 5-star reviews. Years in executive leadership at three Fortune 500 companies has given him a wealth of real-life experience to draw from in the classroom.
His teaching philosophy, in his words: "One of the primary learning goals for my students is to help them learn critical thinking and how to develop effective communication skills. I believe the best way to do that is for them to stay curious. I want them to dig deeper when doing an assignment, making presentations, or asking questions in class. I want them to engage me and their fellow students to understand what is behind the obvious. Albert Einstein said, "I have no special talents. I am only passionately curious." If I can instill in my students that kind of passion for being curious, then I feel my teaching has made a difference.
"I have found one of the most effective ways to engage students is through story telling. Sharing both the successes and failures of when I was selling, leading people, and managing my career resonates with the group. It allows me to ask questions of the class about what they would have done in the same circumstances. As a result, we have some very interesting class discussions.
Divvya Seernani, a Bauer College junior majoring in Marketing and Finance with an Advanced Sales Certificate from Stephen Stagner Sales Excellence Institute, said she has had many memorable classes with Webb.
"He brings so much experience to the table, he doesn't need a textbook. He is authentic and his teachings are invaluable…You wouldn't tell Bill Gates how to teach a class on software because he is the very content creator himself, and in that same way, Professor Webb is the embodiment of sales and sales leadership. UH is lucky to have a gleaming treasure in their family."
Former student Grit Farrell, (BBA Finance, '02), Vice President of Supply and Load Forecasting, Gexa Energy, said Webb stressed the importance of ethical behavior.
"He instilled and positively reinforced certain values and leadership skills in me that have guided me throughout my career and that have served me extremely well. He taught us about the value of integrity, that our word matters and that our reputation is one of our strongest assets (or liabilities), that honest in business wins the day. He emphasized the value of diversity and explained how different perspectives, thoughts, ideas, ways to approach problems are so imperative to innovation and to the success of organizations."