Faculty Profile: Mohsen Pourmasoudi
Bauer Doctoral Student Recognized with UH Teaching Excellence Award
Published on May 12, 2020
Teaching is a cornerstone of student success at the C. T. Bauer College of Business, and four Bauer College faculty were recently awarded one of the highest honors bestowed by the University of Houston (UH).
The UH Teaching Excellence Award, which is presented in several categories with a cash prize for each, was presented to Instructional Assistant Professor of Management & Leadership Ksenia Krylova Mohebbi; Associate Dean of Research and Marketing Professor Vanessa Patrick; Marketing doctoral student Mohsen Pourmasoudi and Senior Professor of Practice of Marketing Randy Webb.
In a series of articles, we are highlighting the underlying teaching philosophies that motivate each faculty member and sharing comments from their former students in order to capture what makes each individual exceptional in the classroom.
Mohsen Pourmasoudi
Marketing Doctoral Student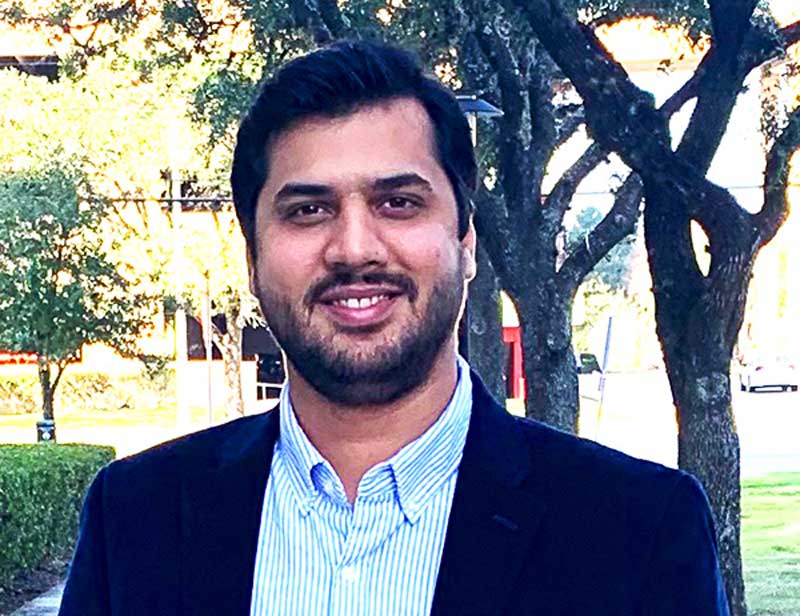 Pourmasoudi won the 2019-2020 UH Teaching Excellence Award in the graduate/teaching assistant category. Pourmasoudi recently was runner-up in the 2020 American Marketing Association Sales SIG Doctoral Dissertation Proposal Competition and was awarded the prestigious Organizational Frontlines Research (OFR) Young Scholar Award for 2019 earlier this year.
Prior to joining the Bauer College Ph.D. program, Pourmasoudi received his bachelor's degree from Iran University of Science and Technology, and his master's degree from University of Tehran.

His research seeks to expand marketing knowledge by exploring managerial problems quantitatively. He has served as an ad hoc reviewer for several academic journals and conferences.
The teaching philosophy that drives Pourmasoudi's work in the classroom, in his words: "A class should be a thought-provoking experience. In order to create this experience, I prepare materials such that students follow a story that requires them to actively ask themselves questions. It is in trying to answer those questions that students learn the material. Moreover, preparing future marketers and entrepreneurs requires that students experience the challenges of marketing their ideas. As such, my classes mimic the real business world.
"Inspired by that philosophy, there are three pillars upon which I attempt to design my classes: Cutting-edge insights from research and practice to foster in-depth understanding; cultivation of learning based on students' engagement in real experiences; and requiring students to practice the theory through real-world simulated projects…
"The most uplifting part for me is when many students say that this was the best class they had ever had at Bauer."
Several have indeed said that, writing thank you notes to express gratitude for various aspects of Pourmasoudi's teaching.
The classroom became "like a little family," one of his students said, a safe place to ask questions and grow. "That is something I cannot say about any other classes I've taken. I felt I was easily able to talk to you and I deeply enjoyed the intimacy it provided."
Another noted: "The professor really stimulated my sense for gaining new knowledge and really made me feel like a marketer."
But perhaps the best testimony of all was an email he received thanking him for kindling the student's interest in marketing while teaching concepts that have given him an edge in the workplace: "Today I got promoted by my company to be the Marketing Director within our company as a whole. We're a 57-employee company and after a week working here, the managers promoted me to the position…Because of your knowledge and teaching, I am where I want to be. You helped me understand marketing from a different aspect and viewpoint, ultimately making me fall in love with it."