Faculty Profile: Juan Madera
Bauer Faculty Member Recognized with UH Faculty Excellence Award for Research
Published on June 4, 2020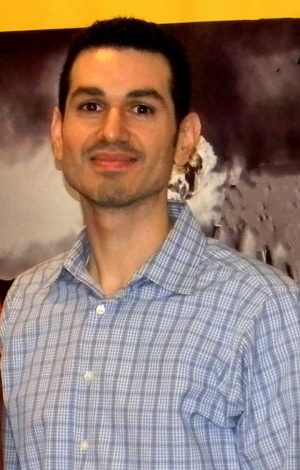 University of Houston (UH) Professor Juan Madera, of the Conrad N. Hilton College of Hotel and Restaurant Management and the C. T. Bauer College of Business Department of Management & Leadership, was awarded one of the university's most esteemed awards for research recently.
Madera, who joined Bauer in 2019, conducts research on diversity in the workplace. His most highly cited paper, detailing gender bias in recommendation letters for faculty members, has informed policies at universities, the National Science Foundation and other organizations. His work on discrimination in the hospitality industry has been widely used in developing prevention training programs.
Madera was honored with the UH Faculty Excellence award for research soon after becoming a Fellow of the Society of Industrial & Organizational Psychology (SIOP), a division of the American Psychological Association, in March.
Madera's record of authoring research published in high-impact academic journals is "an astonishing number for an associate professor who has been in the field for less than 12 years," wrote Derek R. Avery, David C. Darnell Presidential Chair in Principled Leadership at Wake Forest University, in recommending Madera as a SIOP Fellow.
Madera's work has been widely reported by national media outlets and he has been awarded more than $1.5 million dollars in grant funding.
Dr. Mikki Hebl, Professor of Psychology and Martha and Henry Malcolm Lovett Chair of Psychology at Rice University, has worked alongside Madera and was also among those who recommended him as a SIOP Fellow.
"The synergy Dr. Madera has created between I/O and Hospitality Management have made him one of the leading diversity scholars in both fields and simultaneously resulted in substantially increasing a significant and novel segment of the public's awareness of our field," she said.
Madera is committed to examining issues that not only advance knowledge, but impact the workplace, he said.
"The fastest growing groups in the American hospitality labor force are ethnic minorities and foreign-born immigrants," Madera said. "As a result of the growing diverse workforce, corporate investments in diversity management efforts have grown in the last two decades in the hospitality industry. Consequently, organizations adopt a number of practices aimed at capitalizing on diversity, such as mentoring programs, diversity training, networking programs, and supplier diversity programs. This reality makes the hospitality industry ripe for applying the science of psychology to investigate workplace discrimination and diversity management."
Madera taught a doctoral level class in Organizational Psychology at Bauer this year and has served on committees for the Department of Management & Leadership.
He earned a bachelor of arts degree at California State University and master's and Ph.D. degrees at Rice University.