Decision Sciences Journal Honors Dean Paul A. Pavlou
Pavlou Research is Seventh Most Downloaded in Publication's 50-year History
Published on December 9, 2020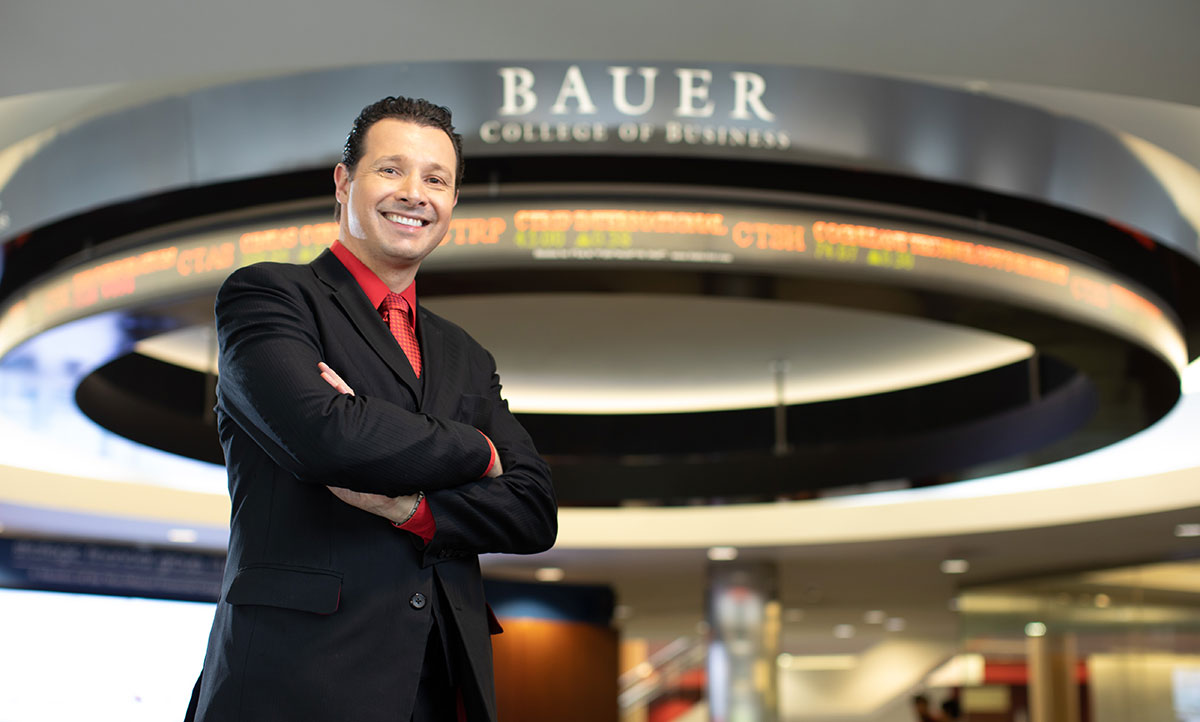 C. T. Bauer College of Business Dean and Cullen Distinguished Chair Professor Paul A. Pavlou was honored recently by Decision Sciences Journal (DSJ), for having the seventh most downloaded paper in the publication's 50-year history.
"Understanding the Elusive Black Box of Dynamic Capabilities," (Pavlou, El Sawy), published in DSJ in 2011, explored the ability of new product development units to perform effectively in dynamic markets. The structural model the researchers proposed became the leading paradigm in strategy research.
Pavlou's research spans several disciplines, with recent work focused on data analytics and digital business strategy. He recently was named an INFORMS Information Systems Society (ISS) Distinguished Academic Fellow, which recognizes individuals who have made outstanding intellectual contributions to the information systems discipline and who are members of the Institute for Operations Research and the Management Sciences (INFORMS).
He has 54,210 Google Scholar citations and was recognized in 2014 with inclusion among a select group of highly cited researchers, "World's Most Influential Scientific Minds." He was named No. 1 in the world for publications in the two top IS journals, Information Systems Research (ISR) and Management Information Systems Quarterly (MISQ) from 2010 to 2016 and his work won the ISR Best Paper award in 2007 and the IS Publication of the Year Award in 2006.
Pavlou, a Senior Editor for ISR and previously for MISQ and JAIS, joined Bauer in 2019. He previously was Senior Associate Dean for Faculty Research, Doctoral Programs, and Strategic Initiatives at the Fox School of Business at Temple University, where he was also the Milton F. Stauffer Professor and Co-Director of the university-wide Data Science Institute.