Bauer Dean Paul A. Pavlou Earns Elite Scholarly Research Recognition
Pavlou Named INFORMS Information Systems Society Distinguished Academic Fellow
Published on Novemeber 16, 2020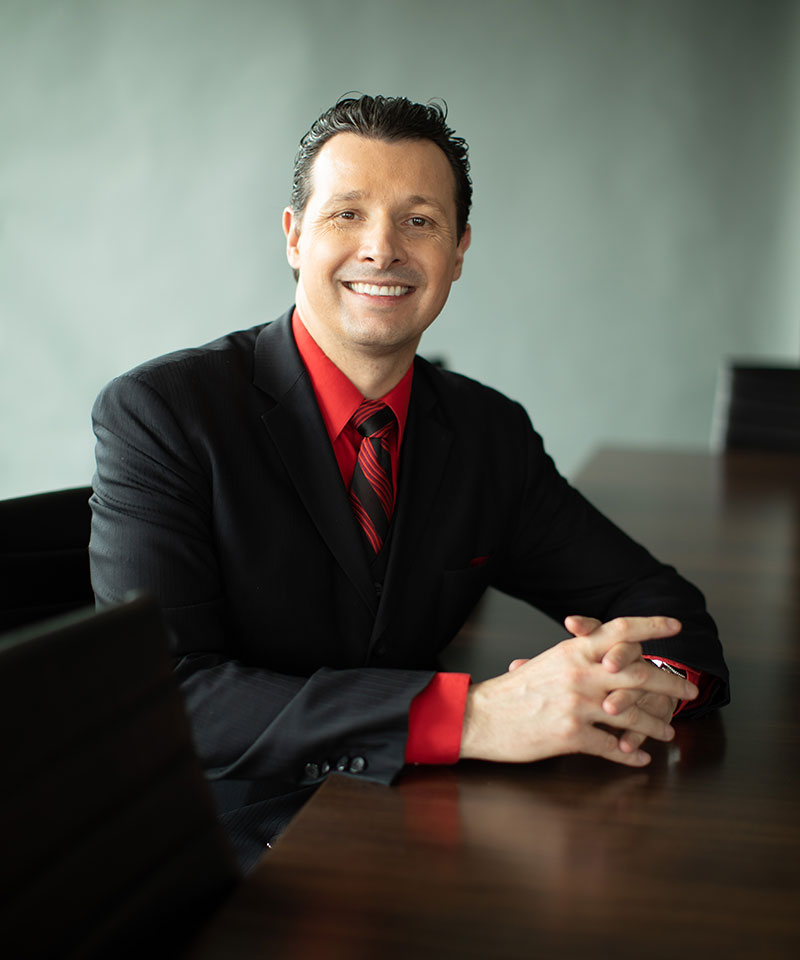 C. T. Bauer College of Business Dean and Cullen Distinguished Chair Professor Paul A. Pavlou was named an INFORMS Information Systems Society (ISS) Distinguished Academic Fellow at the ISS annual meeting Nov. 7, joining an elite group of scholars in the IS field.
The honor recognizes individuals who have made outstanding intellectual contributions to the information systems discipline and who are members of the Institute for Operations Research and the Management Sciences (INFORMS), an international organization.
"Paul Pavlou is a prominent IS researcher who has made immense contributions to e-commerce and online markets," ISS board members said in conferring the esteemed title. "He has developed trust-building and uncertainty reduction mechanisms, e-commerce capabilities and promoted privacy protection."
The fellowship is the highest honor bestowed by the organization, recognizing exceptional contributions that include published research, intellectual leadership and mentorship of doctoral students and young researchers. Pavlou's former Ph.D. students and colleagues wrote a joint letter nominating him for the honor, which this year was awarded to only four scholars.
"I am very honored and humbled by this prestigious recognition, especially to be given it this early in my career," Pavlou said.
"I would like to thank and dedicate the award to everyone who made it possible, all of my co-authors, Ph.D. students, the mentors, advisors, including my dissertation advisor at the University of Southern California and my family."
Pavlou is well-known as an advocate for using business to benefit society, harnessing the potential of cutting-edge technologies to transform organizations, individuals and the world at large. Since being appointed Dean at the Bauer College in 2019, he has actively worked to enhance the school's global outreach, while implementing policies that deepen the school's commitment to diversity and inclusion and make education more affordable and accessible to all.
His research spans several disciplines, with recent work focused on data analytics and digital business strategy. He has been cited more than 52,868 times (with one sole-authored paper cited 5,920 times) and was recognized in 2014 with inclusion among a select group of highly cited researchers, "World's Most Influential Scientific Minds." He was named No. 1 in the world for publications in the two top IS journals, Information Systems Research (ISR) and Management Information Systems Quarterly (MISQ) from 2010 to 2016. His work also won the ISR Best Paper award in 2007 and the IS Publication of the Year Award in 2014.
Pavlou is a Senior Editor for ISR and previously for MISQ and JAIS. He has mentored numerous Ph.D. students from around the globe who have gone on to join prestigious schools, such as the London School of Economics, the University of Minnesota, Arizona State University, City University of Hong Kong and Copenhagen Business School.
Prior to joining Bauer in 2019, Pavlou was Senior Associate Dean for Faculty Research, Doctoral Programs, and Strategic Initiatives at the Fox School of Business at Temple University, where he was also the Milton F. Stauffer Professor and Co-Director of the university-wide Data Science Institute.
He earned a Ph.D. in Business Administration and a Masters in Electrical Engineering from the University of Southern California and a Bachelors in Electrical Engineering from Rice University.
INFORMS ISS is an organization that fosters, promotes, and disseminates research on the use and impact of information technology. It provides a forum for researchers and practitioners in information systems to interact and further their interests in the area.