Humility can give organizations a competitive advantage
Published on March 9, 2020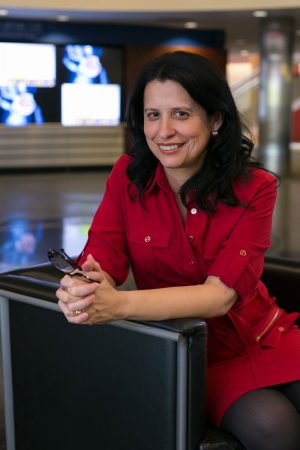 Episode 4: Humility as a Source of Competitive Advantage (Leader Character)
Expert: Dusya Vera (Professor of Management & Leadership)
Summary: Leaders are everywhere ― in higher education, sports, organizations, our country, the world. And when you think of leaders, the idea of humility (frequently associated with shyness, lack of ambition and confidence or passivity) may not come to mind. But Bauer College Professor Dusya Vera proposes that humility is a critical strength for leaders and organizations possessing it, and a dangerous weakness for those lacking it. Vera studies leader character and the consequences to companies that come from a leader's character, which she describes as "the habit of being" and something that can be activated and developed.
Vera says: "People tend to justify and disregard flaws of character in our leaders saying, 'look, the company is making money; the team is winning; the economy is fine.' However, character is not about being a 'good person' or a 'nice person.' Character shapes our judgment, our critical thinking and our decision-making. Having 'good judgment' or 'poor judgment' depends on our character and the balance of our drive, integrity, accountability, courage, humanity, humility, temperance, transcendence, justice and collaboration. Good performance is not sustainable when character and strong judgement are lacking." In this episode, she will explore how humility, one aspect of leader character, manifests itself in business settings and share insight to help managers develop the individual and organizational virtue of humility.
Key Takeaway/Insight: Humility may not be commonly associated with leadership, but it is an important aspect of leader character that can give organizations a competitive advantage.
Reading List and Additional Information
Selected list of leadership work:
Tawse, A., Patrick, V. M., & Vera, D. (2019). Crossing the chasm: Leadership nudges to help transition from strategy formulation to strategy implementation. Business Horizons, 62(2), 249-257.
Maldonado, T., Vera, D. & Ramos, N. 2018. "How humble is your company culture? And, why does it matter?" Business Horizons, 61(5): 745-753.
Sturm, R., Vera, D & Crossan, M. 2017. "The Entanglement of Leader Character and Leader Competence and its Impact on Performance," The Leadership Quarterly, 28(3): 349-366.
Maldonado, T., & Vera, D. 2014. "Leadership skills for international crises: The role of cultural intelligence and improvisation", Organization Dynamics, 43, 4: 257-265.
Nemanich, L. & Vera, D. 2009. "Transformational leadership and ambidexterity in the context of an acquisition." The Leadership Quarterly, 20, 1: 19-33.
Jansen, J., Vera, D., & Crossan, M. 2009. "Strategic leadership for exploration and exploitation: The moderating role of environmental dynamism." The Leadership Quarterly, 20, 1: 5-18.
Crossan, M., Vera, D. & Nanjad, L. 2008. "Transcendent leadership: Strategic leadership in dynamic environments." The Leadership Quarterly, 19, 5: 569-581.
Vera, D. & Rodriguez-Lopez, A. 2004. "Strategic virtues: Humility as a source of competitive advantage." Organizational Dynamics, 33, 4: 393-408.
Vera, D. & Crossan, M. 2004. "Strategic leadership and organizational learning." Academy of Management Review, 29, 2: 222-240.