Bauer Alumnus Recognized Among Top CPAs
Joe Ziadan Earns Elijah Watt Sells Award
Published on June 11, 2020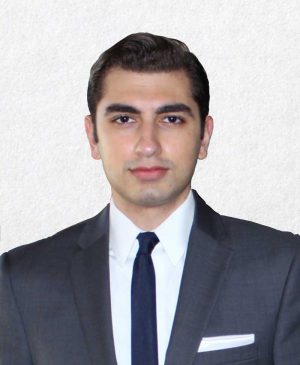 A Bauer College alumnus has been recognized for one of the best performances in 2019 on the CPA Exam. Joe Ziadan (BBA '17, MSACCY '18) earned the Elijah Watt Sells Award from the American Institute of CPAs (AICPA), given to less than 1 percent of test takers.
Nearly 75,000 individuals sat for the CPA Exam in 2019 with 137 candidates meeting the criteria to receive the Elijah Watt Sells Award, where CPA candidates must obtain a cumulative average score of 95.50 across all four sections of the Uniform CPA Examination, pass all four sections on their first attempt, and complete testing in 2019.
"I think that the CPA certification is the most useful asset in a successful accounting career, so I set my sights on it after my first semester," Ziadan said. "The funny thing is that at first, I had tried to avoid accounting. My grandfather was in accounting, and my mom used to be an auditor. Three of her cousins are CPAs. One is an Audit Partner at Ernst and Young, and another is a CFO, so I actually wanted to do something different just for the sake of it, but I ended up loving accounting, so here I am. I guess it is becoming a bit of a family tradition."
Ziadan, who is currently an assurance associate for PwC in Houston, says he wants to advance within both the company and the field, and he believes that this recognition will help him succeed.
"I think that receiving the Elijah Watts Sells award will help my career in a number of ways. I use the knowledge that I learned from the CPA exam in my work every day, and I believe that studying as hard as I did has helped me perform my work both more efficiently and more effectively," Ziadan said. "Additionally, I think that this recognition has given me a strong foundation on which to start my career in accounting. It has increased my credibility with my peers and has allowed me to expand my network."
He added: "Since only a small percentage of people receive this honor, I think that it is definitely a great differentiator that will help me stand out. Moreover, my colleagues trust me with tougher assignments, which I believe will pay dividends in the future and hopefully accelerate my career growth."
Established in 1923, the Elijah Watt Sells Award recognizes outstanding performance on the CPA Exam. Elijah Watt Sells was one of the first CPAs in the U.S., and was active in the establishment of AICPA, and played a key role in advancing professional education in the accounting field.