Published on May 26, 2020
Each semester, Bauer's Graduate and Professional Programs selects students from each program to recognize as outstanding students.
Below, we recognize each of them, as they share their plans for the future.
Outstanding MS Accountancy Student
Romelia Sanchez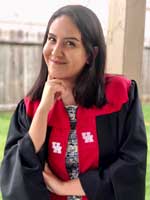 Romelia Sanchez is a recent graduate from the University of Houston. During her MSACCY career, she managed to attain two internships with two different public accounting firms and received a job offer from both companies.
Aside from working full time, she was also an MSACCY Ambassador and a student member at both the British American Foundation of Texas and the TXCPA Houston organization. In addition, she is also an AICPA Accounting Scholars Leadership Workshop Alumni. While being active in her extracurricular activities she still managed to keep up with her studies and was able to maintain her 4.0 GPA.
Sanchez is currently studying full time for the CPA exams and she will start working as a Tax Staff Accountant for Moss Adams LLP this August 2020.
Outstanding MS Finance Student
Jack Thomas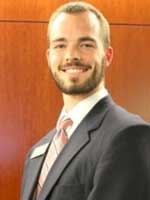 Jack Thomas is a born and raised Houstonian. He is currently contracted to begin work on the trading floor of Phillips 66 in their trader development program. He recently graduated from the University of Houston's Master of Science in Finance Program. He completed his undergrad degree at the University of Houston as well, where he majored in both Finance and Marketing.
Outstanding MS Global Energy Management Student
Kassi Ann Whitworth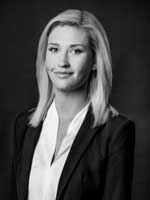 Kassi is a native Houstonian, fifth generation Texan, and fourth generation energy enthusiast. She holds a Bachelor of Science in Petroleum Engineering from the University of Texas in Austin and recently a Master of Science in Global Energy Management from the University of Houston.
She began her career in 2012 as a midstream integrity engineer. She has contributed to the engineering and design of over 3,500 miles of pipeline and associated midstream facilities. Whitworth was recently promoted to Vice President of Engineering for NorthStar Energy Services, and will lead a multidisciplinary team of engineers and designers to make a positive impact on the energy industry.
Outstanding MS Management Information Systems Student
Bao Nguyen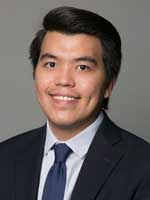 Bao Nguyen completed his undergrad degree from the C. T. Bauer College of Business in Marketing and Finance with university honors. He began working as a Salesforce System Administrator for Xtreme Lashes, LLC-an eyelash extension and compatible cosmetics company.
After mastering his administrator role, Nguyen was promoted to Salesforce System Analyst. With a limited background in MIS and wanting to bridge the knowledge gap, he decided to further his knowledge with obtaining a Master of Science degree in MIS.
Outstanding MS Marketing Student
Grace Glass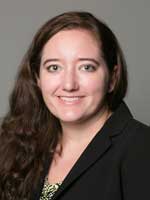 Grace Glass joined the Bauer graduate program in Fall 2018 to focus on marketing. She earned her Bachelor of Fine Arts in Theater from New York University, but now has a MS Marketing degree.
She has also completed the program with several certificates to supplement her degree. Her certificates include Product Management, Digital Marketing Management, and Marketing Analytics.
Outstanding MS Supply Chain Management Student
Jeannie Nguyen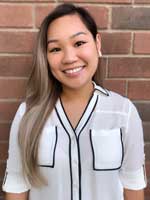 Born and raised in Houston, Jeannie Nguyen did not truly appreciate all that Houston had to offer until spending some time in a different city. She earned her BBA in Supply Chain Management from the University of Texas in Austin. She began her career in procurement but after some time, wanted a challenge and to take her career to the next level.
Nguyen graduated from the program with her MS in SCM.
Outstanding MBA Student
Alexander Wallace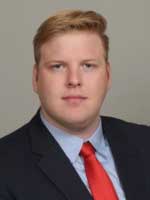 Alexander is a 2014 graduate from Ohio University with a BBA in MIS. Since moving to the Houston area in the summer of 2014, he has worked at American National Insurance Company, where he is currently a Business Analyst.
While in the University of Houston Bauer Professional MBA program, Wallace was an active member of the Bauer MBA Society, where he served as Vice President of Mentorship in 2018-2019 and President in 2019-2020.
He will graduate with certificates in Corporate Finance and Consulting, and plans to continue his career in financial services.
Outstanding EMBA Student, Global Energy Class 17
Kapil Kohli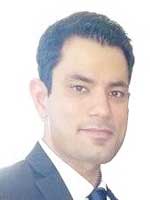 Kapil Kohli is currently the Corporate Real Estate Manager at TechnipFMC plc., a Fortune 500 company headquartered in Houston.
Kohli received his Bachelors in Mechanical Engineering in 2006 and Master in Industrial Engineering from University of Houston in 2009. Kapil has 13 years of industry experience, spanning in various manufacturing and service sectors.
He spent his career working in electronic manufacturing for companies like Siemens, Foxconn and Emerson. After that, he has worked for construction company in Houston (Inland Pipe), before assuming his current position in 2012.
Outstanding EMBA Student, Global Leadership Class 17
Jose Rolando Ochoa, Jr.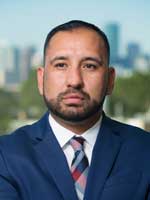 Jose Rolando Ochoa, Jr. is currently a Senior Account Manager at Rubicon Oilfield International, and is responsible for identifying and developing strategic partnerships with Exploration & Production Companies.Rubicon Oilfield International manufactures and supplies innovative oil and gas products and equipment to customers all around the globe.
Ochoa received his bachelor's degree from A&M Kingsville in 2004. He is a Marine Corps combat veteran with multiple military awards and decorations.
His oil and gas career spans over 15 years while working for leading O&G service and equipment providers such as Fesco, Schlumberger, and Turbo Drill Industries; before being recruited to his current position in 2019.
Outstanding EMBA Student, Global Leadership Class 41
Maricel Marquez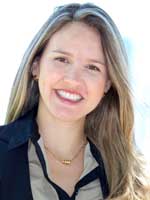 Maricel Marquez works as a senior petroleum engineer for Chevron. She holds a Ph.D. degree in Chemical Engineering from the University of Oklahoma, and has 12 years of industry experience, including roles in R&D, completions and production operations, and reservoir management.
Marquezl has traveled the world as a Distinguished Lecturer for the Society of Petroleum Engineers (SPE), and serves as a SPE DL Board member. A recipient of numerous domestic and international awards, she is a patent holder and a prolific author with numerous publications in the Oil and Gas industry and academic journals.
She was born in Caracas, Venezuela, and has a husband and two children.