Houston Non-Profit Clinic Led by Bauer Undergraduate Student Provides COVID-19 Support
Published on August 6, 2020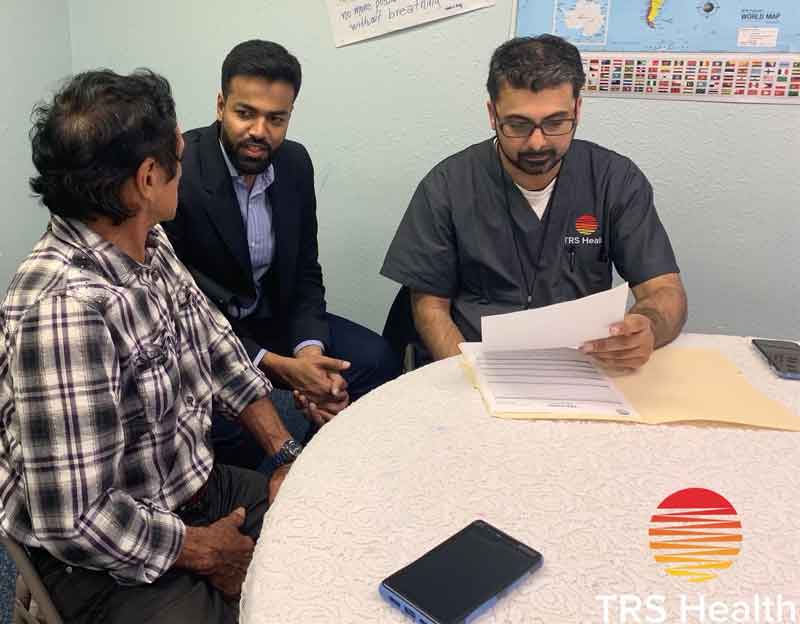 An undergraduate student in the C. T. Bauer College of Business at the University of Houston is using his business acumen to provide health care opportunities for those in need in Houston.
Management senior Shaida Bhayani and his team launched TRS Health, a nonprofit clinic focused on helping patients with health and substance issues in underserved areas within Houston, in 2019.
"I've been involved in humanitarian projects for the last 15 years, and I wanted to do something locally," Bhayani said. "When it comes to Houston, the big voids are food, shelter, clothing, and healthcare. There are a lot of people working on food, shelter, and clothing but not healthcare."
"If somebody does have health issues, insurance for the underserved is expensive," he added. TRS Health's goal is to provide physician services for those without health insurance for only $30 per visit.
Bhayani and his team at TRS Health meet every week to exchange ideas and discuss next steps to advance their goal of providing affordable healthcare in the Houston area.
While TRS Health aims to eventually have a physical clinic, the coronavirus pandemic required them to adjust their plan and pivot to use resources to set up locations to provide free COVID-19 testing for those who are uninsured. They are also looking into telemedicine solutions.
Bhayani and fellow management seniors Zuleima Gonzalez, Luiber Robertis, and Alexsandra Macias recently presented a business plan for TRS Health in a management 4385 course, taught by Assistant Clinical Professor Alex Tawse.
"The team not only provided a well-researched and compelling strategic plan, but went above and beyond in terms of its scope and mission to help solve a real-world problem," Tawse said.
"The course helped me organize and streamline our ideas. I have a lot of practical business experience, but Professor Tawse's class gave me an understanding of processes from beginning to end and taught me how to think critically and analytically for this project," Bhayani said. "What I have learned in class has helped me move from having an idea to developing a comprehensive plan."
To learn more about the free COVID-19 testing offered at TRS Health, visit www.trshealth.org.