UH Wolff Center Tops in Nation for Entrepreneurship Education
The Princeton Review Names Bauer College Program as No. 1 in the Nation
Published on November 12, 2019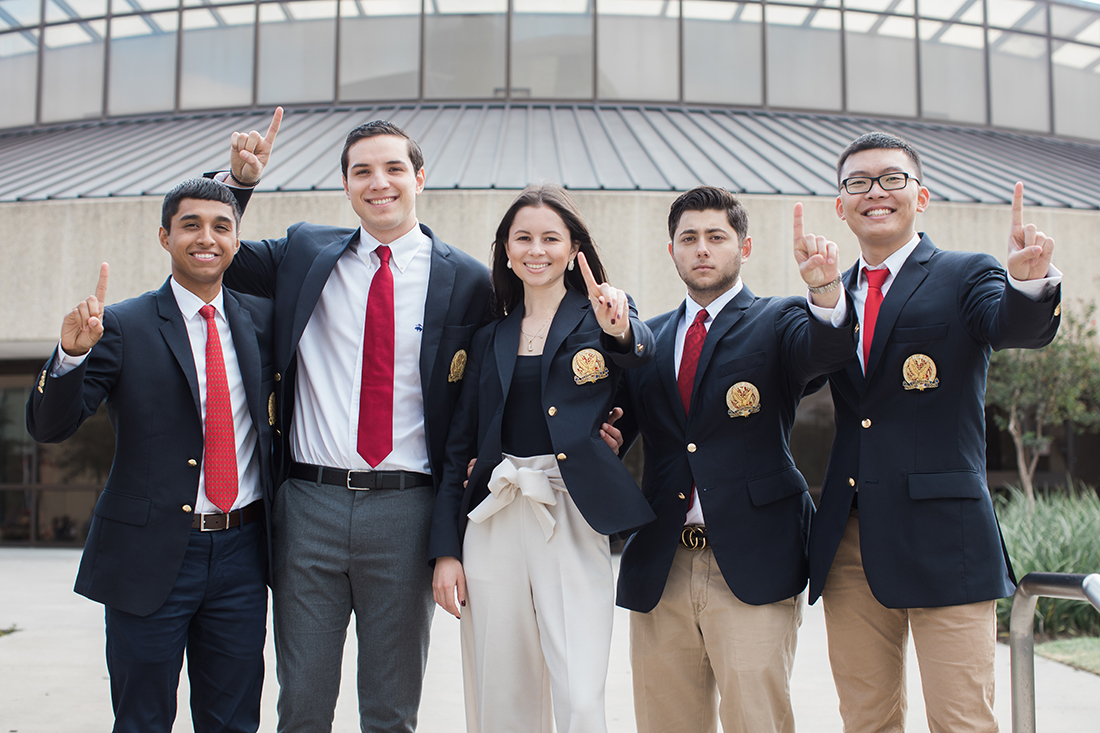 The Cyvia and Melvyn Wolff Center for Entrepreneurship within the C. T. Bauer College of Business at the University of Houston has been named the No. 1 program in the United States for developing undergraduates to become entrepreneurs.
The rankings, compiled annually by The Princeton Review and published in Entrepreneur magazine, were announced Tuesday. The Wolff Center for Entrepreneurship consistently finishes at or near the top of the prestigious list and has been included in the top 10 since 2007. It was ranked No. 2 in 2018.
Executive Director David Cook said the program's success starts with its students, who complete a rigorous application process.
"We are looking for students who are passionate about entrepreneurship, who want to grow personally and professionally," he said. "When it works, there's magic in the class. They learn not just from the professors, but from each other."
Between 35 and 40 students each year are accepted into the program, which was launched in 1991 and named for Houston philanthropists Cyvia and Melvyn Wolff in 2007, but far more students participate in Wolff Center classes. About 2,500 UH students take at least one entrepreneurship course every year.
More than 1,200 businesses have been started over the past decade by Wolff Center students and graduates, with identified funding of over $268 million.
Paula Myrick Short, senior vice president for academic affairs and provost, said the Princeton Review ranking is an endorsement of the Wolff Center's programs. "This recognition offers validation for the work the Wolff Center is doing to offer both academic and entrepreneurial opportunities to students at the University of Houston," she said.
Bauer Dean Paul A. Pavlou said the strong entrepreneurial spirit embodied by the Wolff Center is also spread throughout Bauer and the University.
"The Wolff Center is the catalyst, but entrepreneurship goes beyond that to the entire Bauer College, including RED Labs, social entrepreneurship, energy, health care, arts and sports entrepreneurship, among many other programs," Pavlou said. "We're an entrepreneurial university, and innovation and the startup ecosystem we want to promote for the city of Houston starts with the Wolff Center and Bauer."
The rigorous program is built on several key experiences, including:
Intense, personalized mentoring. More than 400 experienced entrepreneurs served as mentors through the Wolff Center last year.
Experiential learning. Students actively engage in real-world projects, from starting an internet business to working with intellectual property to launch new ventures.
Wolffest, a three-day festival on the UH campus is an opportunity for Wolff Center students to run pop-up restaurants, handling everything from hiring and marketing to cooking and sales.
The connections and opportunities offered by the Wolff Center are unmatched, said Tameer Bakkar, a senior entrepreneurship major who has launched a high-end dessert business and is CEO of a Wolff Center team working to commercialize a therapeutic vest designed to ease recovery for patients after breast surgery.
Bakkar said that faculty and mentors at the Wolff Center have been invaluable. His connection with his fellow students has been equally important.
"The Wolff Center family, the 35 people in your class that you can depend on, that can take you a long way," he said. "I know I'll be in touch with them for the rest of my life."
This story originally published on UH News Room.